Planning a preppy birthday party can be an exciting endeavor for those who desire a blend of classic and contemporary styles. Preppy parties encompass a distinctive aesthetic characterized by elegance and timeless designs, often featuring pastel colors, nautical elements, and polished patterns. From selecting the perfect venue to curating an unforgettable experience for guests, preppy birthday parties offer a unique opportunity to showcase your personal style and attention to detail.
To begin transforming your vision into reality, it's essential to consider various aspects of party planning such as theme, decorations, and refreshments. Integrating cohesive components will help create an immersive and visually striking environment that leaves a lasting impression. Incorporating fresh flowers like hydrangeas, roses, or tulips for floral arrangements can elevate the ambiance and complement the preppy theme.
Finding the perfect venue is a crucial element in hosting a preppy birthday party. Platforms like Peerspace offer a hassle-free way to book a suitable location tailored to your requirements. Remember, meticulous planning and coordinating various elements can transform your preppy birthday party into a memorable and aesthetically pleasing event for you and your guests.
Understanding Preppy Style
Preppy style is known for its timeless and classic fashion elements, often associated with a clean-cut and sophisticated look. Rooted in the tradition of American Ivy League schools, this style has grown into a popular choice for various occasions, including birthday parties. Embracing preppy style in a birthday party setting can create an elegant atmosphere while still maintaining a sense of fun.
One of the key characteristics of preppy style is the use of patterns. Polka dots and plaid are two popular patterns often found in preppy fashion and decor. Polka dots add a playful touch, while plaid conveys a more traditional feel. Mixing and matching these patterns can create a visually striking and cohesive theme for a preppy birthday party.
Clothing items, such as knit sweaters, are also synonymous with preppy style. These classic garments evoke a sense of warmth and comfort, making them ideal for incorporating into party attire. This cozy element pairs well with the polished aesthetic of preppy fashion.
When organizing a preppy-themed birthday party, it's essential to consider the use of colors beyond the classic black, white, and navy. Pastel hues, such as light pink, baby blue, and mint green, can add a soft touch to the overall event design. These colors complement patterns like polka dots and plaid, enhancing the preppy atmosphere.
By understanding and incorporating key elements of preppy style, such as patterns, clothing items, and color palettes, a memorable and classy birthday party can be achieved. Embrace the timeless elegance of preppy fashion to create an event that stands out and reflects the distinctive tastes of the honoree.
Preppy Birthday Party Invitations
When planning a preppy birthday party, one of the first steps is to find the perfect invitations to set the tone for your event. In this section, we will explore modern invitation designs and Etsy selections to help you find the best preppy birthday invitations for your celebration.
Modern Invitations
Nowadays, a popular choice for birthday invitations is editable templates. These templates offer a wide range of customization options, allowing you to tailor the look and feel of your invitations to your party theme. Many modern designs feature bold colors, clean lines, and stylish fonts. Editable templates can be found on various online platforms and are often available in formats that are easy to personalize with specific details, like the birthday girl's name and the party date.
Etsy Selections
Etsy is an excellent place to find unique and creative preppy birthday invitations. Browse through an array of Preppy Birthday Invitation options to find the perfect match for your event. One popular option for girls is the Retro Smiley Face Birthday Invitation, which adds a fun and groovy touch to the preppy theme. You may also find other customizable invitations, such as a classic preppy birthday Invite, featuring monogrammed crests or plaid patterns. Etsy offers convenient digital download options, so you can print your invitations at home or send them out electronically.
Remember to choose an invitation that represents your preppy birthday party's style and theme. With these creative options, your guests will be excited to attend your party!
Preppy Decorations for Birthday Party
A preppy birthday party can be a fun and stylish celebration. To bring your party to life, consider incorporating some of these decorations that blend well with the preppy theme.
Color Palette: Pink is a classic preppy color, often combined with navy blue, white, or green. Use these colors for tablecloths, napkins, and banners to set the scene. Preppy patterns, like stripes and plaids, can also be added for a more polished effect.
Modern Touches: Keep your preppy party up-to-date by adding modern elements. Clear vases or glass jars filled with flowers or candy are great options. Additionally, you can use geometric shapes and metallic accents for a contemporary aesthetic.
Smiley Face Decorations: Bring some positivity and nostalgia into your preppy party with smiley face decorations. These can be found on items like cake toppers and party favors. You can also create DIY smiley face decorations, such as banners and centerpieces, for a personal touch.
Tableware: Preppy party tableware like disposable plates, cups, and cutlery can make your party feel more cohesive. Look for designs that incorporate your chosen color palette and patterns. Don't forget to throw in matching napkins as well!
By incorporating these ideas into your preppy birthday party, you'll create a vibrant and memorable event for all your guests to enjoy.
Age Specific Preppy Birthday Party Ideas
8th Birthday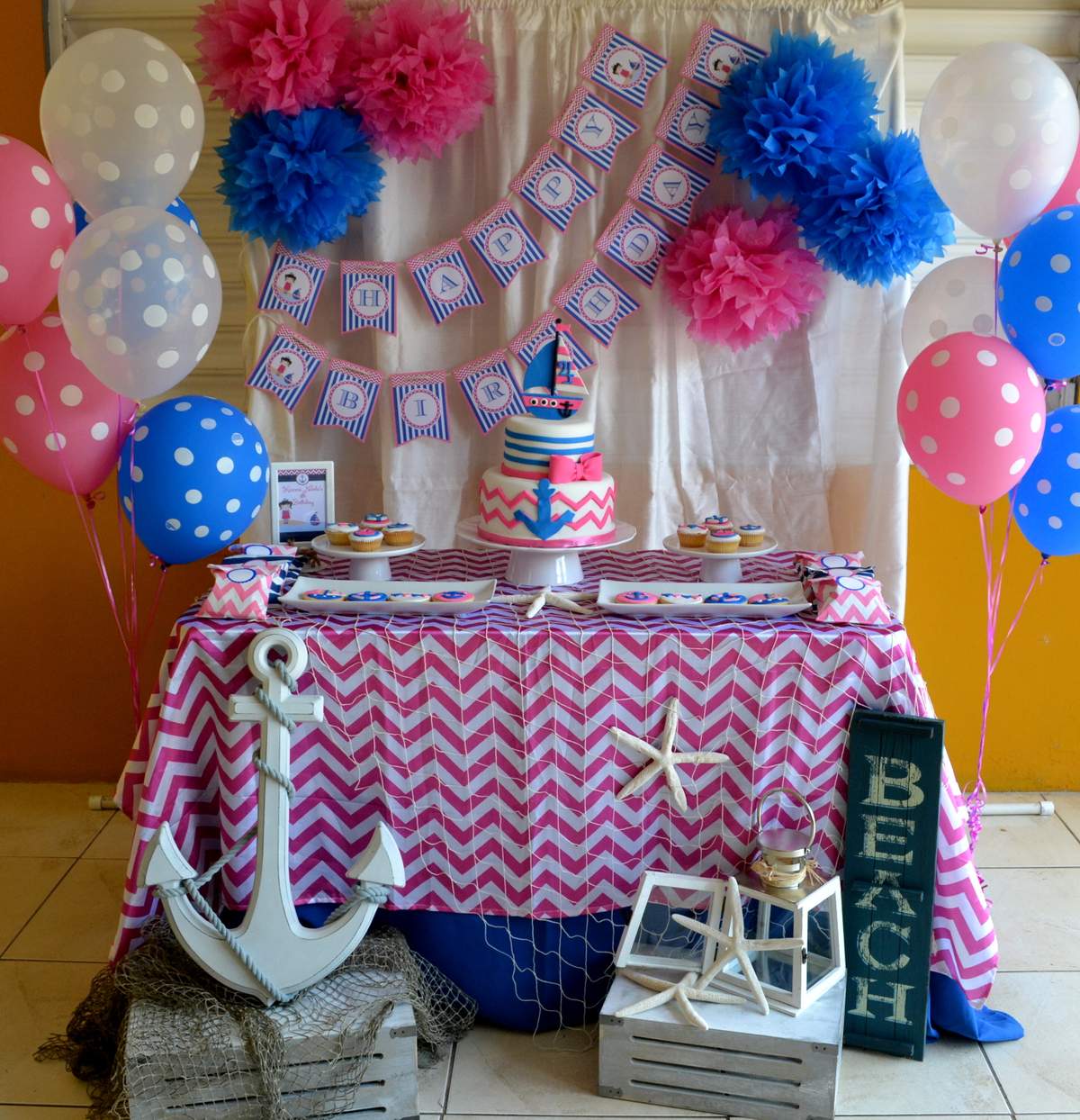 For an 8th birthday party, keep it simple and fun with a nautical theme. Decorate with pastel colors, anchor symbols, and sailor-inspired accessories. You can serve sandwiches shaped like boats, cookies with anchor designs, and cupcakes topped with boat flags. A nautical themed invitation will set the tone for the party.
10th Birthday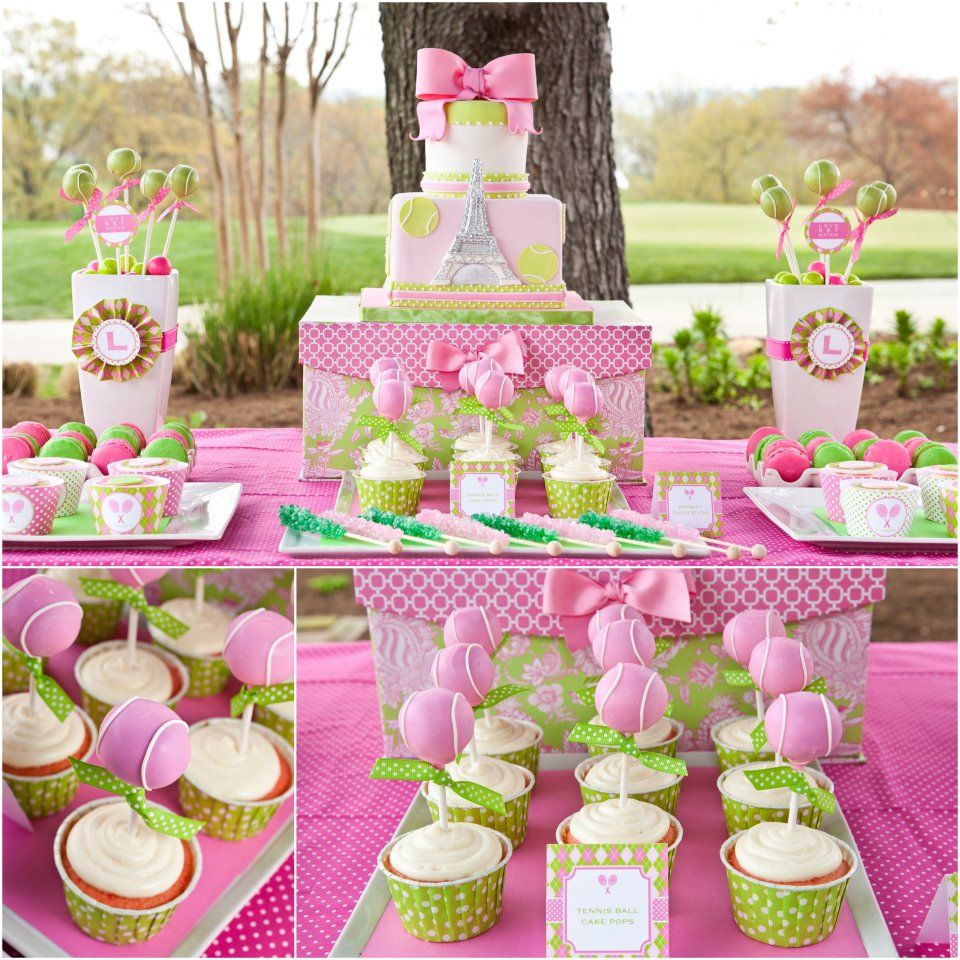 For a 10th birthday, stay preppy with a tennis-themed party. Set up a mini tennis court in the backyard or at a local park for games and activities. Decorate with tennis rackets, balls, and preppy patterns like stripes and argyle. Serve tennis ball-shaped cake pops and use green and white decorations to match the theme.
13th Birthday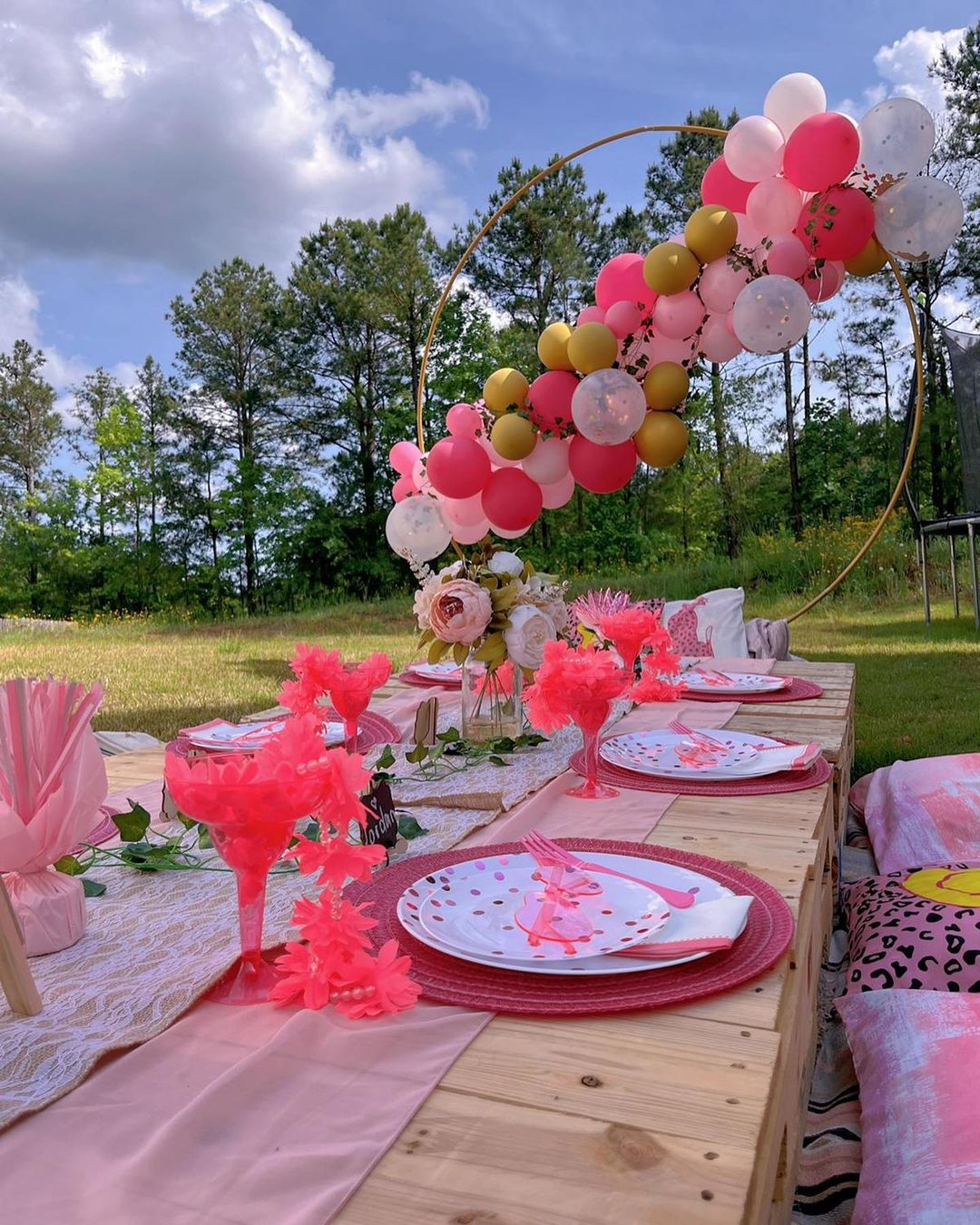 A 13th birthday calls for a slightly more sophisticated preppy party. Consider hosting a garden party with pastel-colored decorations, including floral patterns, and serve finger sandwiches and tea. Have guests wear their best garden party attire and organize a hat decorating contest for a fun activity. Discover more preppy garden party ideas for your teenager's birthday.
15th Birthday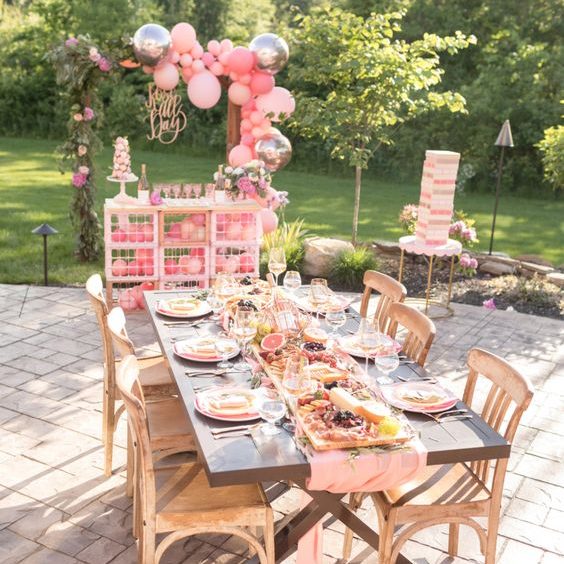 For a 15th birthday, embrace the preppy theme with a country club-inspired soiree. Decorate using plush fabrics like velvet, and elegant touches like golden accents. You can create a mocktail bar for teenage guests to indulge in their favorite drinks without the alcohol. Add in some ping-pong or mini-golf games to keep the entertainment flowing.
Teen Bday Party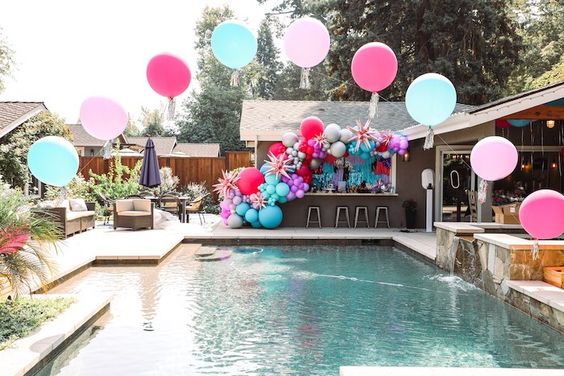 A preppy birthday party for teenagers can be chic and fun, focusing on a clean aesthetic and popular activities. Consider hosting a preppy poolside party, where guests can lounge in style with towels featuring bold patterns and colors. Serve poolside barbecue favorites like sliders and grilled chicken skewers. As a group activity, have them personalize their sunglasses or flip-flops as a unique keepsake.
Incorporating these age-specific themes and activities will create memorable and enjoyable preppy birthday parties for children and teenagers, combining the timeless preppy style with some trendy elements.
Color Themes for Preppy Birthday Party
Pink Themed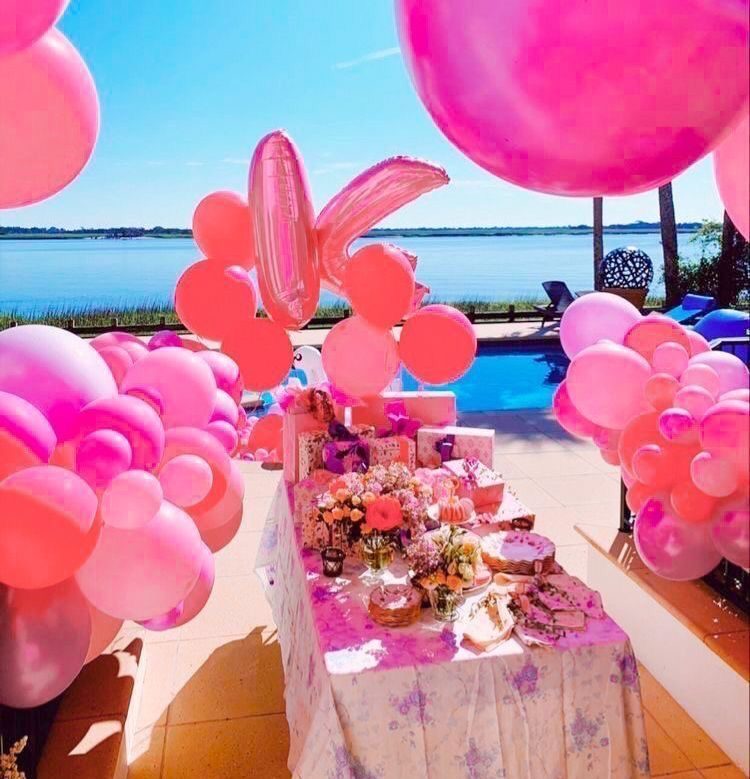 A pink-themed preppy birthday party is a classic choice for a soft and elegant celebration. The color pink is versatile and can be complemented with a variety of other colors like white, navy, or gold. Start by selecting a pink and white striped or pink polka dot design for your party invitations, napkins, and tablecloths. Incorporate pink roses and other pink flowers as centerpieces for a touch of sophistication.
To make the pink theme pop, consider adding pink decorations like balloons, banners, and confetti. You can also serve pink-themed desserts such as cakes, cupcakes, and cookies or perhaps provide pink beverages like lemonade or fruit punch. Remember to use pink utensils and tableware to tie the look together.
Purple Themed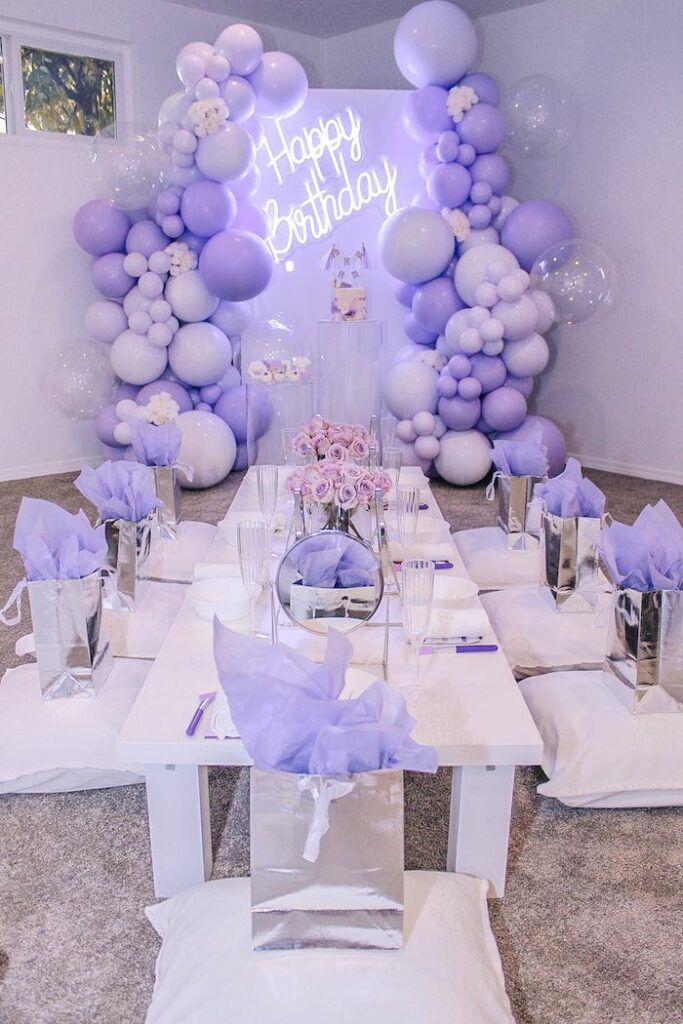 If you're looking for an alternative to the classic pink, a purple-themed preppy birthday party offers a unique and trendy option. Purple can be both calming and regal, making it a great choice for a sophisticated celebration. Begin by choosing a purple and white patterned design for your party invitations, napkins, and tablecloths. Scatter purple and white balloons around the party venue to add a visually stunning effect.
For a touch of elegance, you can use purple flowers as centerpieces. Additionally, incorporate some silver or gold accents to enhance the overall aesthetic. Offer purple-themed desserts, such as purple macarons, cupcakes, or cake with purple frosting. Offer a refreshing beverage option like lavender lemonade.
Remember that selecting the right color theme is crucial for creating a memorable preppy birthday party. Both pink and purple themes provide an elegant and visually appealing atmosphere, so choose the one that best suits your preferences and get ready to enjoy a stylish celebration.
Concluding Thoughts
A preppy birthday party is an elegant and stylish way to celebrate one's special day. With thoughtful planning and attention to detail, it can be an unforgettable event for the celebrant and the guests. Preppy party ideas often include classic and timeless themes, making the celebration an experience to remember.
When planning a preppy birthday party, start by selecting a suitable venue or location. Consider booking a site with Peerspace, as they offer a variety of options for different types of events. Additionally, choosing a cohesive color scheme and incorporating tasteful decorations will help enhance the preppy atmosphere.
Moreover, preppy birthday parties often feature well-organized activities that entertain and engage guests. These activities can range from traditional games to interactive elements, appealing to a diverse audience. To find inspiration for preppy birthday party themes and ideas, browse various Pinterest boards dedicated to this topic.
As for the menu, go for a mix of classic and contemporary dishes. Opt for visually appealing and delicious food that complements the chosen color scheme and theme. Remember to consider the dietary preferences and restrictions of the guests when designing the menu.
Ultimately, planning a preppy birthday party requires an eye for detail, creativity, and a passion for delivering a memorable experience. By following these guidelines, hosts can effortlessly create a one-of-a-kind celebration for their loved ones.