The popularity of music festivals like Coachella has given rise to a creative trend in party planning, where hosts draw inspiration from the festival's eclectic mix of music, fashion, and bohemian vibes. A Coachella-themed party can be a refreshing way to celebrate any occasion, be it a birthday, a bachelorette party, or simply a gathering with friends who share a love for music, art, and a laid-back atmosphere. By capturing the essence of Coachella, party planners can provide guests with a unique and memorable experience.
Transforming a typical party into a Coachella-themed wonderland involves attention to details that reflect the festival's key elements, such as live music or a playlist with diverse genres, eye-catching decorations inspired by festival fashion, and a vibrant outdoor space to evoke the Coachella Valley ambiance. Accentuating the overall party atmosphere with bohemian-themed games and activities is also a fun way to keep guests entertained.
To help with organizing a Coachella-themed party, there are many resources available, such as those found on Etsy or momooze.com. These platforms provide valuable ideas, tips, and items that can assist in making any Coachella-inspired party a great success. With careful planning and attention to detail, anyone can bring the spirit of Coachella right into their own backyard.
Overview of Coachella
Art and Music Festival
Coachella is a world-renowned Music and Arts Festival that is held annually in California. The festival brings together an eclectic lineup of artists, spanning various genres such as rap, alternative bands, and EDM. This unique event has become a cultural phenomenon, attracting music lovers, art enthusiasts, and free spirits from around the world.
Californian Desert Experience
The festival is held in the Colorado Desert of California, offering a one-of-a-kind experience for attendees. With its sprawling desert landscape and iconic palm trees, this setting serves as the perfect backdrop for an unforgettable event. Thousands of fans come together for a weekend full of music, art, and celebration amidst the picturesque scenery.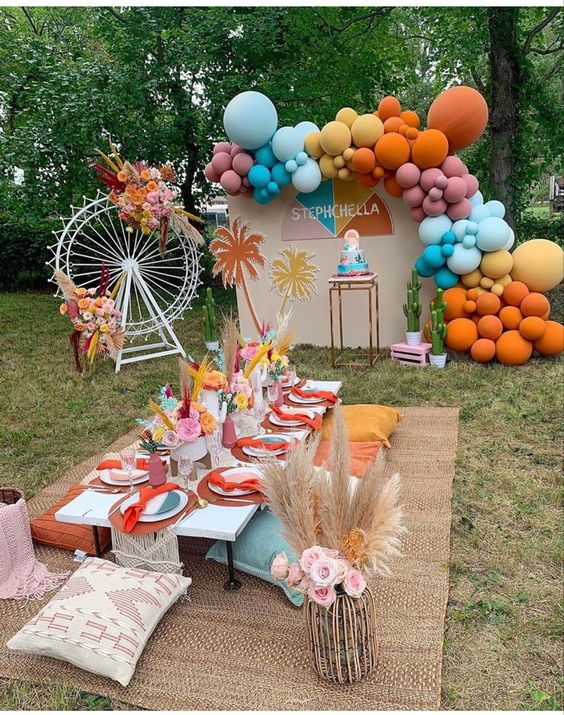 Bohemian Vibes
One of the most distinctive aspects of Coachella is its bohemian theme. Festival-goers often embrace the boho-chic aesthetic, donning their best flower crowns, fringe, and flowing fabrics. This atmosphere extends beyond fashion – the festival also features incredible bohemian-inspired decor, captivating installations, and interactive art pieces. This unique blend of music, art, and style has made Coachella a must-attend event for many.
Creating a Coachella Themed Party
Venue Selection
When planning a Coachella-themed party, it's essential to select the right venue that captures the essence of the famous music festival. A backyard or a spacious warehouse can be ideal locations, offering a blank canvas for the party decorations. Waterfront locations can also be a great choice for adding a touch of natural beauty to the theme.
Party Favors and Invitations
Party favors and invitations help set the tone for your Coachella-themed party. Festival-themed invitations can include elements like dreamcatchers, feathers, and boho-chic designs. As for party favors, consider providing guests with customizable Coachella signs or stylish sunglasses to keep the festive vibe alive.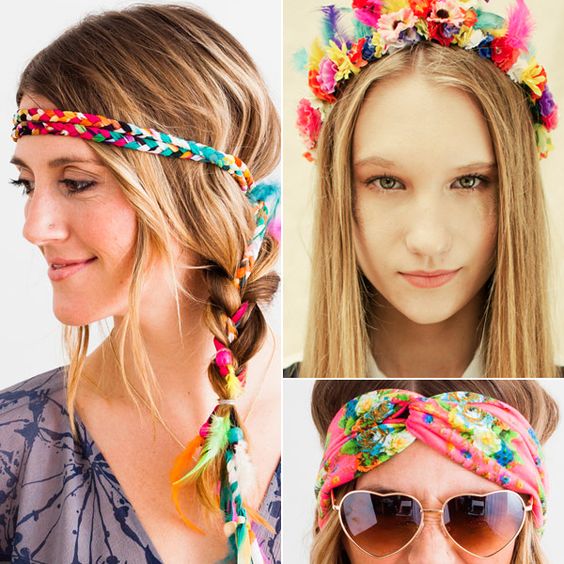 Coachella-Themed Outfits
Encourage guests to embrace the Coachella aesthetic by coming dressed in their best festival attire. Bohemian-inspired outfits, such as flowy skirts, fringed vests, and chic accessories, are key to getting everyone in the festival spirit. You can also provide various props like flower crowns, beaded necklaces, and temporary tattoos to enhance the overall experience.
Decor and Seating
To recreate the magical ambiance of Coachella, focus on incorporating colorful tapestries, dreamcatchers, and twinkling string lights into the decor. Set up low tables or picnic blankets with plenty of cushions and pillows to create cozy seating areas. For the table setup, opt for a boho style with rustic centerpieces, candles, and warm-toned linens.
Don't forget to consider food options that resonate with the spirit of the festival. Offer guests a variety of finger foods, fruit platters, and refreshing beverage stations to keep them fueled throughout the party.
By focusing on the venue, party favors, outfits, decor, and seating, you can create a memorable and immersive Coachella-themed party that your guests will never forget.
Food and Drink Ideas for a Coachella-Themed Party
Food Truck Selections
A Coachella-themed party should have food options reminiscent of its festival spirit. Invite local food trucks to provide party guests with an eclectic menu. Some popular choices at music festivals are waffle pops, sushi burritos, and loaded french fries. These uniquely styled food items create a fun atmosphere, allowing your guests to easily enjoy their food outdoors while mingling and dancing.
Beach and Park Options
If you're hosting a Coachella-themed party at a beach or park, choose easy-to-carry food and beverages that are ideal for an outdoor setting. For instance, serve light and refreshing iced matcha lattes and kombucha instead of heavy, hot beverages. Additionally, opt for finger foods like cotton candy and frozen popsicles that can be easily enjoyed under the sun.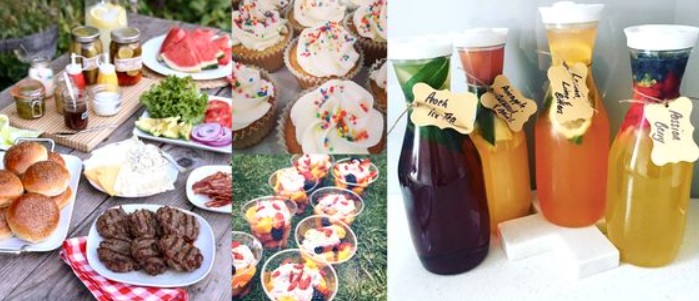 Cocktail Specials
No Coachella-inspired party is complete without a selection of creative cocktails. Offer a variety of mixed drinks to delight your guests and enhance the festive atmosphere. Some popular choices include the golden sage, a combination of gin, sage syrup, and lemon juice, and a refreshing shandy, made by mixing beer and citrus-flavored soda. Be sure to provide non-alcoholic options as well, such as unique mocktails, to cater to all guests.
By incorporating these food and drink ideas, your Coachella-themed party will transport attendees to a world of lively celebration and festival vibes, making it an unforgettable event for all.
Music for a Coachella Themed Party
DJ and Live Band Choices
One of the key elements of a Coachella-themed party is music. To capture the festival vibes, consider hiring a local band to perform hits you would hear at Coachella. You can go with a lively, energetic band or a more laid-back acoustic set. Additionally, having a DJ can keep the party going between live sets and create a diverse music experience for your guests.
When choosing a DJ, make sure they are familiar with Coachella's music styles and can curate a playlist that resonates with the theme. Keep in mind that the combination of a DJ and live band can cater to various musical tastes and ensure that everyone has a great time at your backyard party.
Spotify and Other Playlist Options
If hiring a DJ or live band is not feasible for your Coachella-themed party, don't worry. You can still create the ultimate festival experience by curating an epic playlist on platforms like Spotify or Apple Music. Research popular artists who have performed at Coachella in the past, and include their songs in your playlist to keep the authentic vibe alive.
Creating themed playlists, such as "Indie Rock Coachella," "Electronic Dance Coachella," or "Acoustic Chill Coachella," would allow your guests to enjoy different genres throughout the party. Remember to keep the music upbeat, diverse, and in line with the Coachella atmosphere. Most importantly, ensure your sound system is ready to deliver a clear, high-quality audio experience for your guests.
Additional Party Ideas to Enhance the Coachella Theme
Body Painting Artists and Temporary Tattoos
Hiring a professional body painting artist can be an excellent way to bring a sense of creativity and authenticity to your Coachella-themed party. Guests will have the opportunity to get their own unique body paint designs or temporary tattoos, making them feel like they are right in the midst of the popular music festival. Some popular designs could include tribal patterns, flower patterns, and colorful geometric shapes. Make sure to set up a designated area for the body painting artist to work, so guests can easily find and enjoy this entertainment option.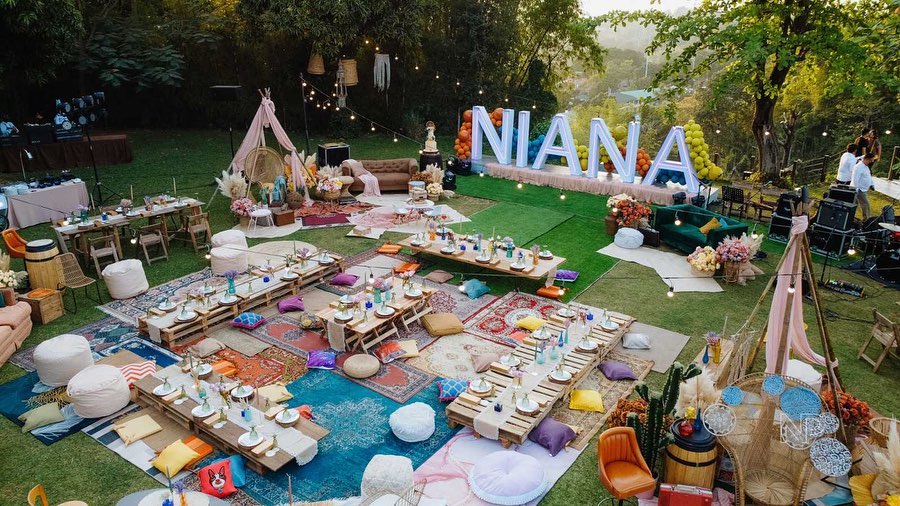 Waterfront and Hammock Relaxation Areas
To truly capture the essence of Coachella and make your party stand out, consider setting up a waterfront area and hammock relaxation spots. Many music festivals, including Coachella, provide areas for festival-goers to escape the crowds and unwind. Therefore, incorporating a waterfront area, such as a small pool, fountain, or even a water feature can enhance the atmosphere at your birthday party or baby shower.
Setting up hammocks around the party area will allow guests to indulge in some relaxation, recreating the laid-back vibes often experienced at music festivals. If possible, try arranging the hammocks in a shaded area and decorating the space with bohemian or desert-inspired elements. This can be an inviting relaxation spot for guests, offering a unique and memorable experience at your Coachella-themed event.
By incorporating these party ideas into your Coachella-themed birthday party or baby shower, you can ensure that your guests have an unforgettable time as they immerse themselves in the festival experience.
Conclusion
In planning a successful Coachella-themed party, several key elements should be considered. Firstly, focus on the music, which is the heart of the Coachella experience. As the lineup at the actual festival features a diverse mix of genres and artists, it's crucial to hire a DJ or live band that can provide an eclectic soundtrack for the celebration.
Next, pay attention to the atmosphere and decorations. Set your party in an outdoor space, such as a backyard or garden, to capture the open-air vibe of the festival. Don't forget to include iconic Coachella elements like bohemian-inspired décor, teepees, and even a Ferris wheel, if possible, to transport your guests to the famous festival grounds.
To enhance the authentic Coachella experience, encourage your partygoers to wear Coachella-themed outfits. This could include boho-chic dresses, floral crowns, and accessories that capture the unique fashion trends of the festival.
Incorporate interactive elements to pump up the overall fun factor of your party. Provide Coachella-inspired wristbands to your guests as they enter the venue, and set up photo stations featuring festival-themed backdrops to capture memorable moments.
Finally, don't skimp on the refreshments. Offer a variety of food and drinks, including crowd-pleasers like sparkling wine and craft beers, to keep the energy high throughout the celebration. To nod to famous Coachella performers, you could even name signature beverages after them, such as a Sia-inspired cocktail.
By thoughtfully incorporating these key considerations, your Coachella-themed party is sure to be a memorable experience that rivals the vibrant spirit of the actual festival.