Bachelorette parties are a time for the bride-to-be and her closest friends to celebrate the upcoming wedding and let loose one last time before officially tying the knot. One of the key elements of making this memorable occasion even more special is choosing the perfect outfit to look fabulous and feel confident. This article will discuss some of the best bachelorette party outfits and ideas that suit different styles, preferences, and themes.
From elegant white dresses, playful jumpsuits, sparkle-filled ensembles, to comfortable yet chic options, there is an array of stylish and fun outfits to consider for the bride and her bridal squad. Taking into account the theme, location, and specific activities planned for the celebration, selecting the right outfit is an essential part of making the bachelorette party a night to remember.
Confidently stepping out in a fabulous outfit sets the tone for a fantastic bachelorette party, ensuring that the bride-to-be and her friends feel gorgeous and ready to make the most of this special celebration. Numerous fashion brands and retailers, such as PrettyLittleThing and The Bridal Finery, offer a wide range of options catering to different personal styles and preferences, making it easy to find the ideal bachelorette party outfit for that unforgettable night.
Understanding Bachelorette Party Outfits
Bachelorette party outfits are an essential part of the celebration, allowing the bride and her guests to express their personalities and share in the excitement of the upcoming wedding. These outfits can range from casual and comfortable to elegant and glamorous, depending on the theme and location of the bachelorette party.
One popular option for bachelorette party attire is to opt for themed outfits. For instance, a "Barbie" or "Mamma Mia" theme can inspire fun and cohesive wardrobes for the bride and guests, making for memorable photos and experiences. Additionally, themes like "Bridgerton" can allow the attendees to embrace their inner romantic and dress in Regency-style attire.
When planning outfits for a beachside bachelorette party, airy and light clothing is ideal. During the day, swimsuits and sarongs are suitable, while flowing maxi or wrap dresses can be worn during evening events and dinners. Comfortable yet stylish footwear is also a must-have for a tropical beach setting.
For bachelorette parties in metropolitan cities, like New York City, dressier outfits may be more appropriate. For a night on the town, chic and fashionable attire can make a statement, such as sequin-embroidered bodycon dresses or stylish jumpsuits. Accessorizing with statement jewelry and elegant clutches can elevate the overall ensemble.
No matter the bachelorette party location, the goal is to strike a balance between comfort and style. It's essential for the bride and guests to feel confident in their outfit choices while also embracing the unique atmosphere of the event. Exploring various bachelorette party outfits and sharing ideas with the attendees ahead of time can help everyone create memorable and photogenic ensembles for the special occasion.
What to Wear for Different Locations
Bachelorette party outfits depend on the location and theme of the event. Here are some ideas for what to wear to different types of bachelorette parties:
Poolside Parties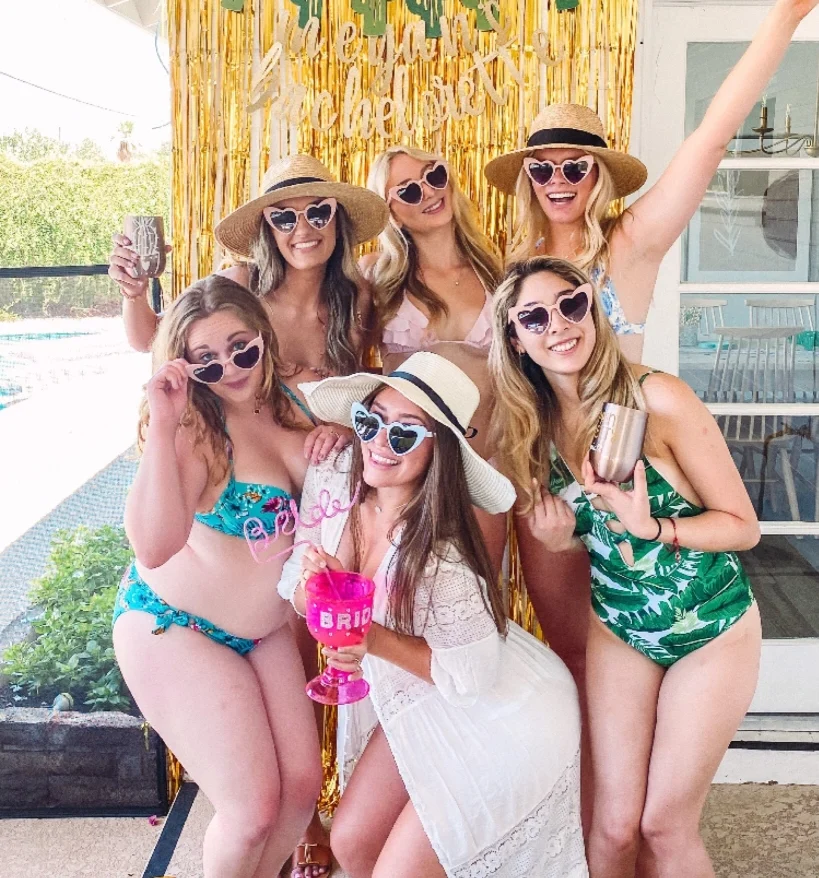 Poolside bachelorette parties call for a mix of stylish swimwear and comfortable, light clothing. A fashionable one-piece or bikini works well for swimming, while a colorful beach cover-up or sarong can be worn when lounging by the pool. Don't forget sun protection such as a wide-brimmed hat and sunglasses. For footwear, consider slip-on sandals or flip-flops that can be easily removed before hopping into the water.
City Nights Out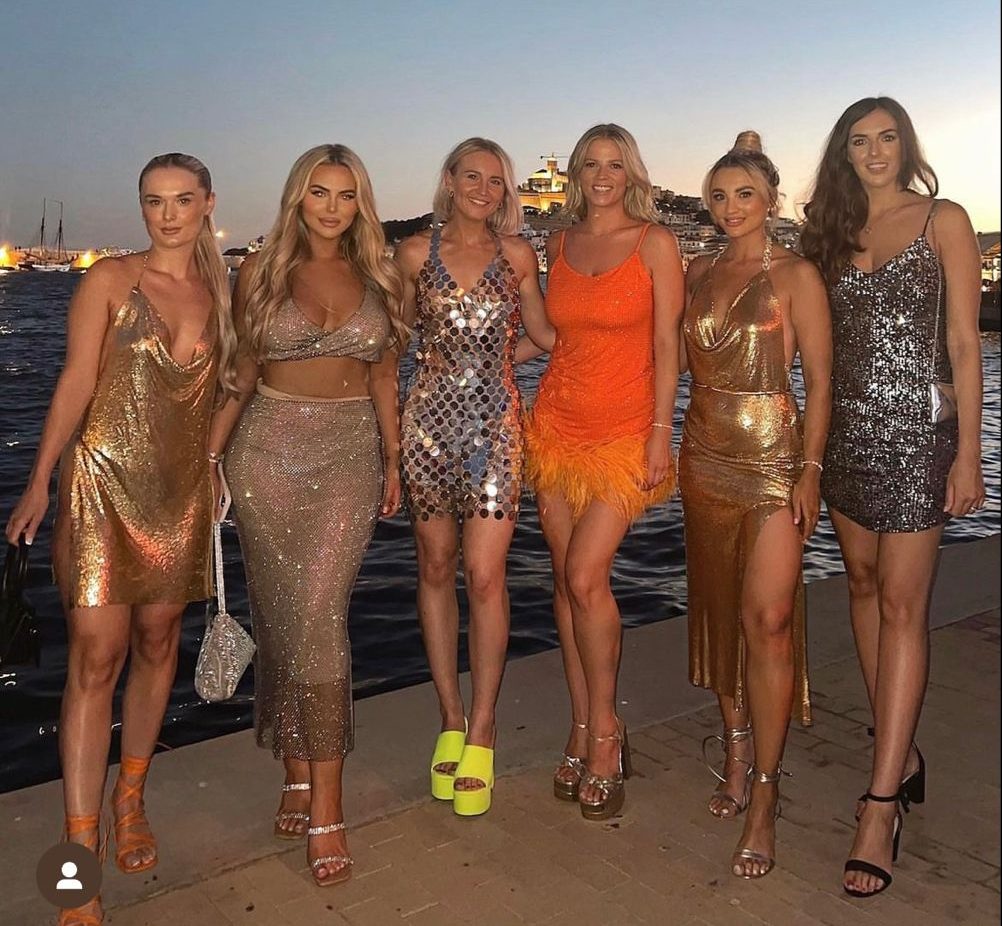 For a night out on the town, like in Las Vegas, opt for a glitzy, form-fitting dress that offers plenty of movement for dancing. Short dresses or rompers in bold colors or patterns are popular choices. To make the bride stand out, she could choose a contrasting color or metallic shades like silver, gold, or rose gold. High heels or elegant flats, along with statement jewelry, will complete the city night out look.
Dinner Parties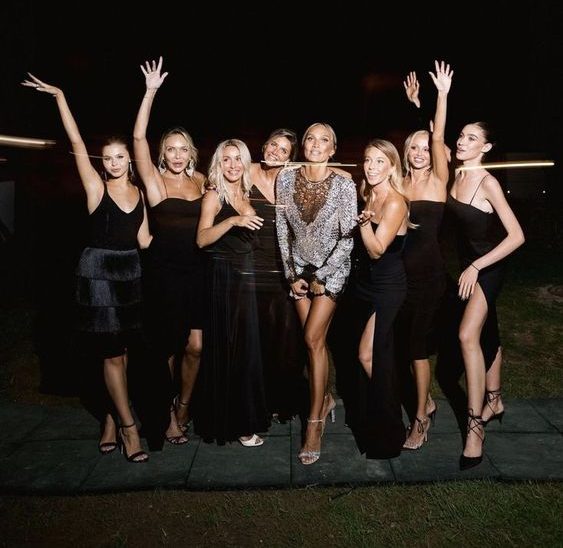 Formal dinner parties or rehearsal dinners can be more subdued but still stylish. Opt for a classy dinner dress with a knee or tea-length hemline. A tailored jumpsuit can also make a stunning sartorial choice. For a wine tasting event, a midi-length dress with a print or solid color is fitting. Soft, neutral colors, and simple jewelry help maintain an elegant tone. Closed-toe heels or fashionable flats pair well with these outfits.
Party Outfit Styles
Mini and Midi Dresses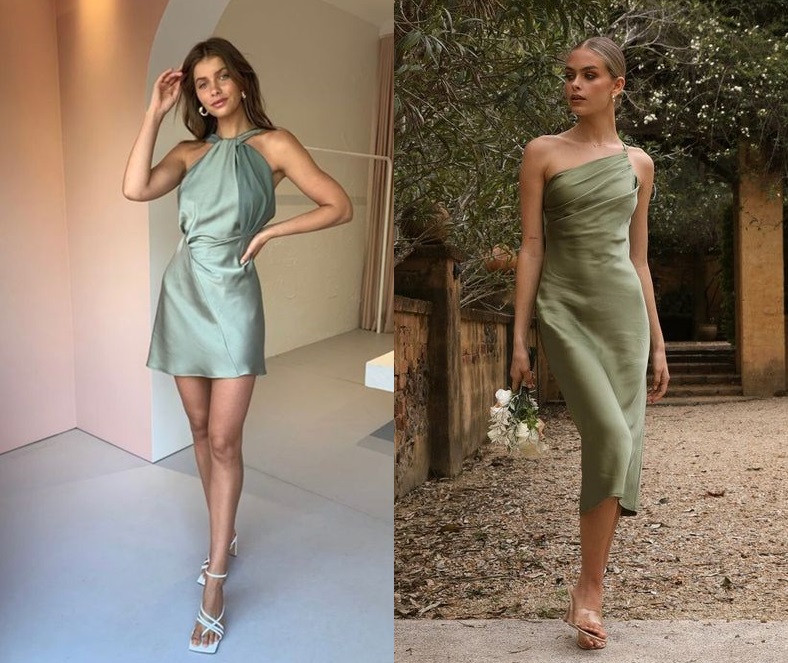 Mini and midi dresses are popular choices for bachelorette party outfits. A mini dress typically falls above the knee and allows for freedom of movement, making it perfect for a night of dancing and celebration. Midi dresses, on the other hand, fall below the knee but above the ankle, providing a more elegant and sophisticated look. Both styles come in various designs and materials, giving you the option to choose something that suits your personal style and the party's dress code.
Jumpsuits and Rompers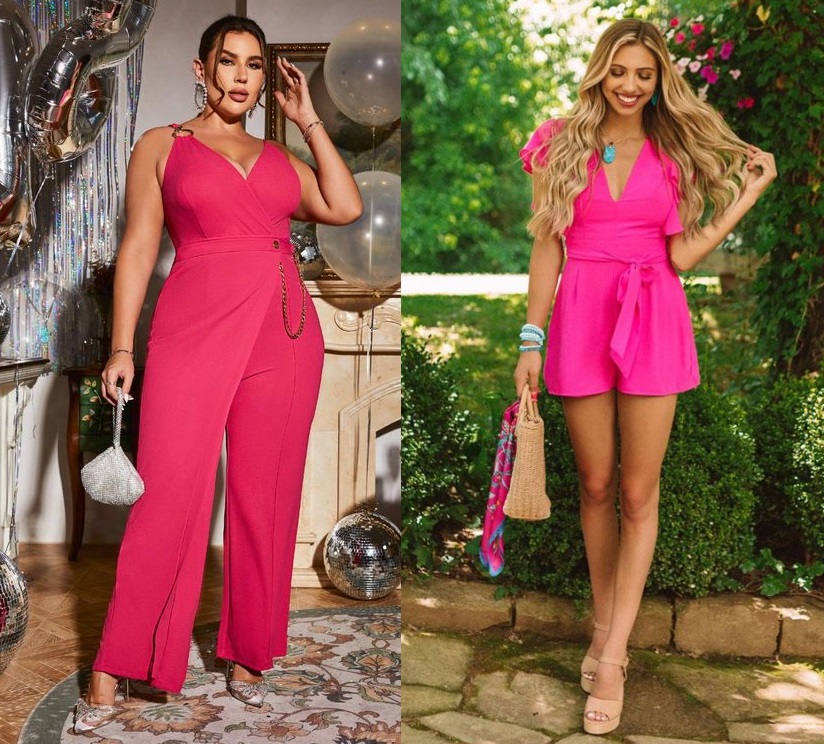 For those seeking a stylish alternative to dresses, jumpsuits and rompers are excellent options. Jumpsuits are one-piece garments that feature trousers and a top, whereas rompers have shorts instead of trousers. Both are versatile and fashionable choices that can be dressed up or down depending on the specific event. Jumpsuits are particularly suitable for a more formal party, while rompers are perfect for a casual daytime event.
Sexy and Chic Dresses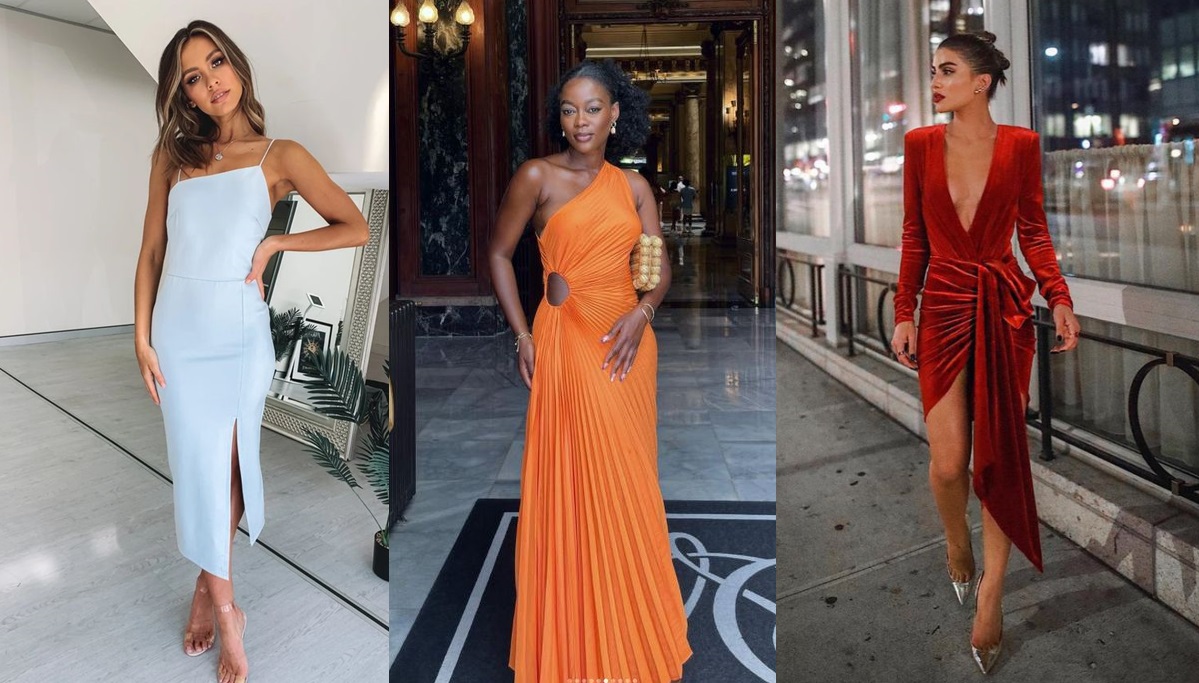 Another popular category of bachelorette party outfits is sexy and chic dresses. These types of dresses often include elements such as bodycon fits, cutouts, and plunging necklines to create a more sultry appearance. It's essential to consider the dress code and the overall atmosphere of the party when choosing a sexy and chic dress for your bachelorette event. Make sure to balance the daring features with classy elements to achieve a tasteful and memorable look.
Bachelorette Party Dresses
White Dresses for Brides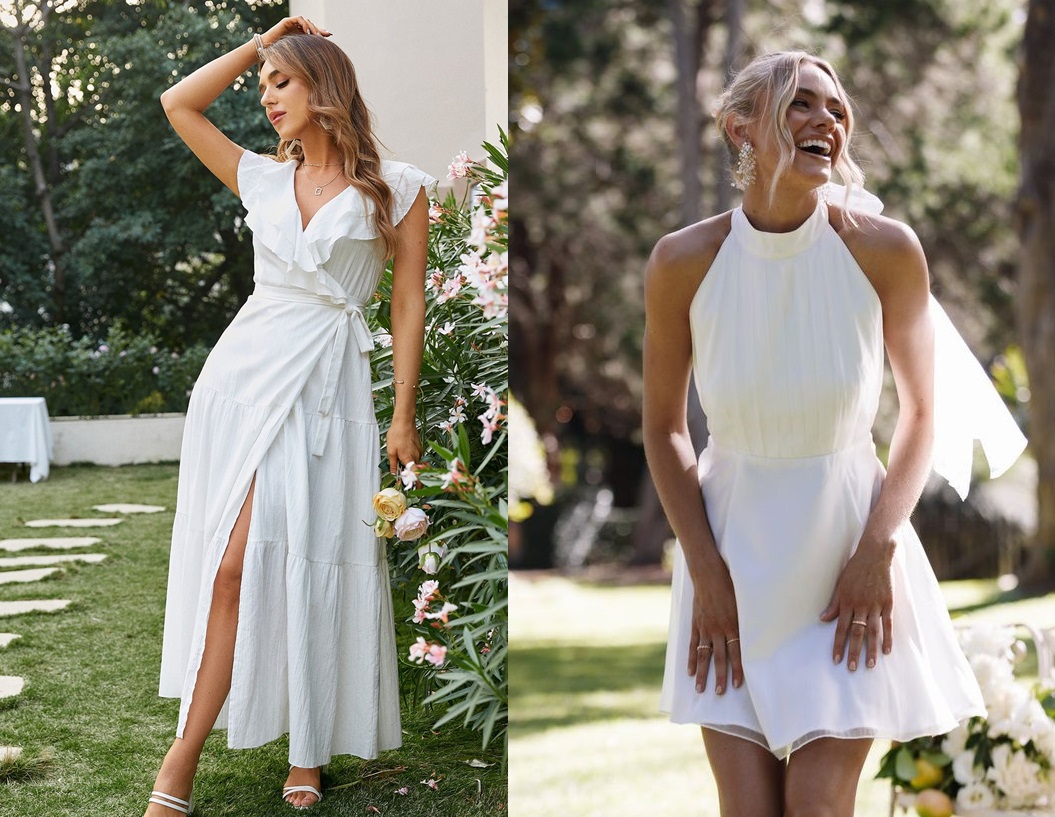 For brides looking for the perfect white dress for their bachelorette party, options are endless. From flowy maxi dresses to chic mini dresses, there is something for every bride to feel special in. One beautiful option is the Heart of Marigold White Wrap Maxi Dress, which features a sultry surplice bodice and a breezy woven rayon fabric. Another stylish choice is the Anya Tulle Mini Dress with its elegant tulle skirt and a feminine silhouette.
Outfits for Guests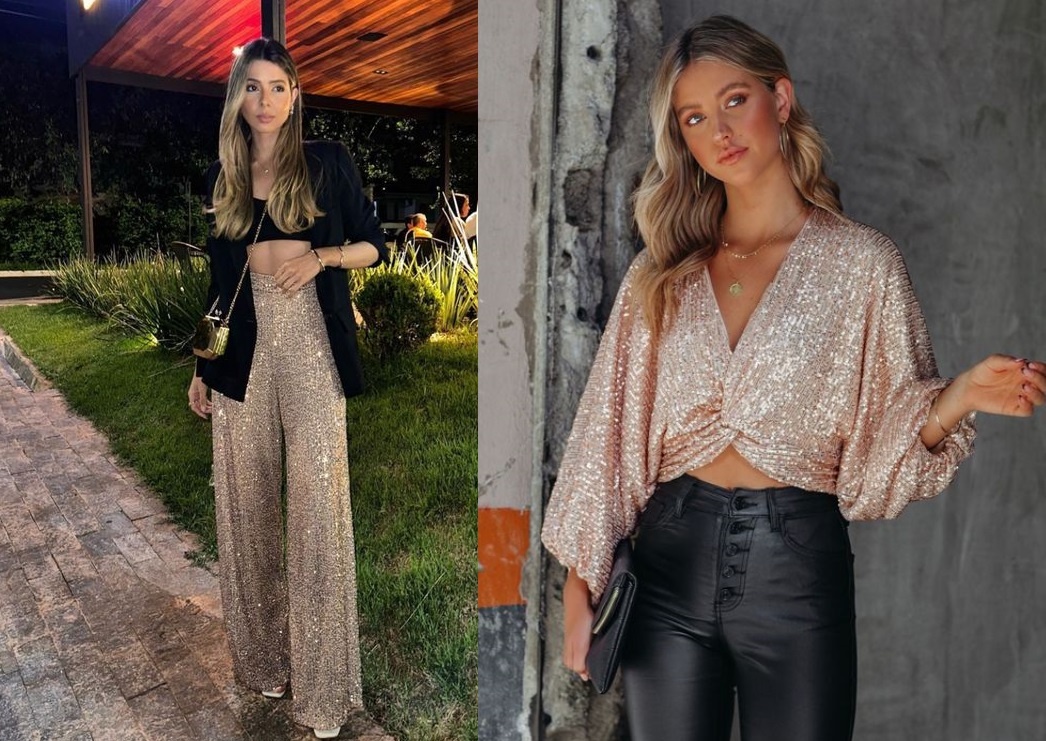 Guests attending a bachelorette party should aim to dress stylishly, while also remaining comfortable for a night of celebrations. A popular option is a pair of sparkly pants, allowing guests to stand out yet still look polished. Pair them with a simple solid shirt for a balanced outfit. Another fashionable idea is donning a sequined top to add some glitz and glamor to the occasion without overpowering the bride's outfit.
LBDs for Bachelorette Parties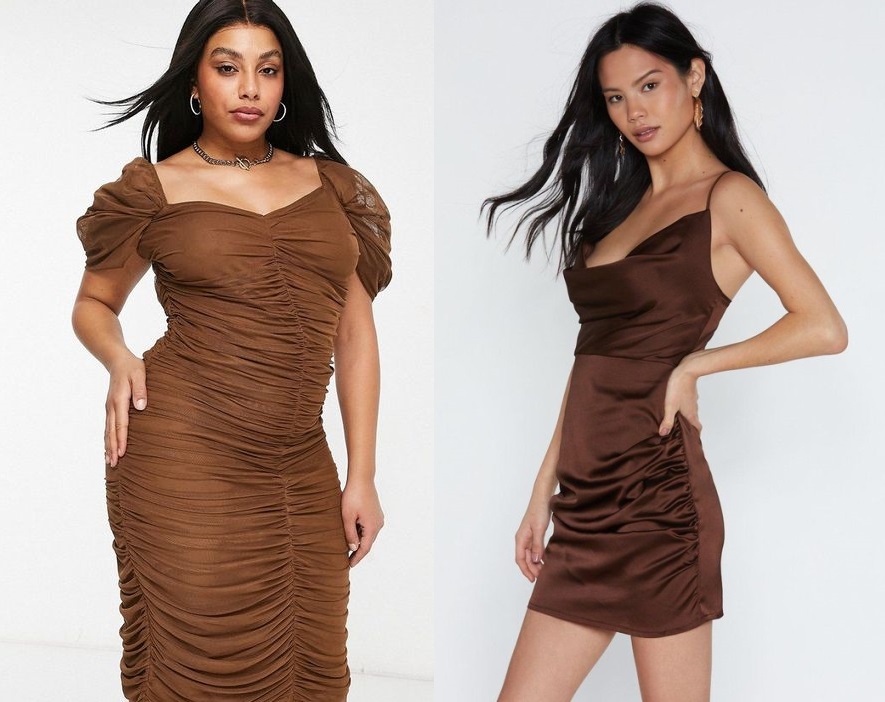 A timeless choice for bachelorette party attire is the Little Black Dress (LBD). This classic piece can be dressed up or down depending on the party's setting and the desired style. The ASOS DESIGN curve mesh ruched dress is a stunning LBD that features a plunging halter neckline and ultra-low back, perfect for a summer party. For a more understated yet still chic option, consider the Superdown Tina minidress with its sophisticated design and sleek silhouette.
Remember to choose outfits that reflect personal style and comfort, as well as complement the theme and ambiance of the bachelorette party.
Color and Material Choices
Sparkle and Sequin Outfits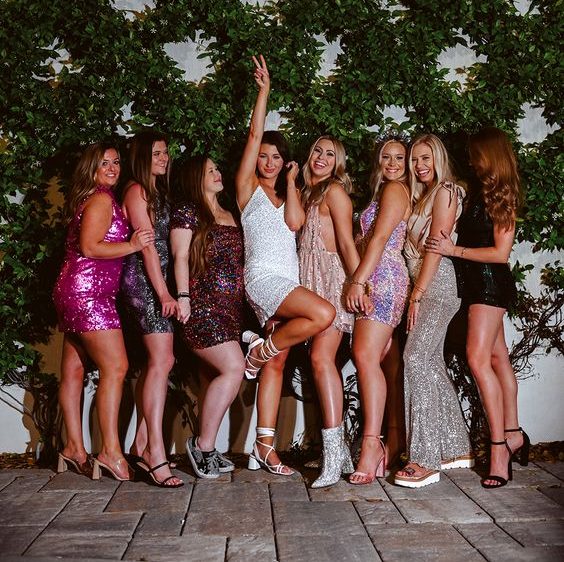 Nothing says bachelorette party like a touch of sparkle and shimmer. Embellishing your outfit with sequins is an excellent way to stand out from the crowd. Sequin dresses and tops, as well as glittery accessories, can elevate your look to a new level of glamour. Choose from a variety of colors such as gold, silver, or even bold hues like purple or green for an eye-catching ensemble. When wearing sequined pieces, keep your jewelry minimal to allow the outfit to take center stage.
Bold and Red Dresses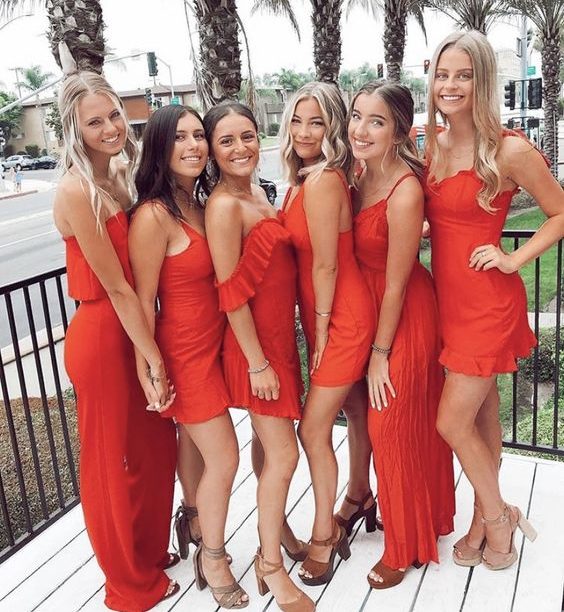 A striking red dress is a classic choice for bachelorette parties. The color red signifies passion, energy, and power, making it an ideal choice for a memorable night out. Opt for bold red dresses in different styles, such as form-fitting sheaths, flirty A-line skirts, or elegant floor-length gowns. Pairing a red dress with statement heels or a statement clutch adds an extra edge to this already daring look. Remember, confidence is the key when wearing a bold red dress.
Lacy and Feathery Styles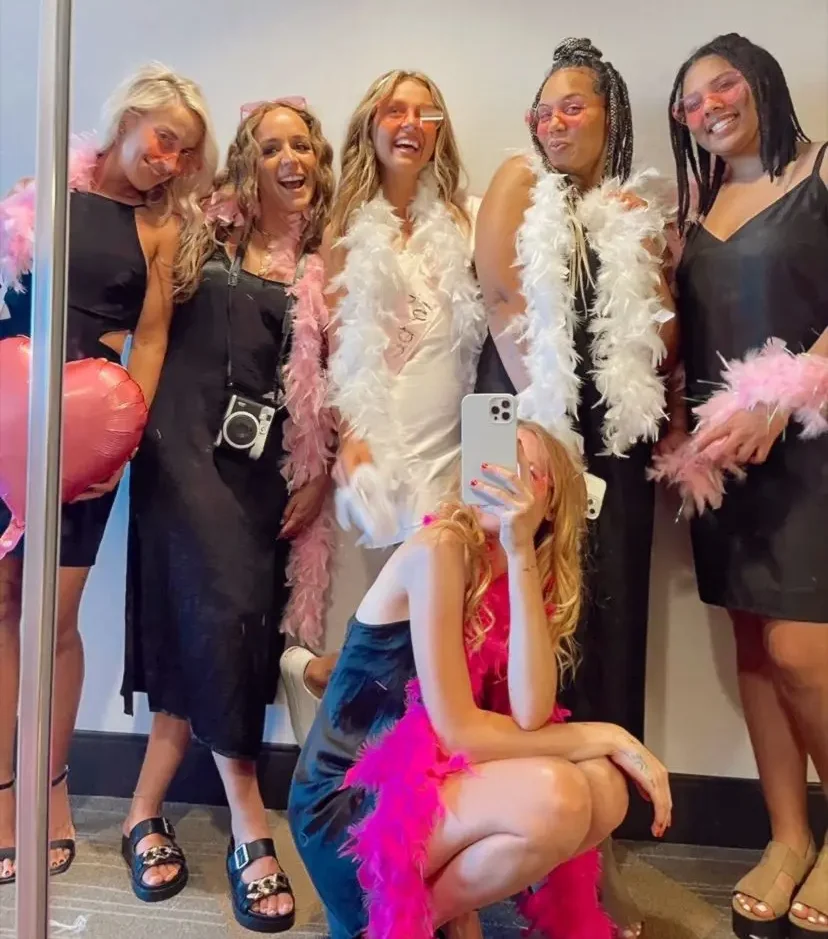 Lace and feathers are other popular options for creating an unforgettable bachelorette party outfit. Opting for a lace dress adds a touch of sophistication and femininity, while still maintaining a fun and playful appearance. Choose lace dresses in various color palettes, such as pastel pink, deep navy, or classic black, depending on your personal style and the event's dress code.
Feathers, on the other hand, can bring an element of whimsy and 1920s-glamour to your ensemble. Consider incorporating feathers into your look as part of your hair accessories, clutch, or shoes. Just be mindful not to overdo it—aim for a balance between elegance and playful flair.
By incorporating sparkle, bold colors, or intricate materials like lace and feathers, you'll create a stunning bachelorette party outfit that expresses your personality and confidence, making for a memorable celebration with your closest friends.
Shopping for Bachelorette Party Outfits
When it comes to shopping for bachelorette party outfits, there's no shortage of options that cater to different tastes and budgets. With plenty of affordable and budget-friendly choices available, you can find the perfect outfit for the bride-to-be and her squad without breaking the bank.
One popular destination for bachelorette party outfits is PrettyLittleThing, which offers a wide array of dresses, accessories, and other essentials for this special occasion. With their vast selection, you're sure to find something that suits your style and budget.
Additionally, Windsor Store is another excellent option for those looking for head-to-toe ensembles perfect for a memorable event. Their collection includes many pieces ideal for fall 2023 celebrations, ensuring that you'll stand out as you create lasting memories.
For a more boutique shopping experience, Petal & Pup offers a curated selection of dresses and outfits that are both stylish and affordable. From flirty mini dresses to sparkling sequins, their styles will make a statement and help you celebrate in style.
Another go-to source for bachelorette outfits is ASOS. They provide a range of fashionable options, including dresses, jumpsuits, and more, ensuring that anyone's style preference is catered to. Plus, their variety of price points makes them accessible to shoppers with any budget.
If you're seeking a specific brand, Astr the Label is known for their contemporary and chic styles. They offer a variety of bachelorette party-appropriate attire, ranging from sleek jumpsuits to glamorous dresses.
Remember to stay confident, knowledgeable, and neutral while exploring options for bachelorette party outfits. With so many options available, you're sure to find the perfect ensemble to make the celebration truly unforgettable.
Size and Fit
When choosing the perfect bachelorette party outfits, it's important to consider both size and fit. In this section, we'll explore size-inclusive options and flattering dress types to ensure you and your friends look fabulous and feel confident during the celebration.
Size-Inclusive Outfits
For a truly unforgettable bachelorette party, it's essential to provide options that cater to all body sizes and types. Many brands have embraced size-inclusive clothing, making it easier to find stylish and flattering outfits for everyone.
One place to find size-inclusive options is The Bridal Finery, which offers over 70 cute bachelorette outfits in a range of sizes. Another option is PrettyLittleThing USA, a popular online retailer that offers a good selection of dresses, accessories, and outfits to accommodate different body sizes.
Flattering Dress Types
When it comes to bachelorette party outfits, knowing which dress types are most flattering for your body type can make all the difference. Here are a few dress types to consider:
Empire waist dresses: These dresses feature a high waistline just below the bust, helping to elongate the legs and create a balanced silhouette.
A-line dresses: Known for their classic shape, A-line dresses are fitted at the waist and gradually flare out toward the hem, creating a flattering shape for most body types.
Wrap dresses: Wrap dresses are versatile and can be adjusted to create the perfect fit. They're ideal for enhancing curves and providing a slimming effect.
Bodycon dresses: Suitable for those who want to show off their curves, bodycon dresses hug the body closely and can be both sexy and sophisticated.
Ultimately, it's crucial to choose bachelorette party outfits that make everyone feel confident and beautiful. By selecting size-inclusive options and flattering dress types, you'll ensure a fabulous celebration that highlights and embraces each person's unique style and body type.
Accessories to Complement Your Outfit
A well-chosen accessory can elevate an outfit and make a lasting impression. When planning your bachelorette party look, consider incorporating accessories to create a cohesive and personalized style. Here are a few essentials to consider:
Jewelry: A tasteful piece of jewelry can add a flair of elegance to any bachelorette party outfit. Depending on the theme or venue, choose pieces that complement the overall vibe. For a formal event, consider delicate necklaces, bracelets, or earrings (like glitter sneakers to keep it classy). If the event has a more casual tone, opt for statement pieces that showcase your individuality or themed pieces that align with the party's theme.
Headband: A stylish headband is a versatile accessory that can be both functional and fashionable. Perfect for a tropical beach bachelorette, a headband helps keep hair out of your face while adding a playful touch to your outfit. With a wide variety of designs available, from elegant to quirky, there is a headband suitable for any theme or personal taste.
When selecting accessories, keep in mind that balance is key. Too many accessories can create a cluttered appearance, so choose a few standout pieces that work well together. Additionally, consider the comfort factor, especially if the event is expected to last several hours. No matter the theme or style of the bachelorette party, these accessories will help you achieve a memorable and fashionable look for your special night out.
Final Thoughts on Bachelorette Party Outfits
When it comes to choosing the perfect bachelorette party outfits, it's essential to consider the bride's preferences, the event's destination, and the overall theme. Outfits can range from casual to formal, depending on the activities and the atmosphere the bride desires. For an enjoyable and memorable time, the attire should reflect the bride's personality and the party's theme.
Selecting the right outfit is an integral part of any bachelorette party. Themed outfits can be a fun way to celebrate the occasion and create lasting memories with picture-perfect moments. Common themes include "Barbie", "Mamma Mia," "Barbie Found Her Ken," and "Bridgerton". Be sure to match your clothing choices to the theme and let creativity play a key role.
Paying attention to dress codes and expectations can help guide guests towards appropriate attire for the event. The bride's outfit should stand out as unique while still fitting into the overall vibe of the party. Guests can be given a dress code to follow, ensuring that everyone looks and feels their best while celebrating the occasion.
In terms of specific clothing pieces, choosing items that might not be a part of your day-to-day wardrobe can add excitement and fun to the event. For instance, a sequined top or sparkly pants can liven up the atmosphere and make your party even more memorable. Balance these bold elements with more neutral or simple items to create a balanced look.
Ultimately, selecting the perfect bachelorette party outfits is a crucial aspect of the overall event experience. By considering the bride's desires, the destination, and the party's theme, you can ensure that everyone looks and feels fantastic during this special celebration.