Graduation parties are a momentous occasion, celebrating the achievements and milestones of students as they transition to the next phase of their lives. Selecting the perfect venue for such an event is crucial in setting the tone and atmosphere for an unforgettable celebration. From elegant banquet halls to unique, unconventional spaces, there are countless options available to cater to various tastes and preferences.
When searching for a location, it's important to consider the size of the guest list and the type of event being planned – whether it's a formal dinner, a casual gathering, or an all-out party. Additionally, the venue's accessibility, amenities, and proximity to major landmarks can be factors determining the success and convenience of the event.
The right space can enhance the overall experience of a graduation party, offering memorable settings that encourage guests to mingle, relax, and enjoy themselves. Therefore, it's essential to thoroughly explore available options and find a venue that complements the theme, suits the budget, and meets the requirements of a successful graduation event.
Types of Graduation Party Venues
Bars and Restaurants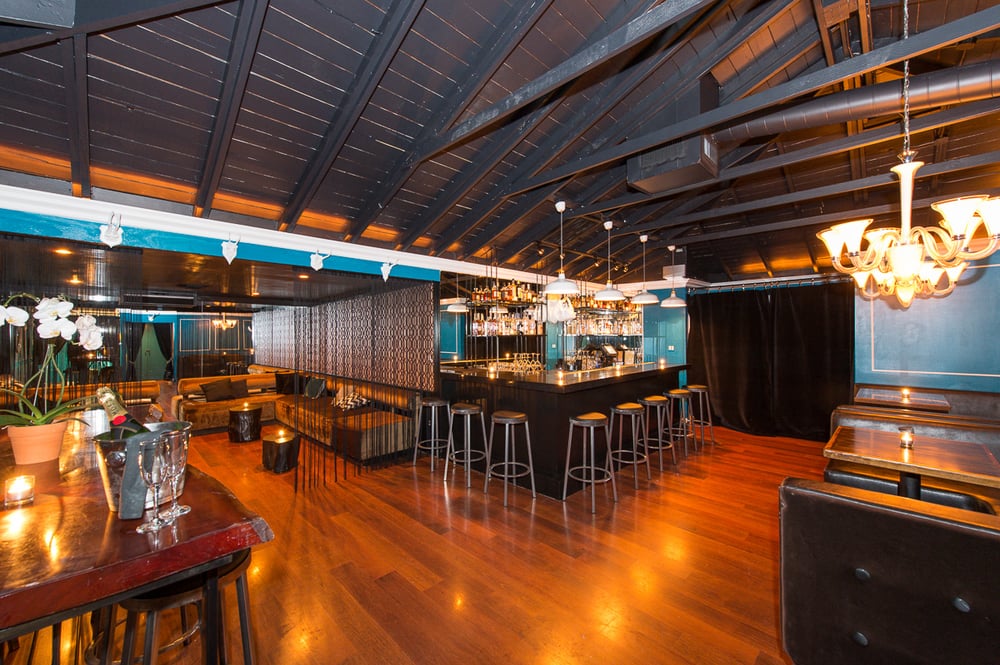 Bars and restaurants are popular choices for graduation party venues. Many of them offer private or semi-private areas where guests can celebrate together. Choosing a bar or restaurant can make planning easier, as these venues often provide food and beverages, eliminating the need for additional catering. Some popular bars for graduation parties in Los Angeles include Alley Lounge LA and The Secret House of Ivy.
Unique Venues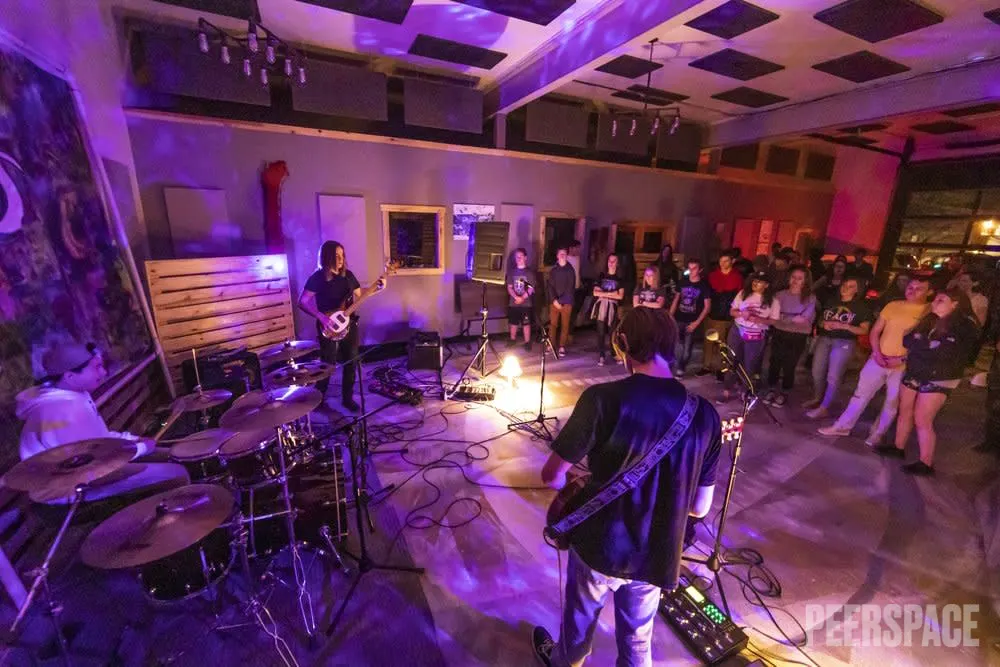 For a more memorable event, consider hosting a graduation party at a unique venue. These can range from converted warehouses to art galleries and even outdoor spaces. Unique venues offer a distinctive atmosphere and can provide a memorable experience for guests. One such example is the Converted Warehouse with Glass Garage Door in Downtown Lafayette, which offers a spacious and versatile setting for a graduation celebration.
Banquet Halls and Ballrooms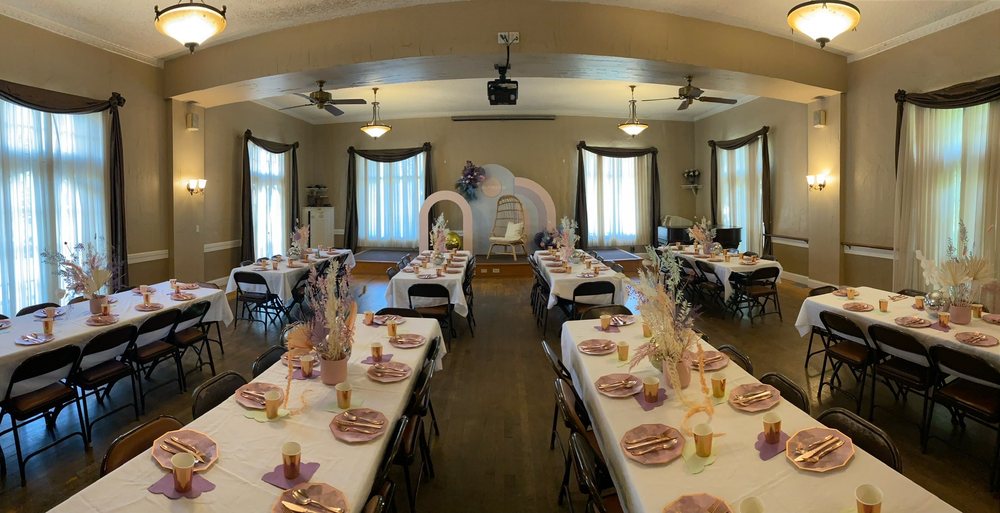 Banquet halls and ballrooms are classic venues for hosting events and can accommodate larger guest lists. These venues often include amenities such as catering, furniture rental, and audiovisual equipment, simplifying the planning process. Ballrooms like NOOR in California offer elegant settings for graduation parties, while banquet halls like The Lodge at Sierra Madre provide a more rustic atmosphere.
Whether hosting a graduation party at a bar, unique venue, or banquet hall, there are plenty of options available to create a memorable event. Selecting the ideal space will depend on factors such as guest list size, desired atmosphere, and budget.
Booking Graduation Party Venues
Before finalizing a venue for your event, there are several steps to follow and factors to consider to ensure everything goes smoothly. First and foremost, you should have a clear understanding of your guest list. Knowing the number of attendees will greatly impact your decision when choosing a venue for your graduation party. It's crucial to choose a location that can accommodate your entire guest list comfortably.
After you have an idea of the size of your party, it's time to research and explore different venues. Websites such as Peerspace or Giggster offer a variety of locations to rent for special occasions. When exploring these sites, pay attention to the rental prices and any additional services offered, such as catering or event planning, to ensure that they fit within your budget.
Settling on a date for your event is another vital aspect to consider. As soon as you have a specific date in mind, it's crucial to book the venue in advance to guarantee availability. This is especially important during the busy graduation season when the most popular locations may fill up quickly.
Moreover, keep in mind any specific requirements or preferences you may have for the event, such as indoor or outdoor spaces, private dining rooms, or unique locations like a Spacegate or a gallery. These details will help narrow down your options and find the perfect venue that aligns with your vision.
In conclusion, when booking a graduation party venue, always consider your guest list, explore various options, and reserve the chosen location ahead of time. By following these steps, you can ensure that your event will be a memorable celebration that everyone will enjoy.
Graduation Parties in Major Cities
Graduation Parties in Denver
Denver is home to a variety of venues perfect for hosting memorable graduation parties. Converted warehouses with glass garage doors, such as this space in downtown Lafayette, provide a unique and industrial ambiance. For a more traditional setting, consider the Wellshire Event Center, which offers both indoor and outdoor spaces with stunning mountain views.
Graduation Parties in Los Angeles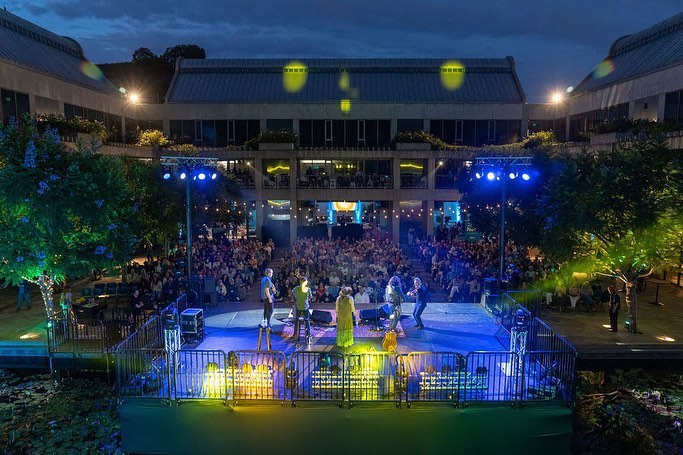 Los Angeles offers a vast array of venues for hosting graduation parties that cater to the diverse tastes and styles of its residents. Grads can celebrate their achievements in elegant ballrooms, contemporary art galleries, or even outdoors overlooking the city skyline. Some popular L.A. venues include the Vibiana and Skirball Cultural Center, both of which are renowned for their stunning architecture and ambiance.
Graduation Parties in Chicago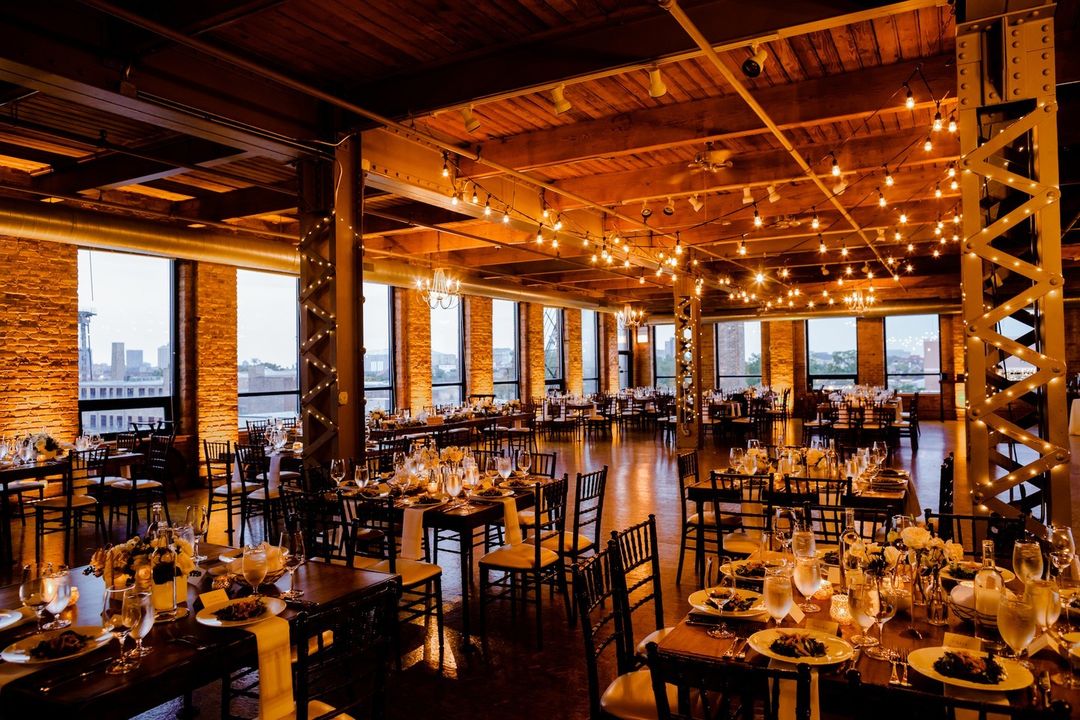 Chicago has a rich selection of venues to host unforgettable graduation parties. Choices range from historic buildings with elegant interiors, like the Chicago History Museum, to trendy lofts with panoramic city views, such as the City View Loft. No matter the preference, Chicago offers a perfect setting to celebrate the achievements of graduates and the beginning of a new chapter in their lives.
Budgeting for Graduation Party Venues
When planning a graduation party, it's essential to establish a realistic budget to allocate funds efficiently and avoid unnecessary expenses. A significant portion of this budget will be dedicated to the party venue. Depending on factors such as location, size, and amenities, the cost to rent a venue can vary greatly.
First, determine the overall budget for the graduation party and how much you are willing to spend on the venue. Keep in mind that the costs of a graduation party can range from a few hundred dollars to a few thousand. However, the average cost is somewhere just under $1,000.
When choosing a venue, it's crucial to consider honest pricing. While some venues may advertise lower rental costs, they may have hidden fees and additional charges that aren't immediately apparent. To get a clear picture of a venue's price, inquire about any extra fees before confirming the booking. This can include charges for setup, cleaning, or using their audio-visual equipment.
To save money on party venue costs, consider co-hosting the event with other families or friends with graduates. This can help extend the budget while sharing the cost and planning responsibilities. Alternatively, explore local parks and community spaces, which may require only a modest fee as compared to more elaborate locations.
In summary, when budgeting for a graduation party venue, it's essential to set a limit, research honest pricing, and consider alternative event spaces. Following these guidelines ensures a memorable celebration without breaking the bank.
Additional Information on Graduation Party Venues
FAQs on Graduation Party Venues
When planning a graduation party, there are common questions that arise concerning venue selection. Below are some frequently asked questions and their answers:
What types of venues are suitable for a graduation party? Various venue types can be suitable, including art galleries, converted warehouses, and parks or beaches. Keep in mind the guest count, desired atmosphere, and budget.
How far in advance should I book a venue? Generally, it's best to book a venue at least three months before the party. Popular venues tend to fill up quickly, especially during peak times such as graduation season.
What factors should I consider when choosing a venue? Some key factors include the location, cost, capacity, available amenities, and accessibility. Make sure the venue can accommodate your estimated guest count and falls within your budget.
Can I expect any hidden fees? Always read the contract carefully and ask the venue representative for clarification on any additional fees or charges, such as service fees or clean-up costs.
Reviews of Graduation Party Venues
Reading reviews from previous clients and event planners can provide valuable insights when selecting a venue for a graduation party. Some aspects you may want to consider when evaluating reviews are:
Customer service: How did the event host or venue team handle communication and planning? Was their support throughout the event sufficient?
Amenities: Were the venue facilities and included services up to par with expectations? This could include catering, restrooms, and the availability of proper equipment like tables and chairs.
Atmosphere: Did the venue environment contribute positively to the overall graduation party experience? Look for comments about lighting, spatial arrangement, and decor.
Value for money: Pay attention to whether or not former clients found the venue pricing to be reasonable for the services and space provided.
Keep in mind that it's essential to consider multiple reviews and weigh the pros and cons before making a final decision. Remember, the ultimate goal is to find a venue that best matches the vision and requirements for your graduation party.