A Havana Nights theme party is a fantastic way to bring the vibrant Cuban culture to life and treat your guests to a memorable event. Known for its captivating music, bold flavors, and warm atmosphere, Havana has long been an inspiration for parties worldwide. By incorporating elements of Cuban cuisine, décor, and entertainment, hosts can easily transport their guests to the heart of this vivacious city and provide an enjoyable gathering for adults.
Planning a successful Havana Nights party begins with attention to detail. To create an immersive experience, it's essential to think about how every aspect will contribute to the overall atmosphere. From tropical-inspired decorations to mouth-watering Cuban dishes, each element should evoke the essence of a balmy Havana evening. Additionally, considering what attire guests wear can further enhance the ambiance and make for a lively, well-rounded event.
One of the main highlights of a Havana Nights party is its focus on entertainment. Music plays a vital role in setting the mood and ensuring everyone has an enjoyable time. Whether it's a live band playing traditional Cuban tunes or a carefully curated playlist, great music will bring energy to the celebration. Furthermore, incorporating interactive activities such as dancing lessons, cigar-rolling stations, or Cuban-inspired games can provide both entertainment and a unique touch to the night.
Understanding Havana Nights Theme Party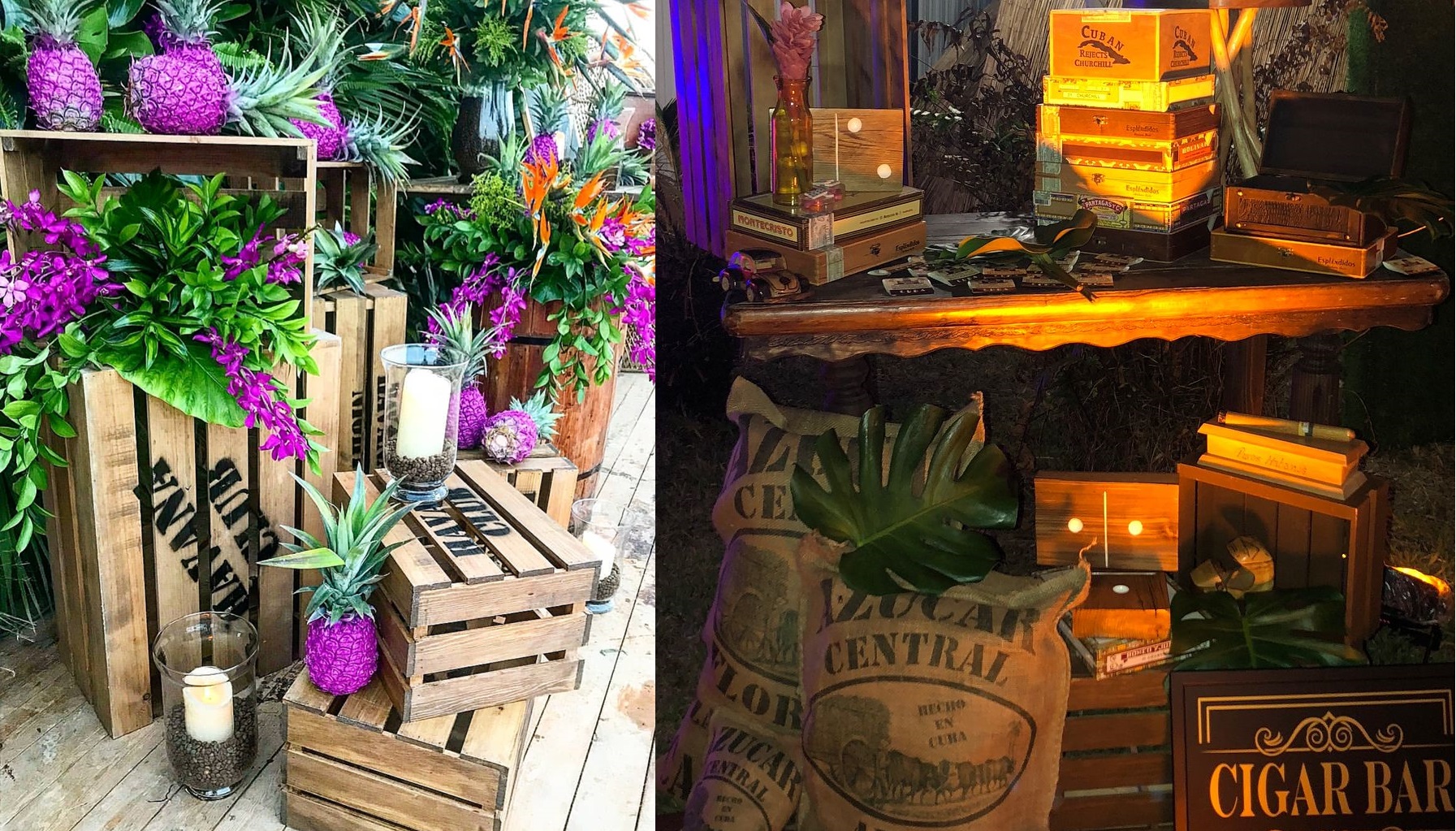 A Havana Nights theme party is an event inspired by the vibrant and rich culture of Havana, Cuba. This party theme showcases the colors, music, and flavors of the Cuban capital, providing an entertaining and immersive experience for guests. Focusing on elements like traditional Cuban food, cocktails, and dance, a Havana Nights theme party can be an excellent choice for various occasions such as birthdays, anniversaries, or simply a fun night with friends.
Key Elements of a Havana Nights Theme Party:
Decorations: To capture the essence of Havana, use colorful and tropical decorations such as palm leaves, fruit centerpieces, and string lights. Add vintage elements like classic cars, cigars, and posters of famous Cuban icons to evoke the charm of old Havana.
Food: Serve a delicious array of Cuban-inspired dishes like ropa vieja, croquetas, and tostones. Don't forget to include refreshing salads, rice and beans, and for dessert, pastries such as guava pastelitos.
Drinks: Mojitos and Cuba Libres are iconic Cuban cocktails and a must-have for this theme. Offer a variety of other rum-based drinks, as well as non-alcoholic options like Cuban sodas and fruit juices.
Music: Cuban music is the heart and soul of any Havana Nights theme party. Play traditional genres like son Cubano, cha-cha-cha, and salsa to get your guests dancing. Live bands or talented DJs can create an even more authentic atmosphere.
Entertainment: Organize salsa dancing lessons, cigar rolling demonstrations, or domino games to provide a fun and interactive experience for guests.
When planning a Havana Nights theme party, remember to prioritize authenticity and encourage guests to embrace the Cuban culture. This can include wearing colorful, tropical attire and participating in the various activities. By properly executing the decor, food, music, and entertainment, you can create a memorable event that transports everyone to a night under the stars in captivating Havana.
Dressing for Havana Nights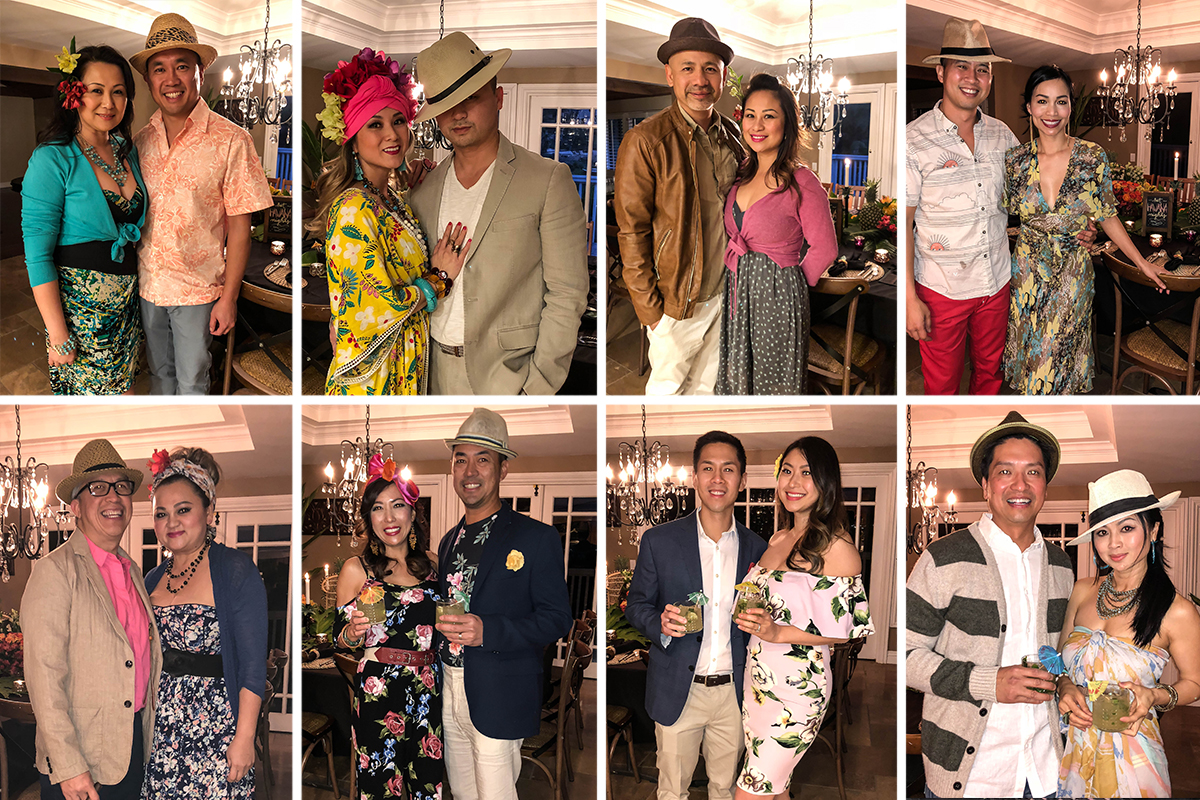 When attending a Havana Nights theme party, it's essential to dress the part to fully immerse yourself and your fellow guests in the Cuban atmosphere. The attire for such events is typically colorful, tropical, and inspired by the vibrant culture of Havana. In this section, we will provide guidance on what to wear, including general attire and costume ideas for both men and women to help you nail the perfect outfit for a Havana Nights party.
For women, colorful, flowing dresses with bold patterns and tropical prints are the ideal choice for these events. Opt for a maxi dress or a knee-length frock to capture the spirit of Cuban style. Add some flair with a pair of high heels, wedges, or embellished sandals. Accessories, such as bangles, hoop earrings, and a bright clutch, can enhance the overall look. A flower in your hair or a floral headpiece can also be a nice touch to finish the ensemble.
Men should consider wearing a guayabera, a traditional Cuban shirt with four pockets and pleats in the front. Pair it with linen pants or casual slacks for a sophisticated, tropical look. Alternatively, a light-colored suit with a short-sleeved shirt can also work well. Accessories such as Panama hats, fedoras, or cigars will help capture the classic Cuban ambiance. Footwear should be comfortable yet stylish, like loafers or leather sandals.
For those who prefer to wear costumes, consider dressing up as iconic Cuban figures or characters from popular Cuban culture. For instance, some may choose to emulate Ernest Hemingway, a famous American author who resided in Havana and wrote about the Cuban lifestyle. Female guests can channel the legendary salsa dancer Celia Cruz with her flamboyant stage outfits and signature wigs.
In conclusion, dressing for a Havana Nights theme party should focus on capturing the spirit of the Cuban culture with vibrant colors, tropical prints, and iconic personalities. Remember, the primary goal is to have fun and feel comfortable while enjoying the essence of Havana.
Preparation and Decorations
When planning a Havana Nights theme party, the atmosphere is key. Creating a vibrant and tropical ambiance will transport guests to a fun-filled Cuban evening. To achieve this, focus on decorations, color schemes, and incorporating elements typically found in Havana.
DIY Decorations
To add a personal touch and save costs, consider making your own decorations. As the theme calls for a Cuban vibe, utilize bright colors such as red, yellow, and green throughout the decor. Create table centerpieces with tropical flowers like hibiscus and orchids, and scatter palm leaves along the tablescape. Use colored linens and tableware to enhance the visual appeal.
Another DIY decoration idea involves creating a faux brick wall with brown kraft paper to mimic Havana's distinctive architecture. Embellish the brick wall with colorful murals, vintage Cuban posters, or tropical-patterned fabric for an instant taste of Havana.
Signs for Navigation
To enhance the party experience, use signs to guide guests throughout the event. Create navigational markers with a Cuban twist by designing signs in bold colors and tropical motifs. Some signs could include directions to the following areas:
Mojito Bar: Ensure your guests never go thirsty by directing them to the signature mojito bar.
Dance Floor: Encourage dancing with a prominent sign pointing to the dance floor, possibly adorned with a salsa dancer silhouette or Cuban flag.
Cigar Lounge: Set up a cozy cigar lounge and use signs to lead guests to this relaxing space.
Incorporating these elements in your Havana Nights party will create a festive atmosphere and ensure your guests have an unforgettable experience. Remember, the key to a successful event lies in the attention to detail and the authenticity of the decorations.
Food and Drinks
Serving Cuban Cuisine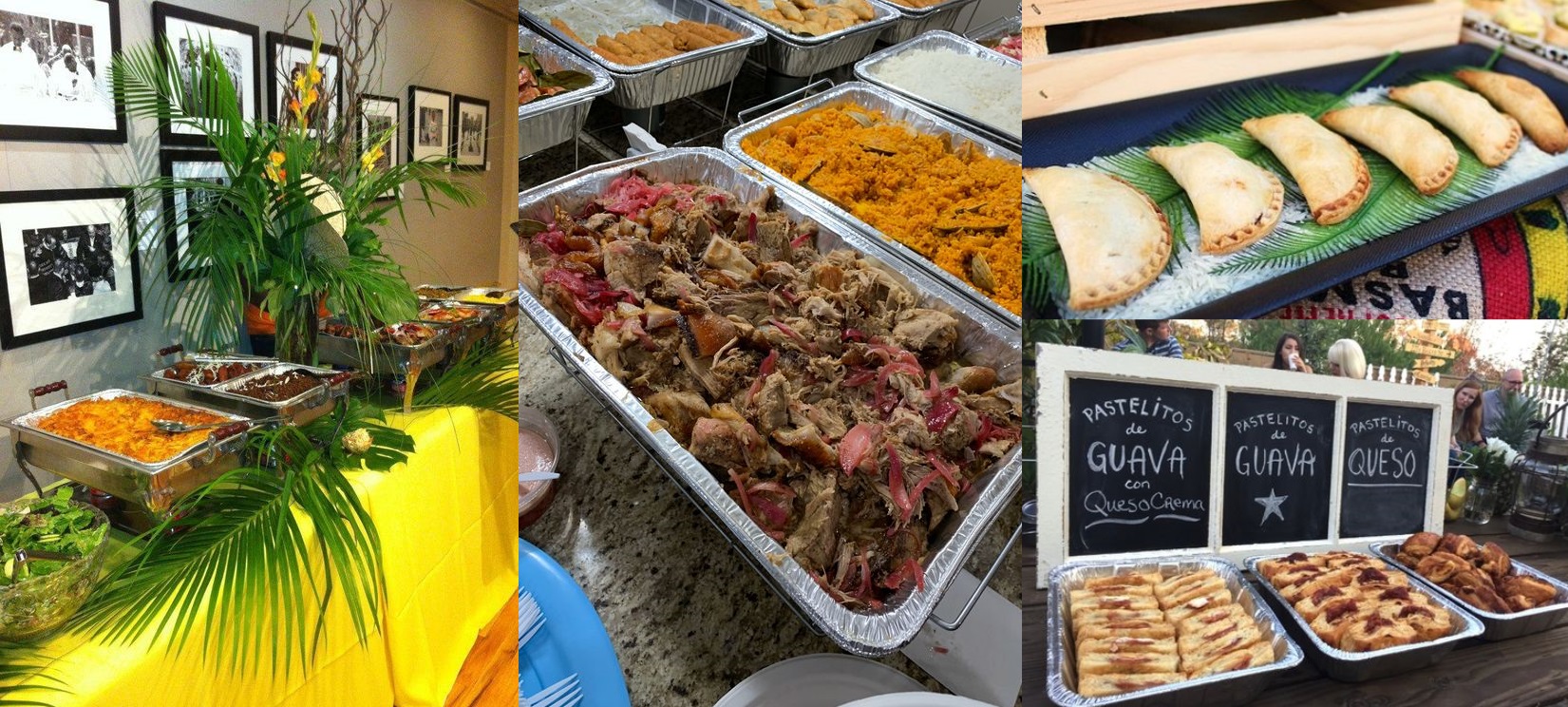 A Havana Nights theme party is all about the Cuban experience, and no celebration is complete without delicious Cuban cuisine. Start your menu with some authentic appetizers such as croquetas or empanadas, which are made from various ingredients like ham, cheese, and chicken. These bite-sized treats are perfect for guests to munch on while they mingle and enjoy the ambiance.
For the main course, offer traditional dishes like ropa vieja or lechón asado, which are hearty Cuban meals that will leave your guests feeling satisfied. The former is a shredded beef stew slow-cooked in a rich tomato sauce, while the latter features tender, marinated roast pork. Don't forget to serve them with traditional side dishes, such as congri (black beans and rice) and tostones (fried plantains) for a complete Cuban experience!
Finish off the meal with delectable Cuban desserts like flan or pastelitos de guayaba, which offer a sweet end to the evening. The creamy, caramel custard of flan is a crowd-pleaser, while the guava-filled puff pastries of pastelitos de guayaba provide a fruity delight.
Offering Havana-Style Drinks
No Havana Nights theme party is complete without a taste of Cuba's famous drinks. Rum is the key ingredient in many Cuban cocktails, so be sure to have plenty on hand for your guests.
Some popular options include:
Mojito: A refreshing blend of rum, lime, mint, sugar, and soda water.
Cuba Libre: Often considered the Cuban cousin of the rum and coke, this drink adds a twist of lime for a distinct flavor.
Daiquiri: A classic cocktail made with rum, lime juice, and sugar – best served ice-cold.
Piña Colada: A tropical drink made with rum, coconut cream, and pineapple juice, which transports guests to the beaches of Havana.
Non-alcoholic beverages should also be available for guests who prefer not to drink alcohol. Cuban-inspired options like guarapo (sugar cane juice) or freshly brewed café Cubano (Cuban espresso) are excellent choices that will still let your guests enjoy the flavors of Cuba.
By offering a variety of authentic Cuban dishes and tasty Havana-style beverages, you can bring the spirit of Cuba to your Havana Nights theme party for everyone to savor and enjoy.
Entertainment and Activities
Organizing Games
For a Havana Nights theme party, it's essential to include games that embrace the Cuban culture and create a fun atmosphere for guests. Some popular games to consider are:
Dominoes: A classic Cuban pastime, set up dominoes tables around the party area for guests to play during the event.
Cuban Trivia: Create a trivia game based on Cuba's history, culture, and famous personalities. This can be played individually or in teams.
Havana Poker: Organize a poker tournament with a Cuban twist—use cigar labels as poker chips and include some Cuban-inspired betting stakes.
Setting Up the Salsa Dance Floor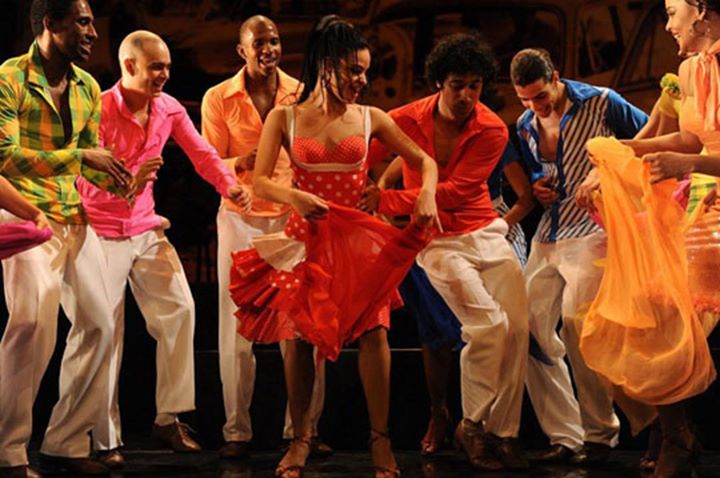 One of the key elements of a Havana Nights party is the salsa dance floor. To create an authentic salsa experience, consider the following steps:
Choose the right music: Select a playlist of upbeat, energetic salsa tracks that will motivate your guests to move to the rhythm. Include a mix of traditional Cuban salsa songs and contemporary hits.
Hire a dance instructor: For novice dancers, it may be helpful to have a professional salsa instructor at your party to teach the basics and ensure everyone feels comfortable on the dance floor.
Decorate the dance floor: Set the mood for the salsa dance floor with colorful lights, Cuban-style decorations, and tropical plants. Consider adding a dance floor with a design that resembles the famous black and white tiles of Havana's streets.
Encourage participation: Display signs around the dance floor area, inviting guests to join in on the salsa dancing. Offer prizes or incentives for those who participate, such as fun Cuban accessories or drink vouchers.
By incorporating these games and activities into your Havana Nights theme party, you'll create an engaging and memorable event that transports your guests to the vibrant streets of Havana.
Essential Party Items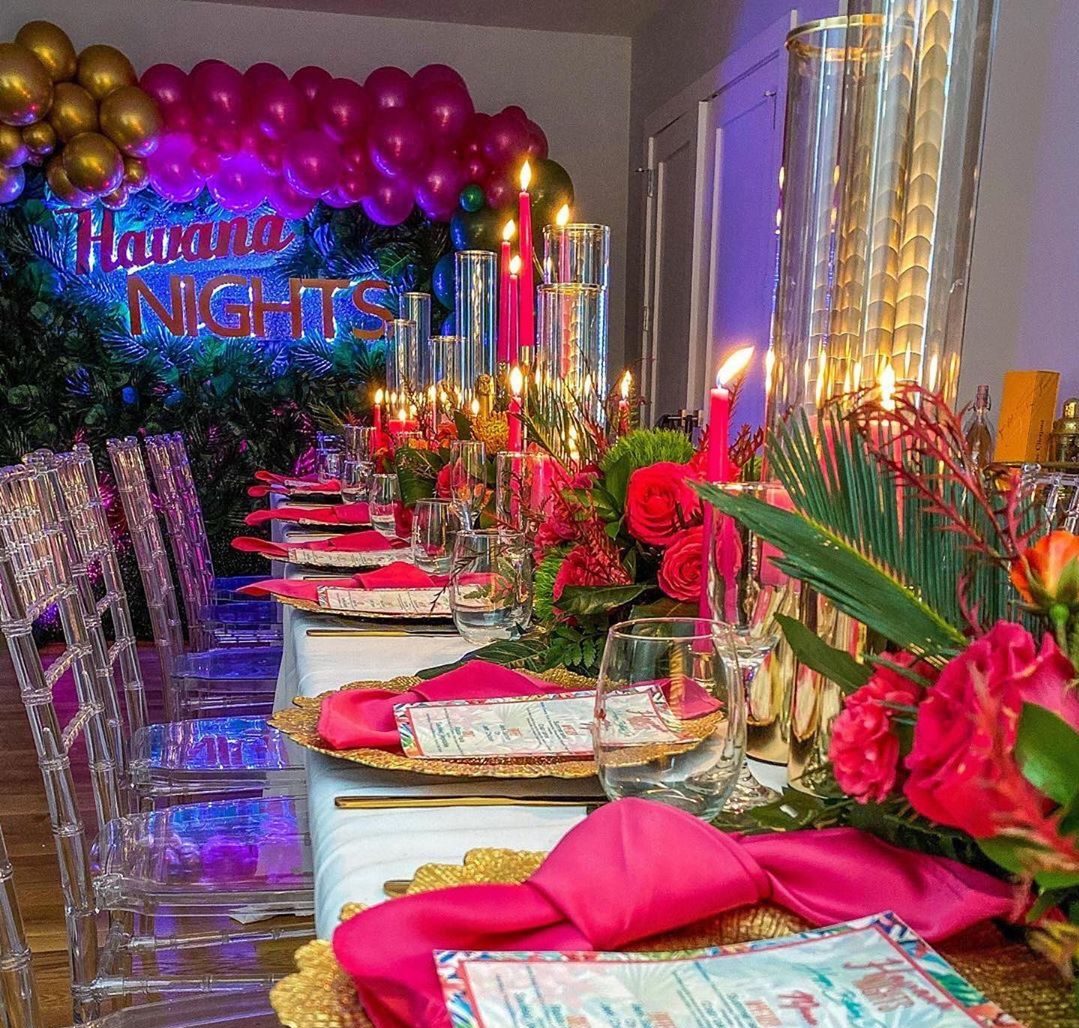 A Havana Nights theme party brings the vibrant atmosphere of Cuba to your celebration, complete with exotic colors, music, and flavors. To create this atmosphere, there are a few essential party items to consider that will make your event a memorable one.
Decorations: Set the stage with colorful, tropical decorations. Include toucan birds with fan leaves, a tropical leaf garland, and hanging lanterns in yellow and green. Pinwheels in light green, dark green, pink, and orange add a pop of color to your party space, while a 16-inch yellow pinwheel fan completes the look.
Tableware: Choose tableware that complements your vibrant décor. Brightly colored plates, napkins, and cups tie the theme together and set the stage for an authentic Cuban feast.
Food: Serve a buffet of Cuban-inspired dishes, such as ropa vieja (shredded beef), arroz con pollo (chicken and rice), and maduros (fried sweet plantains). Pair these dishes with cool and refreshing salads, like a pineapple and avocado salad or a simple tomato and cucumber salad.
Cocktails: No Havana Nights party is complete without a selection of Cuban cocktails. Classic choices include Mojitos, Cuba Libres, and Daiquiris. Be sure to provide a mix of alcoholic and non-alcoholic options for all guests.
Music: Create a playlist of Cuban-style music, including salsa, son, and cha-cha-cha tunes. You can also consider hiring a live band or a DJ for a more authentic experience.
Party favors: Send your guests home with a keepsake from the night. Consider offering items such as Cuban cigars, custom-made domino sets, or miniature bottles of Cuban rum. Personalized items, like Havana Nights-themed sunglasses or hand fans, also make excellent favors.
By incorporating these essential party items into your Havana Nights theme party, you'll create an unforgettable, immersive experience that transports your guests straight to Cuba.
Including a Live Band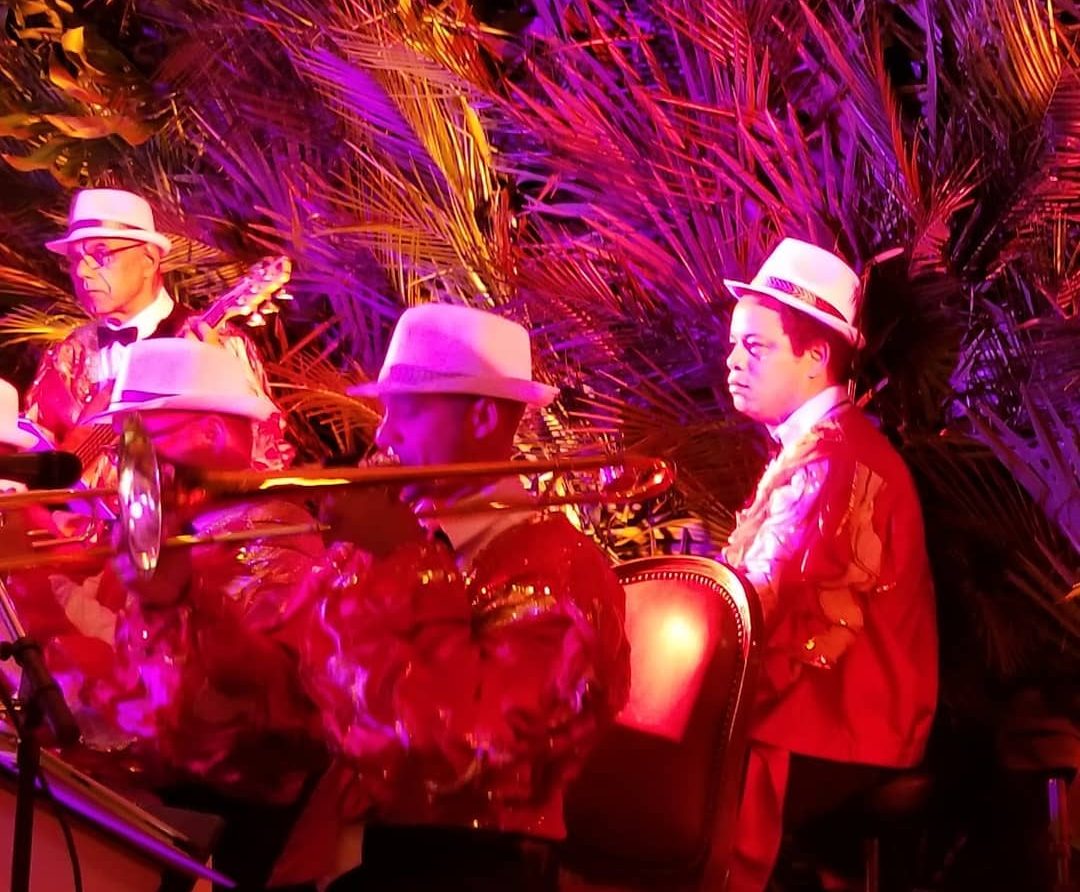 A Havana Nights theme party is an excellent opportunity to bring the spirit of Cuba to your event. One key element to achieving this ambiance is incorporating live music, specifically a band, into your party. A live band can provide an authentic soundtrack and create an interactive experience for guests that can be enjoyed by everyone.
When selecting a band, consider ones that specialize in Cuban music or Latin rhythms, such as salsa, cha-cha, or mambo. Not only will this enhance the authenticity of your Havana Nights theme, but it will also encourage guests to dance and participate in the festivities. You can find local talent by searching online resources or contacting music venues and booking agencies for recommendations.
When planning the logistics for your live band, ensure there is enough space at your venue for them to perform comfortably. Coordinate with the band on their equipment needs, such as electrical outlets and sound amplification, to guarantee the best experience for both your guests and the musicians. Additionally, discuss with the band any time constraints or specific song requests you may have to ensure a smooth event.
Incorporating a live band in your Havana Nights theme party will provide an entertaining and immersive atmosphere for your guests, making your event memorable and enjoyable for all involved.