Color parties are a creative and unique way to celebrate any special occasion, offering endless possibilities for excitement, engagements, and fun. These gatherings emphasize specific colors, allowing guests to immerse themselves in a vibrant atmosphere that highlights eye-catching décor, clothing, and even food and drinks. A well-organized color party can impress your adult guests, providing a memorable and enjoyable experience for everyone.
Incorporating a color theme is more than just picking a shade; it's about setting the right mood and tone for your event. For example, a black party theme can convey elegance, sophistication, and mystery, perfect for upscale events like black-tie galas, masquerade balls, or "little black dress" cocktail parties. On the opposite end of the spectrum, bright and cheerful colors create a lively atmosphere, suitable for casual gatherings and summer celebrations.
When planning a color party, it's essential to consider every aspect of the event, from decorations and tableware to food and drinks. This attention to detail ensures a cohesive and visually appealing experience for your guests. For a truly memorable color-themed party, think outside the box and explore various unique multi-colored party ideas, costume inspirations, and even drink recipes to match your chosen color scheme.
Choosing the Right Color Scheme
The Effect of Colors
When planning a color party for adults, it's essential to select the right color scheme to create the desired atmosphere. Colors have a psychological effect on people, and they can influence the mood and energy level in a group. For example, bright colors like red, yellow, and orange can create a fun, high-energy atmosphere, perfect for a lively celebration. On the other hand, cooler tones like blue, green, or purple tend to be more calming and soothing, which is ideal for a relaxed, intimate gathering. Don't be afraid to mix and match colors to create a more versatile and engaging color palette.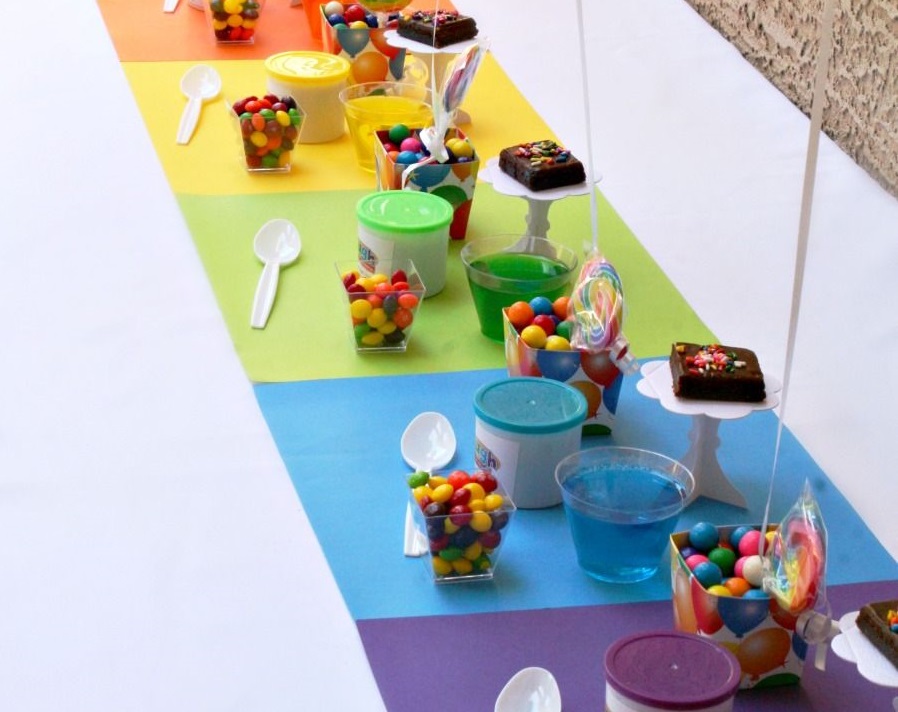 Creating a Rainbow Effect
If you want to make your color party truly memorable, consider incorporating a rainbow effect. This can be achieved by using a variety of colors in combination, creating a visually appealing and dynamic environment. You can opt for a full spectrum of colors or focus on a more limited range with specific shades that complement each other.
Decorate your party space with an assortment of colored balloons, streamers, tablecloths, and other accessories to create a vibrant, eye-catching effect. Encourage your guests to dress up in colorful outfits or accessories that match the party theme and add to the overall rainbow atmosphere.
Coordinate your food and drinks with the color scheme, either by selecting naturally vibrant ingredients or adding food coloring to enhance the appearance. This attention to detail will create an unforgettable experience for your guests while tying the theme together.
Using colors, a rainbow effect, and a carefully chosen color palette can turn your adult color party into an unforgettable, visually captivating event. Be confident in your choices but always keep in mind the preferences of your guests and the atmosphere you want to create during the celebration.
Creating Your Invitations
Choosing Colors for Invitations
When it comes to creating invitations for a color-themed adult party, it's important to carefully choose the colors that will best represent the theme and set the tone for your event. Some popular choices include employing a specific color that resonates with the theme or using multiple colors for a vibrant and lively look. As you design your invitations, take into consideration the preferences of your guests and the mood you wish to establish for the party.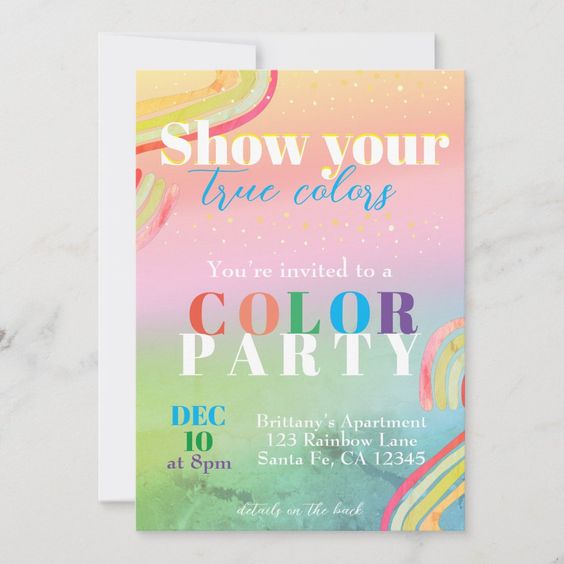 Creativity in Design
Once you have decided on the colors for your invitations, it's time to focus on the design. Showcasing your creativity in the layout and format of the invitation will not only make it visually appealing but also set the stage for a fun and exciting event. Utilize design elements such as patterns, textures, and unique typography to make your invitations stand out. Additionally, you can explore design platforms like Canva for inspiration and access to over 1 million premium images, graphics, and illustrations.
As you plan your adult color-themed party, remember that the invitations play a crucial role in setting the tone and getting your guests excited for the event. So, choose your colors wisely, let your creativity shine through, and enjoy the process of crafting the perfect invitations for your party.
Color Party Theme and Decorations
Choosing a Party Theme
For an adult color party, select a color theme that reflects a specific mood or atmosphere. This can range from elegant and sophisticated, like a black-tie event, to vibrant and energetic, like a rainbow-themed celebration. Consider incorporating color schemes associated with certain holidays, seasons, or popular culture, such as Mardi Gras or a 1980s neon party. Decide on a color theme that best suits the preferences and interests of the guests attending.
Decorating with Balloons
Balloons can greatly enhance the visual appeal of a color party, and they're cost-effective and easy to work with. Choose balloons in colors that match your party theme, whether it's a single color or a combination of several shades. For a more sophisticated look, consider using foil balloons or balloons with unique shapes and designs. Additionally, balloon garlands or bouquets can serve as attractive focal points for your event.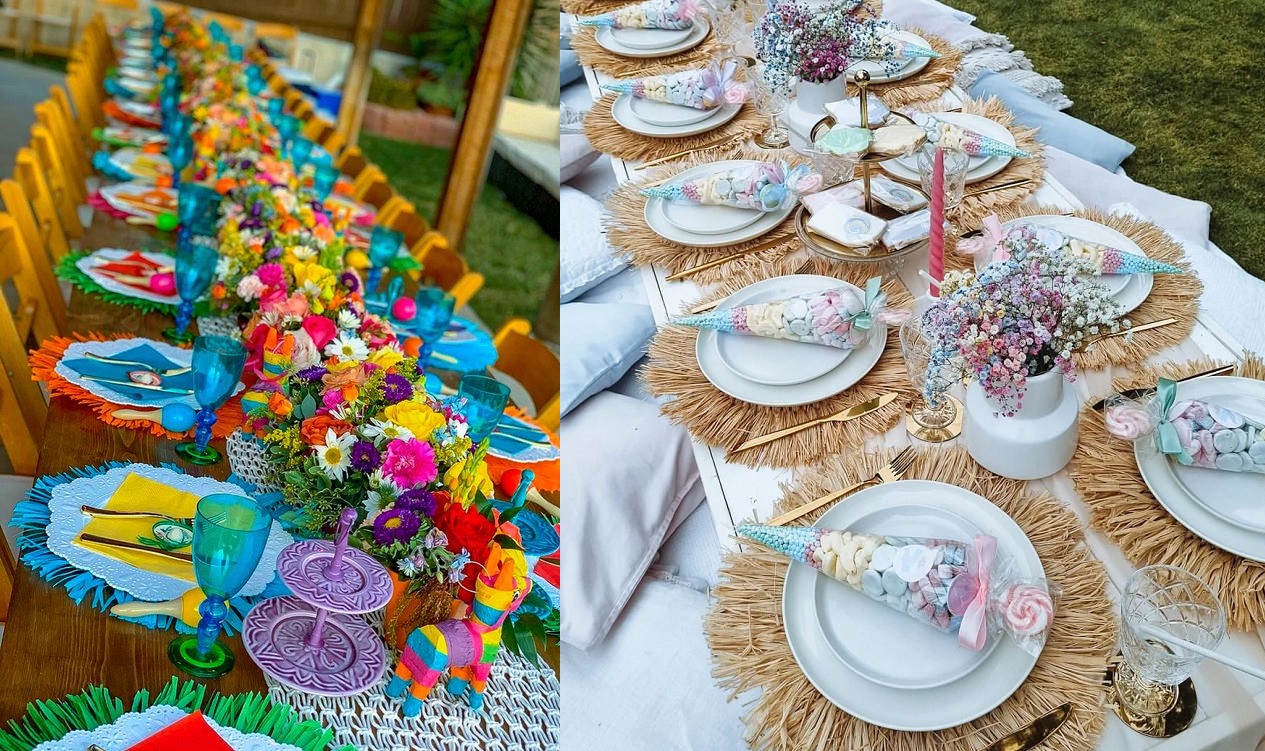 Centerpieces and Accessories
To tie the color theme together, add creative centerpieces to each table. This could include simple arrangements of flowers in your chosen color palette, or more elaborate and thematic decorations, such as colored vases or figurines. Accessories like napkin rings, candles, and place cards can further emphasize the color theme and provide a cohesive look throughout the party space.
Banners and Tableware
Incorporate your chosen color palette into the banners, table covers, and tableware for your event. Select table covers that match or complement your color theme, and use coordinating tableware, including plates, cups, and utensils. Customized banners featuring your chosen colors can also help set the tone and ambiance for the celebration. Thoughtful use of color in these elements will create a harmonious and visually appealing environment for your color party.
Dressing Up for the Party
Outfit Suggestions
When it comes to color party ideas for adults, dressing up is half the fun! Consider organizing your outfit around a specific color or pattern. For example, you can choose to wear a monochromatic outfit with similar shades of the same color or opt for contrasting colors to make a bold statement. Incorporating fun patterns, like stripes or polka dots, can also add an extra touch of excitement to your outfit. If you're feeling adventurous, don a colorful wig to really stand out from the crowd.
Colorful Accessories
Accessories play a crucial role in completing your color-themed party outfit. Mix and match various shades with bold statement pieces such as chunky necklaces, vibrant bracelets, and eye-catching earrings. Hats, scarves, and belts can also help to tie your look together. Don't forget to include smaller details like colorful hairpins, ties, or even socks for an additional splash of color.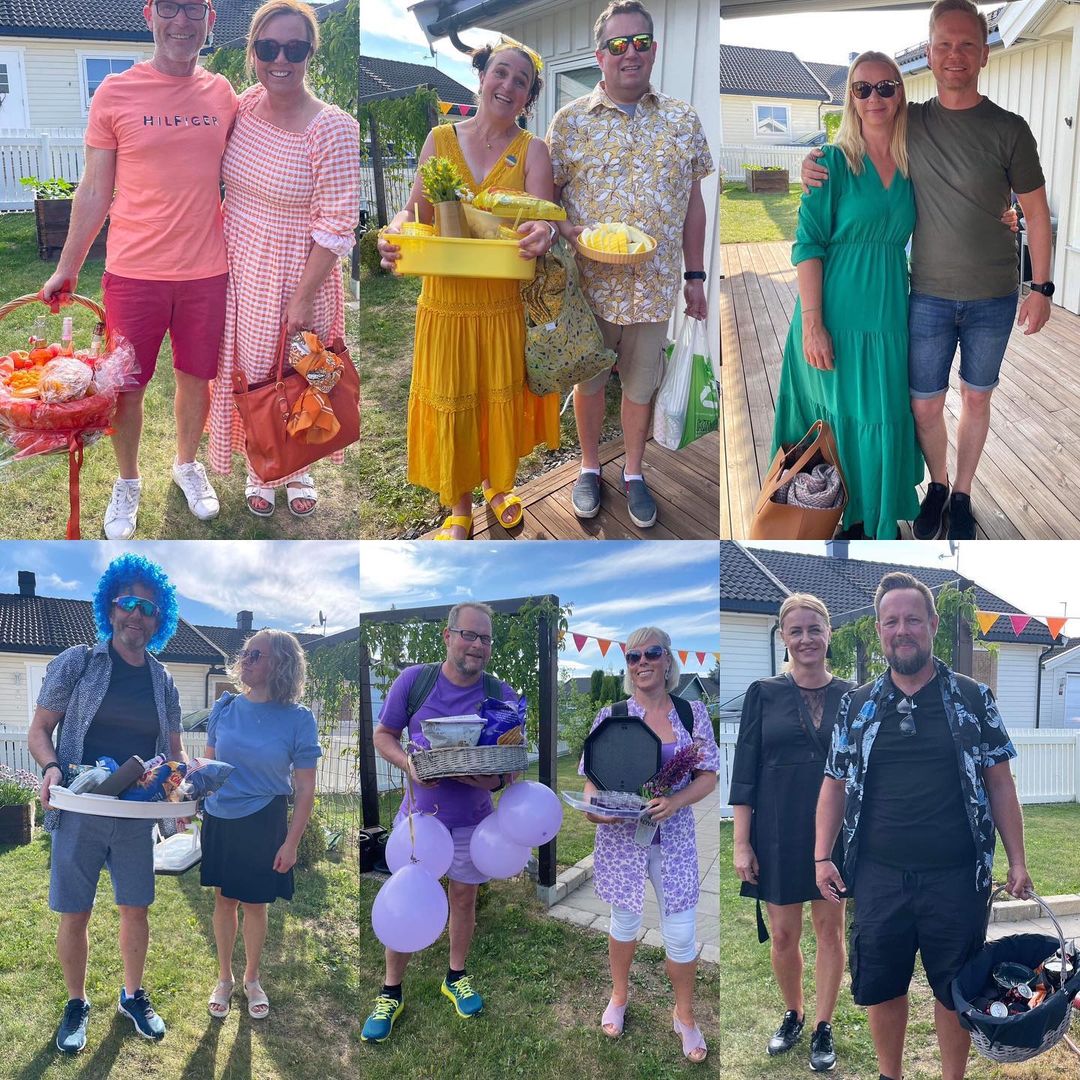 Color-Themed Favors
To make your color party even more memorable, consider incorporating color-themed party favors for your guests. This can include items like art supplies, candy, or even small toys that match the color scheme of your party. These favors not only add a touch of fun and indulgence but also help set the tone for your event. Package them in color-coordinated bags or boxes to create a cohesive and visually appealing presentation. Remember to keep the party favors in line with your guests' interests and preferences, ensuring everyone leaves with a smile and a token to remember the event by.
Preparing Colorful Food and Drinks
Selecting Themed Food
When planning a color party, it's essential to incorporate themed food that complements the chosen color scheme. Select fruits, vegetables, and snacks in vibrant hues to create a visually appealing spread. For example, a berry platter with strawberries, blueberries, and raspberries offers both taste and color. When organizing food trays, consider adding a splash of color with various dips and sauces, such as red pepper hummus. You can also prepare more creative options, like tie-dye burst popcorn using food coloring and melted butter.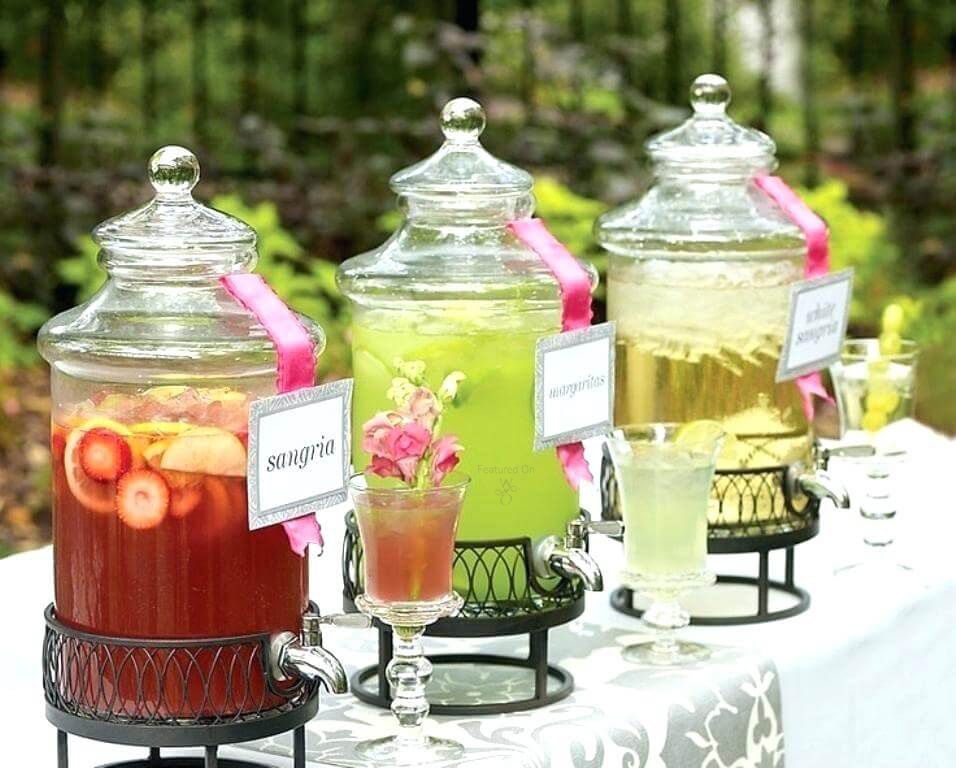 Crafting Vibrant Refreshments
Creating colorful and refreshing drinks is another crucial aspect of a successful color party. Start with classic favorites like Pineapple Lemonade and Shirley Temples. Customize these refreshments by adding fruit punch or naturally colored syrups to enhance their hue. For a more sophisticated beverage selection, consider cocktails featuring colorful fruit garnishes or blueberry syrup for an elegant touch.
Colorful Snack Options
Offering a variety of colorful snacks is essential to keep guests happy and enhance the overall theme. A veggie tray filled with carrots, cucumbers, and cherry tomatoes, paired with a bright yellow bell pepper dip, is a simple yet impactful option. Serving chips with blue or green food coloring mixed into sour cream or guacamole ensures a visually enticing snack. Don't forget sweet treats, such as fruit-filled jello cups, and yummy pops made with layers of smoothie blends featuring different fruits.
Remember, a successful color party is all about creating a visually appealing experience. By focusing on colorful food and drinks, you'll elevate the atmosphere and ensure guests enjoy themselves while indulging in delicious and vibrant refreshments.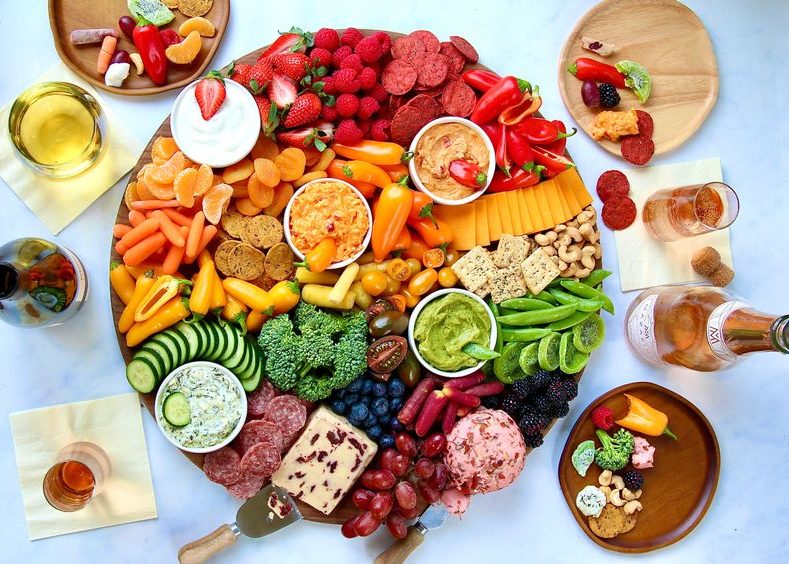 Planning Party Activities
Engaging Ice Breakers
Kick off your color-themed party with some engaging icebreakers to help adults feel more comfortable and encourage them to start conversations. A fun color-related icebreaker is to have guests wear name tags decorated with their favorite color. This can easily lead to discussions about what each person's favorite color says about them.
Another option is to design a color-based trivia game, where each question relates to a certain color. Take this opportunity to create questions on various topics such as movies, geography, and history. Breaking the ice with color-based games will set the right mood for the entire event.
Fun Color Games
Introduce some fun color games to keep the energy of the party high. Guests can enjoy games inspired by the Holi festival, where they throw color powder at one another outdoors. This activity can create a memorable, vibrant, and visually striking experience for all participants. Ensure that the colors used are non-toxic and safe for everyone.
Alternatively, consider hosting color runs as a group activity. In these races, participants complete a course while being doused with the color powder at designated stations. This lively activity can be easily tailored to accommodate guests with varying levels of physical ability.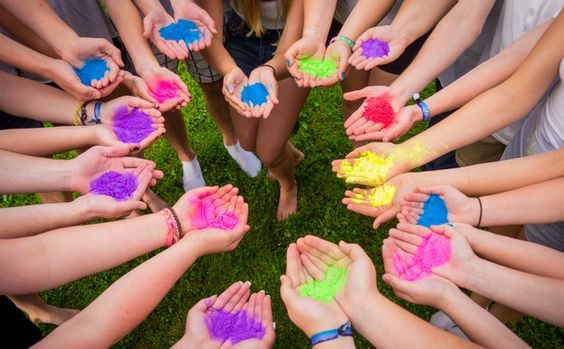 Themed Contests and Hunts
Themed contests and hunts can encourage friendly competition and keep guests entertained. Organize a scavenger hunt where guests teams search for items that match specific colors. Provide a list of items and a designated area to search, then let the teams race against the clock to find all the hidden objects.
Another option is to incorporate coloring books or canvases for guests to showcase their artistic skills. Set up a color-themed drawing competition with a given theme or an assortment of coloring pages for adults. After everyone has completed their artwork, display the creations and let guests vote on their favorites.
The activities mentioned above will ensure that your color-themed party is engaging and memorable for everyone involved. Make sure to tailor the activities to the interests and abilities of your guests, ensuring a fun and inclusive event for all.
Ensuring a Smooth Party Planning
Creating the Guest List
When planning a color-themed party for adults, it's essential to consider the guest list carefully. It's best to invite people who share a common interest in the party theme and will appreciate the colorful atmosphere. Keep the guest list size manageable to ensure everyone can comfortably mingle and participate in activities. Remember to consider the party's location and space available as well.
Party Supplies Checklist
To pull off a successful color-themed party, you'll need to have a well-prepared checklist on hand. Here's a simple list to get you started:
Invitations: Design invitations reflecting the party's color theme.
Tableware: Purchase plates, cups, and utensils that match the chosen color scheme.
Decorations: source balloons, streamers, and banners.
Activities: Tailor games and activities that complement the color theme.
Food and drinks: Consider coordinating menu items and beverages with the chosen color(s).
Costumes: Encourage guests to dress up in the party's color theme or provide color-themed accessories.
Exploring Party City Options
When seeking party supplies, Party City can be an excellent resource for finding everything you need for your color-themed adult party. They offer party supplies organized by color, making it easy to find matching decorations, tableware, balloons, and costume accessories.
Utilizing resources like Party City can streamline the party planning process, helping you feel confident about creating a memorable, well-organized event.
Conclusion
In summary, planning and hosting an adult color party can be both exciting and memorable. By focusing on incorporating various color schemes and creative decorations, any get-together can be transformed into a vibrant and engaging celebration. Several ideas for color themes include elegant black tie events, multi-color parties, and themed costume gatherings.
To ensure a successful event, consider using cost-effective décor like balloons for a festive atmosphere. Furthermore, adding unique activities such as coloring parties and tie-dye craft sessions can boost guests' creativity and overall enjoyment. The use of aura reading apps and various other interactive elements also promote conversation and connection among attendees.
Ultimately, striking the right balance between your color choices, décor, and activities is essential to create an engaging and entertaining experience for all. With careful planning and a touch of creativity, hosting a color-themed party for adults can be a rewarding and unforgettable occasion.