A baseball-themed party is the perfect way to celebrate a birthday or special occasion for someone who loves the sport. These gatherings combine the excitement and camaraderie of the game with a festive atmosphere perfect for making lasting memories. With creative decoration ideas, unique party favors, and engaging activities, a baseball party is sure to be a home run for guests of all ages.
To set the stage for this sporty celebration, creative decorations play a crucial role in bringing the baseball theme to life. One option is to use MLB baseball party supplies that feature the favorite team's logo and colors. Alternatively, more general baseball-themed decorations, such as banners, tableware, and centerpieces, can highlight the love for the game while showcasing a personalized touch.
In addition to the visual elements, a baseball party should also incorporate themed food, activities, and favors to fully immerse guests in the experience. Classic ballpark snacks like popcorn, peanuts, and hot dogs can be served while guests enjoy baseball-related games and challenges. As a takeaway, personalized party favors, such as baseball-themed items from Etsy, can leave a lasting impression and offer a cherished memento from the event.
Setting the Theme
Invitations
To set the theme for your baseball-themed party, start by sending out creatively designed invitations that showcase the baseball theme. Choose from a variety of designs, such as baseball cards, ticket stubs, or baseball field layouts, which can grab the attention of your guests. You can either create your own unique invitation or opt for customizable options available from creative entrepreneurs on Etsy.
Decorations
For a successful baseball-themed party, enhance the atmosphere with appropriate decorations. Incorporate elements like balloons designed as baseballs, flags representing your favorite teams, and DIY baseball-inspired centerpieces. Convert your food table into a mini baseball diamond using green tablecloths and white lines to demarcate the basepath. Remember to include banners or posters with famous baseball quotes and images to complete the look.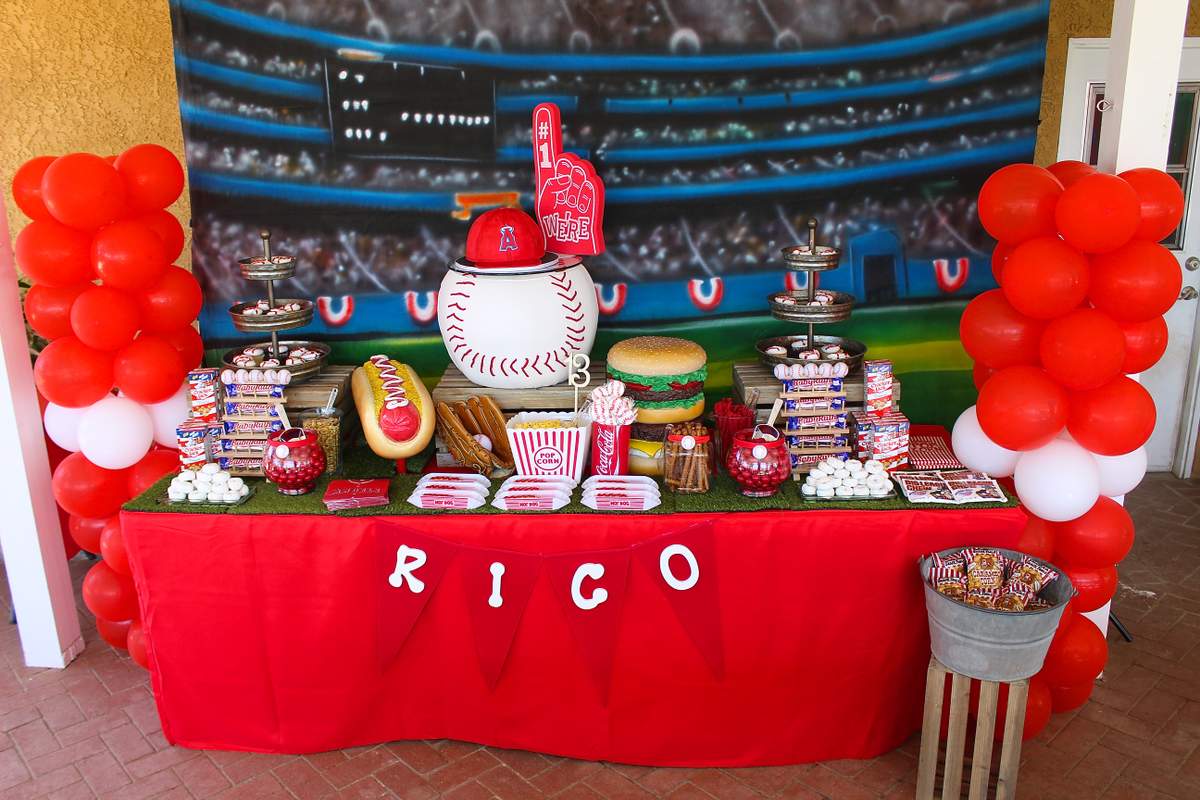 Personalization
Adding a personal touch to your baseball-themed party can elevate the experience for both hosts and guests. With Etsy sellers, you can request personalization services such as custom banners, cake toppers, and even party favors with the guest of honor's name or favorite team. The "add your personalization" feature allows for seamless communication with small business owners, ensuring your requests are taken care of efficiently.
Shipping Policies
When ordering personalized items online, especially from small businesses, it's crucial to review shipping policies. Many sellers offer free shipping for specific products or order amounts, but some may charge additional fees. Be mindful of processing and shipping times to ensure your party supplies arrive before the big day. Don't hesitate to contact the seller for clarification or to discuss expedited shipping options if needed.
Food and Beverages
Concession Stand
Inspired by the classic ballpark fare, a baseball-themed party must have a concession stand offering popular stadium snacks. Include Cracker Jacks, an all-time fan favorite, as well as a selection of nuts such as peanuts and almonds to give guests an authentic taste of the ballpark. Add irresistible candy options like chocolate bars or gummy bears and, of course, don't forget the refreshing beverages—sodas, bottled water, and lemonade for all ages, plus adult options for the grown-up guests.
Cupcakes and Cookies
Boost the festive atmosphere with baseball-themed cupcakes and cookies as delightful treats for guests. Decorate baseball cupcakes with white frosting and red icing in the shape of baseball seams. You can also create sugar cookies shaped like baseball gloves, bats, and caps. Offer an assortment of these themed cookies for a touch of creative fun.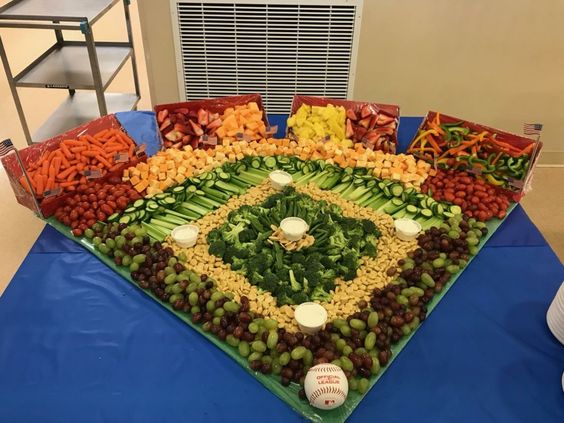 Healthy Options
For those looking for more nourishing choices, offer a variety of healthy options like a baseball diamond fruit platter featuring an assortment of colorful fruit such as strawberries, melons, and pineapples. Line the platter with fresh fruit to form the shape of a baseball diamond, and include other healthy snacks like carrot and celery sticks, hummus, and whole-wheat crackers. Providing these nutritious alternatives will cater to all guests' tastes and preferences.
Games and Activities
Baseball Games
A baseball-themed party should have engaging games to entertain guests. Here are some ideas:
Home Run Derby: Set up a mini baseball field in your backyard or nearby park. Have guests take turns trying to hit home runs. Keep score and award prizes to participants.
Crazy Baseball: Instead of using regular baseballs, use inflatable baseballs for a safe and fun twist on the game. Guests can still enjoy the elements of baseball while engaging in some friendly competition.
Baseball Trivia: Test your guests' knowledge of baseball with a fun trivia game. Prepare questions about baseball history, famous players, and memorable moments in the sport. Divide guests into teams and keep score to determine the ultimate baseball fan.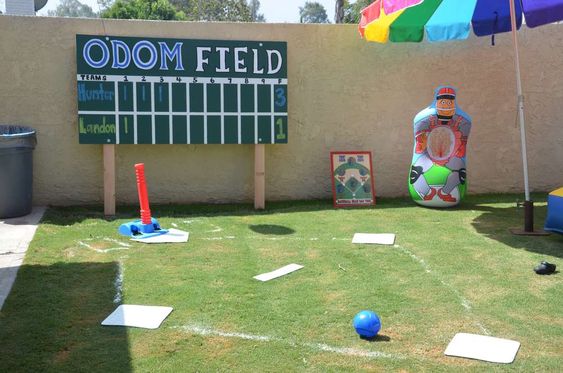 Craft Activities
Incorporating craft activities into your baseball-themed party allows guests to create their own unique, handmade pieces. Provide a variety of craft supplies, like markers, stickers, and digital items. Here are some craft ideas for your party:
Design Your Own Baseball Card: Set up a station with all the necessary supplies, including cardstock, markers, and reference photos of famous baseball players. Guests can create their own baseball cards while embracing their artistic side.
Baseball Cap Decorating: Provide plain baseball caps and various materials like fabric markers, paint, and patches for guests to personalize their own hats. This activity can double as a party favor, giving guests a keepsake to remember the event.
DIY Baseball Pennants: Give each guest a blank pennant and encourage them to design it with their favorite team's colors, logos, or sayings. Provide craft supplies such as markers, stickers, and digital resources to help bring their creations to life.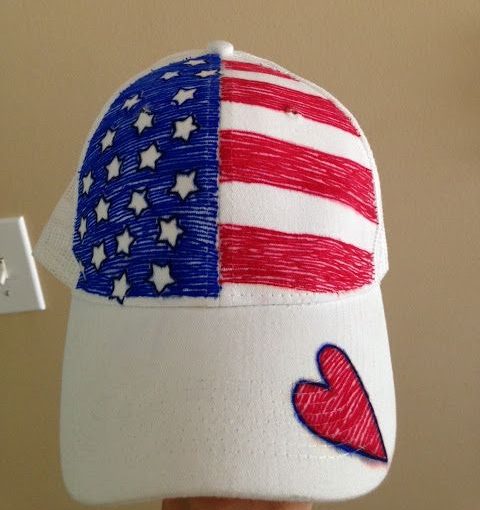 Favors and Gifts
Party Favors
Party favors are an essential part of a baseball-themed party. You can choose from a wide variety of baseball-related items to thank your guests for attending. One popular option is mini foam baseballs that can be used as stress balls or for fun games at the party. Additionally, consider handing out baseball stress balls or providing baseball slap bracelets for guests to wear. These items help create a festive atmosphere, giving guests a memorable takeaway from the event
Personalized Items
Adding a personal touch to your party favors can make them even more special. Etsy offers unique baseball bubble favors, complete with custom labels featuring the guest of honor's name or a message. Personalized baseball mitts, hats, or balls can also serve as both a fun activity during the party and a keepsake for attendees.
Some ideas for personalized items include:
Customized baseballs with the guest of honor's name and special date
Personalized water bottles with baseball-themed designs
Baseball caps featuring each guest's initials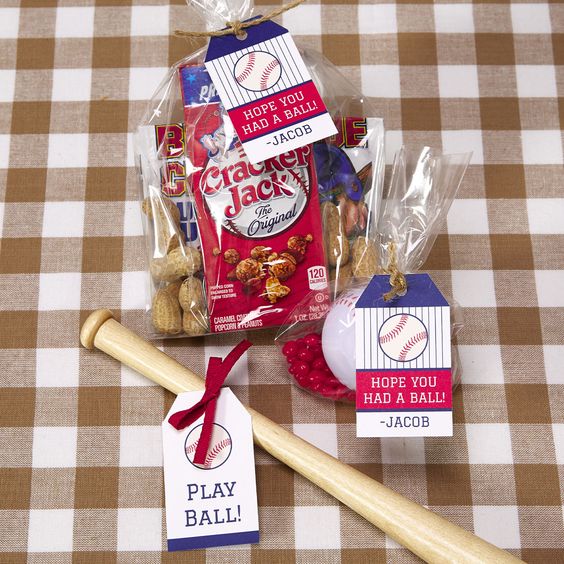 Vintage Treasures
For a unique touch, consider incorporating vintage baseball treasures as part of your favors and gifts. These can include authentic baseball cards, old stadium tickets, and antique baseball equipment. You can display these items as table centerpieces, or create vintage baseball-themed utensil holders for guests to take home.
By incorporating a mix of party favors, personalized items and vintage treasures, you can create a truly memorable baseball-themed party for your guests.