Planning the perfect birthday party for a 9-year-old can be a fun and exciting experience. At this age, children have developed their interests, making it essential to consider their preferences when choosing a party theme. With countless ideas available, it's essential to select a birthday celebration that is enjoyable and engaging for both the birthday child and their friends. This article aims to provide helpful suggestions to make a 9-year-old's big day unforgettable and exciting.
Birthday parties for 9-year-olds should focus on age-appropriate activities that encourage creativity, teamwork, and friendly competition. From outdoor games to themed parties, there are numerous options for creating an entertaining and memorable event. When planning the party, it's important to consider the child's interests and personality, ensuring that the celebration is tailored to their unique preferences.
As parents and event planners explore various birthday party ideas for 9-year-olds, keeping in mind the location, budget, and desires of the birthday child will help create a successful and enjoyable event. Incorporating some of these ideas will not only make the party special but will also create lasting memories for both the birthday child and their friends.
Popular Themes
Classic Birthday Party
A classic birthday party remains a popular choice for many 9-year-old birthday celebrations. This type of party typically includes favorite fun elements like balloons, streamers, party games, and a delicious birthday cake. You can customize the event based on your child's interests, such as incorporating their favorite colors or adding themed decorations.
Character Parties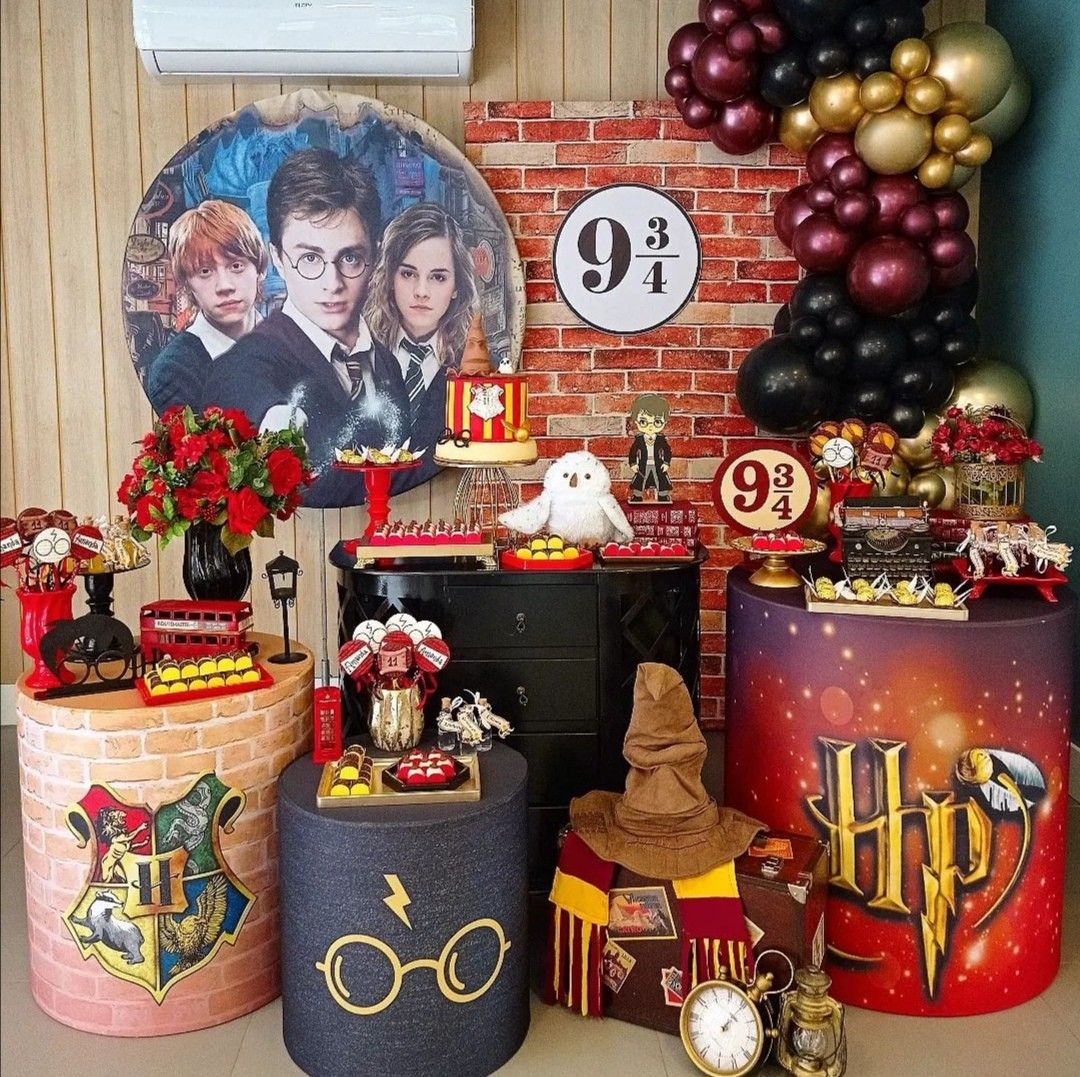 Character parties are perfect for kids who love movies, TV shows, books, or video games. This theme celebrates the world of their favorite characters, with options like a Harry Potter party, Star Wars, and Marvel heroes. Themed decorations, tableware, and interactive games based on the chosen character can keep the young guests entertained and excited.
Unicorn Party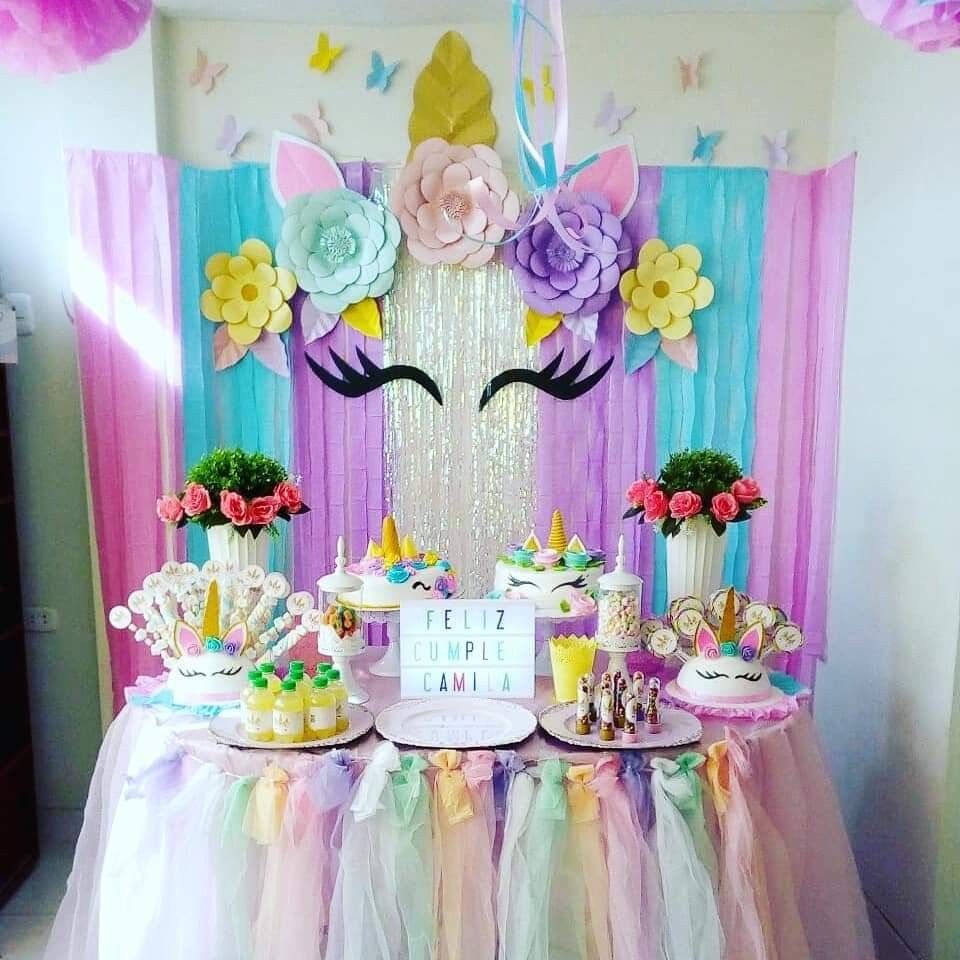 A magical unicorn party is a colorful and enchanting theme for a nine-year-old's birthday celebration. This theme can include decorations like pastel rainbow balloons, unicorn banners, and sparkly tableware. You can organize unicorn-themed crafts and activities and serve delicious treats like a unicorn-shaped birthday cake, cupcakes, and colorful punch.
Pirate Party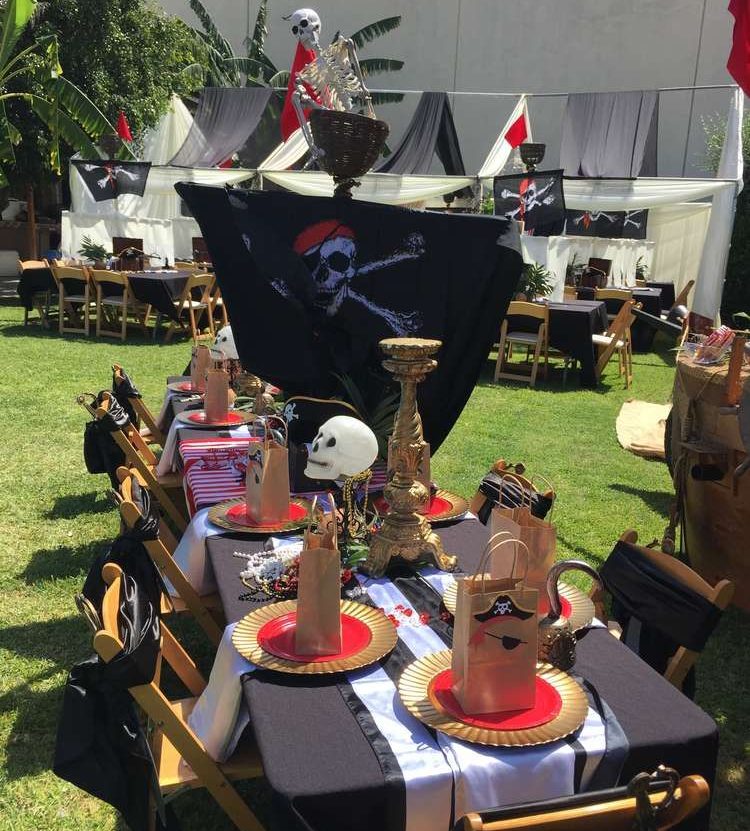 Ahoy mateys! A swashbuckling pirate party is an exciting theme for adventurous 9-year-old kids. For this theme, transform the party area into a pirate island with treasure chests, ships, and pirate flags. Encourage guests to dress up like pirates and plan engaging activities like treasure hunts, pirate ship races, and themed games. Don't forget to serve pirate-themed treats and a fantastic pirate birthday cake.
Hobby Inspired Parties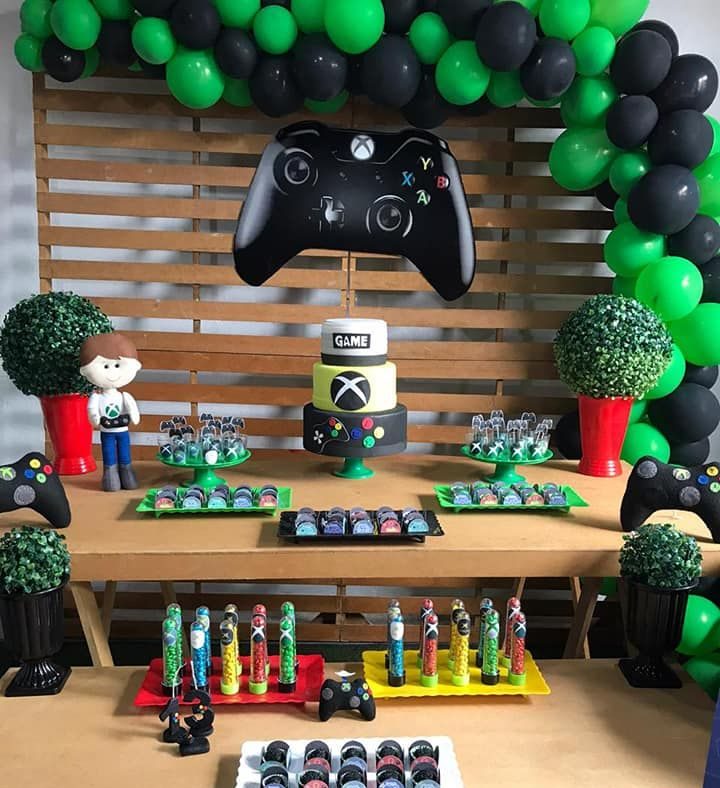 For kids with specific interests, designing their birthday party around a favorite hobby is an excellent way to make the event memorable. Possible themes include a Lego party, a soccer party, or a video game party. You can decorate the party space with elements related to their hobbies, plan corresponding games and activities, and serve themed food and beverages.
Venue Ideas
Home Party
A home party provides a familiar and comfortable environment for your 9-year-old's birthday celebration. There are a variety of outdoor birthday party ideas for 9-year-olds that you can consider for a backyard setting. Some popular options include a pool party, garden tea party, and backyard campout. Each of these themes allows for creative decorations and activities to engage the children.
For an entertaining indoor event, consider hosting a movie night, a karaoke party, or a slime-making party. These themes offer hours of fun while keeping children amused within the comfort of your home.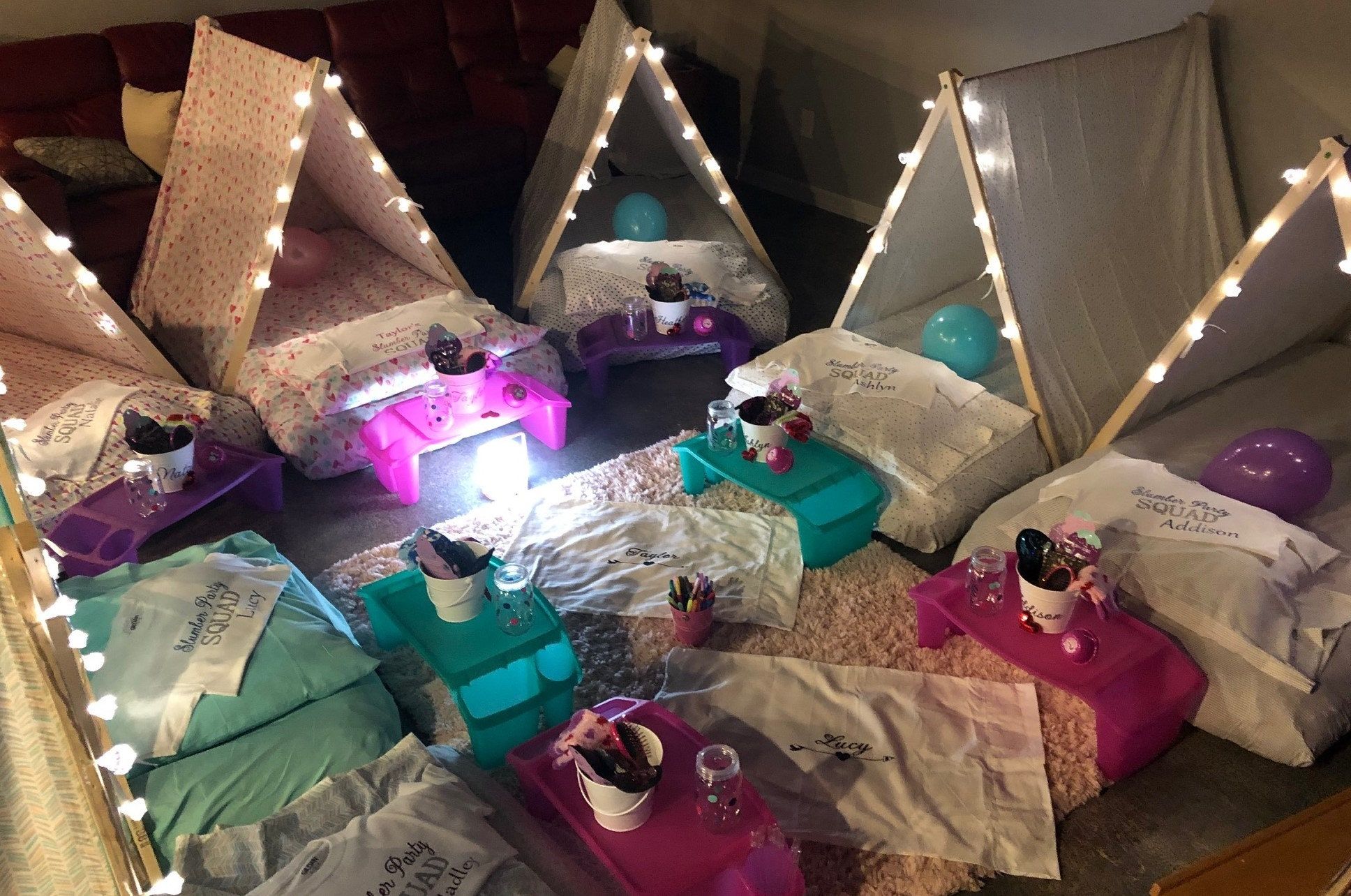 Sleepover
For nine-year-olds, a sleepover or slumber party can be an exciting milestone. Hosting a sleepover birthday party allows for extended celebration time, the chance to bond with close friends, and create lasting memories. You can set up cozy sleeping arrangements, play games, and indulge in treats or a late-night movie. Be sure to get permission from the parents and abide by any food restrictions or allergies when planning a sleepover party.
Outing Party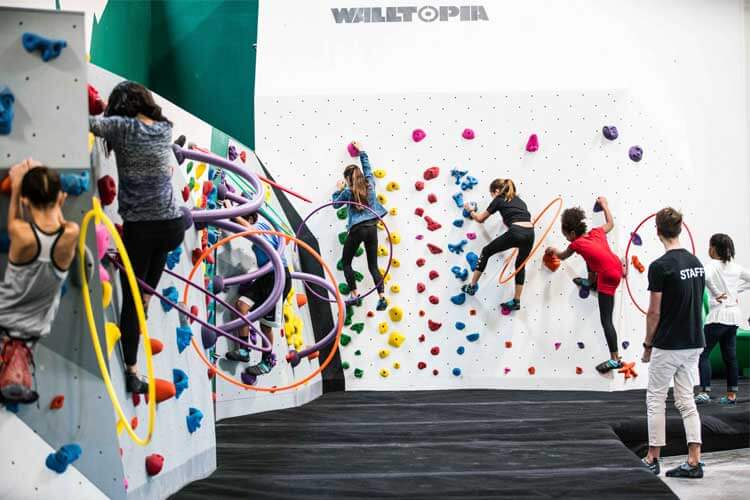 Taking the birthday celebration outside can create a memorable experience for your child and their friends. Many outdoor birthday party ideas for 9-year-olds are adventurous and engaging. Some examples include:
Zoo or Petting Zoo: A visit to a local zoo or petting farm will combine learning and fun, allowing kids to interact with various animals in a safe environment.
Go to the Movies: Treat the children to a movie of their choice, followed by a picnic or meal at a nearby restaurant or park.
Indoor Rock Climbing, Putt-Putt Golf or Ropes Course: These activities promote healthy competition and teamwork while providing an exciting outing experience.
Field Day Party: Organize a day filled with fun games like sack races, frisbee, and relay races at a nearby park for active kids to enjoy.
Party Activities
Dance and Karaoke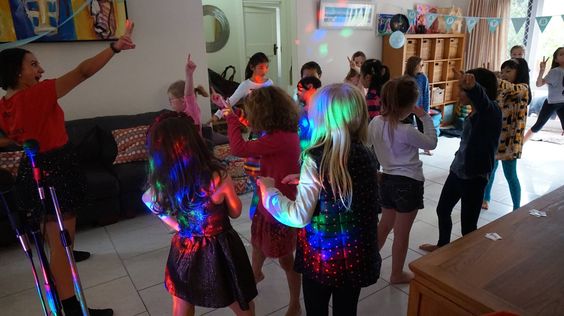 A dance and karaoke party is an exciting way for 9-year-olds to celebrate their special day. Set up a stage or designate a dance floor, and let the kids have fun dancing and singing to their favorite tunes. You can include well-known party games such as musical chairs and limbo, or kick it up a notch with a treasure hunt or scavenger hunt. It's a great way to keep the energy high, encourage creativity, and make lasting memories.
Movie and Game Night
A movie and game night party is perfect for children who enjoy watching movies or playing video games. Start by setting up a cozy viewing area complete with blankets and pillows. Hold a movie marathon, featuring their favorite films or animated adventures. Introduce party games such as pin the tail on the donkey or the portrait game during intermissions. Additionally, you can set up a gaming station with a variety of board games and video games for the children to play together.
Camping Activities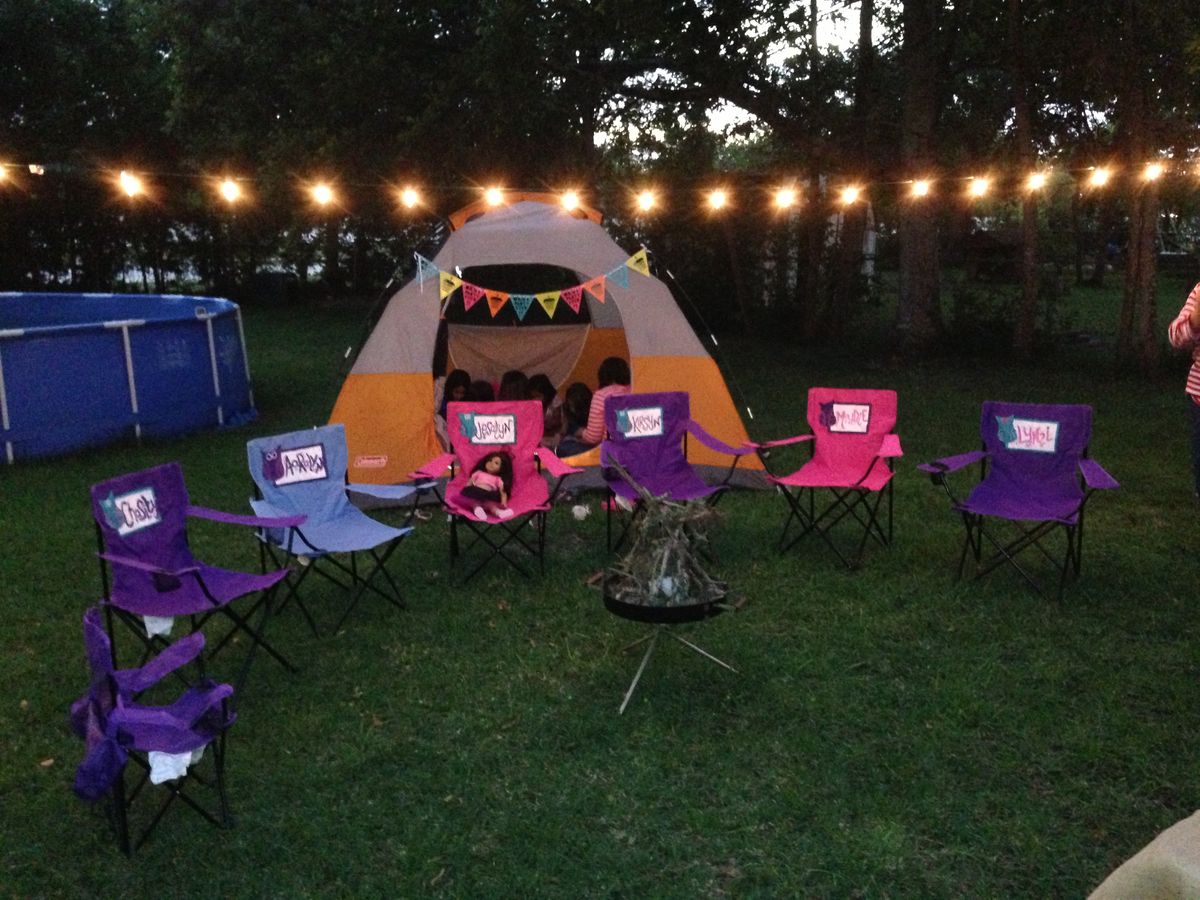 An outdoor camping-themed party can be a thrilling experience for 9-year-olds. Set up tents or create makeshift forts using blankets in the backyard. Schedule a series of camping-related activities, such as:
Cooking s'mores over a fire pit
Making DIY lanterns using glow sticks and mason jars
Participating in nature scavenger hunts
Telling spooky stories around a campfire
This unique party theme will offer endless adventures for the young guests.
Spa Activities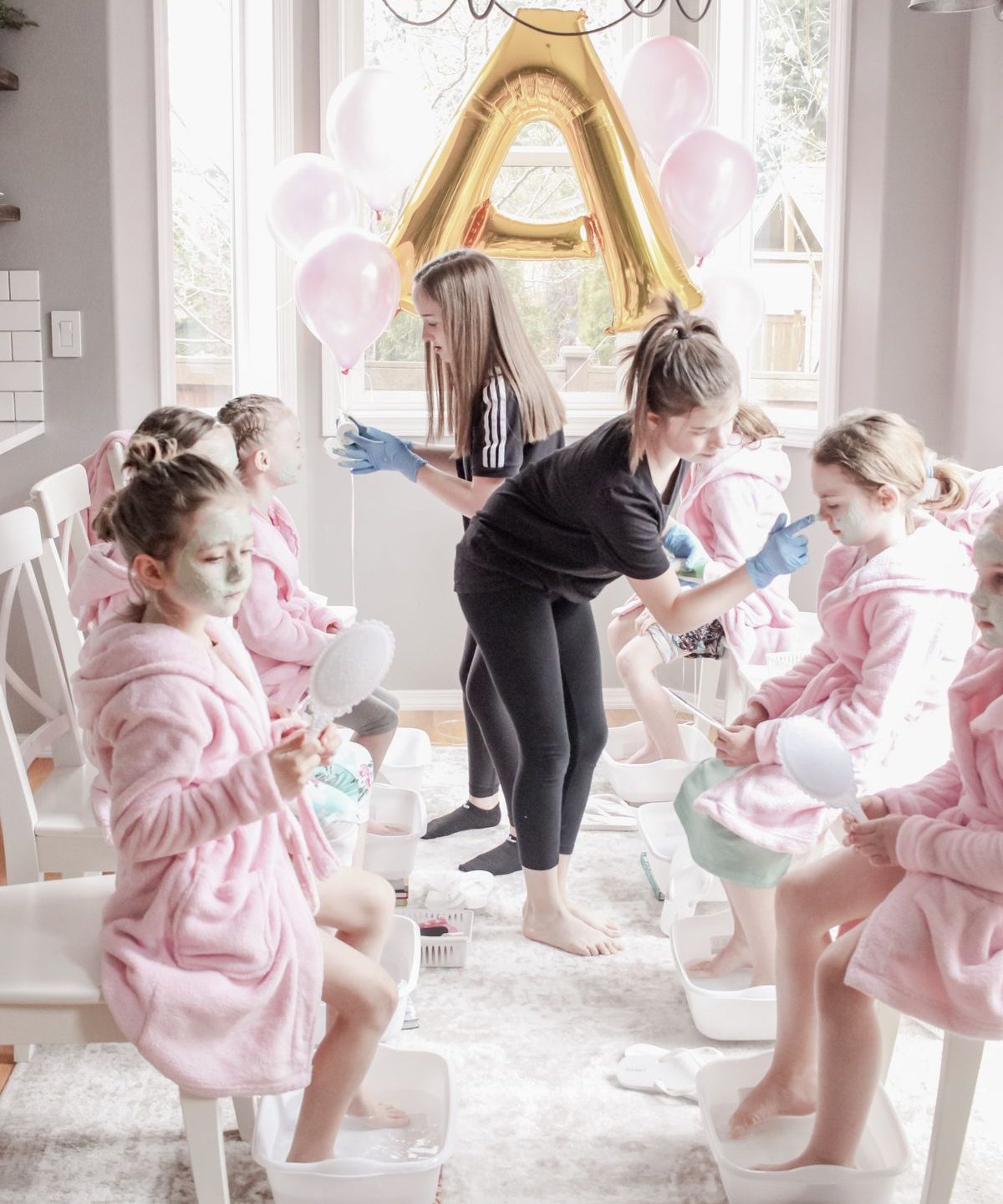 A spa party is a soothing option for celebrating a 9-year-old's birthday. Transform your living room or backyard into a relaxing spa space, complete with:
Comfy seating areas
Mani-pedi stations
DIY facemask stations
Aromatherapy areas
Provide spa-related activities such as cucumber eye masks and infused water to make the kids feel pampered and special. A spa day offers a more relaxed atmosphere, allowing the birthday child and their guests to enjoy a unique and memorable experience.
Food and Drink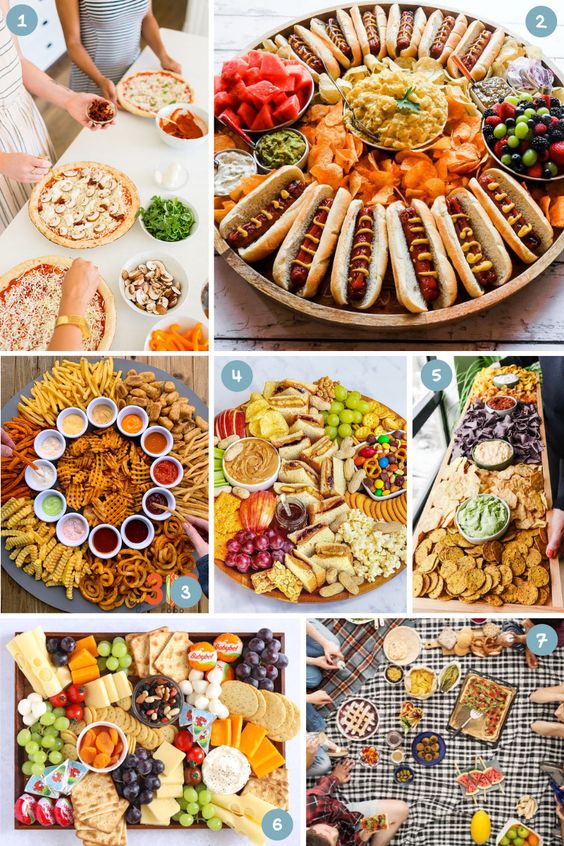 Planning the perfect menu for a 9-year-old's birthday party can be fun and exciting. Whether you're going for a themed party or a classic approach, the food and drink options are endless. Here are some ideas to help you create a memorable and enjoyable food experience for your young guests.
A pizza party is always a hit among kids, providing a great balance of flavor and hands-on fun. Allow the kids to create their custom pizzas by offering a variety of toppings and sauces. This interactive activity not only keeps them entertained but also allows them to enjoy a meal catered to their taste.
For dessert, consider hosting an ice cream party. Set up a self-serve ice cream bar complete with an assortment of flavors and toppings such as chocolate chips, sprinkles, gummy bears, and whipped cream. The children will enjoy creating their ice cream masterpieces while indulging in a sweet treat.
Incorporating a unique drink into your party can also add a special touch. For instance, a blue milk drink can be served as a refreshing beverage. To make this, simply blend milk or a milk substitute with a dash of blue food coloring or natural coloring derived from blueberries. This cool and colorful drink will certainly make a statement and add excitement to the party atmosphere.
To sum up, providing a variety of food and drink options tailored to the preferences of 9-year-olds is the key to a successful party. Keep the menu simple yet interactive, allowing the children to partake in the food creation process. With a well-planned menu featuring the likes of pizza, ice cream, and a unique beverage, the birthday party will be a hit among young guests and stand out as a fun and memorable event.
Party Extras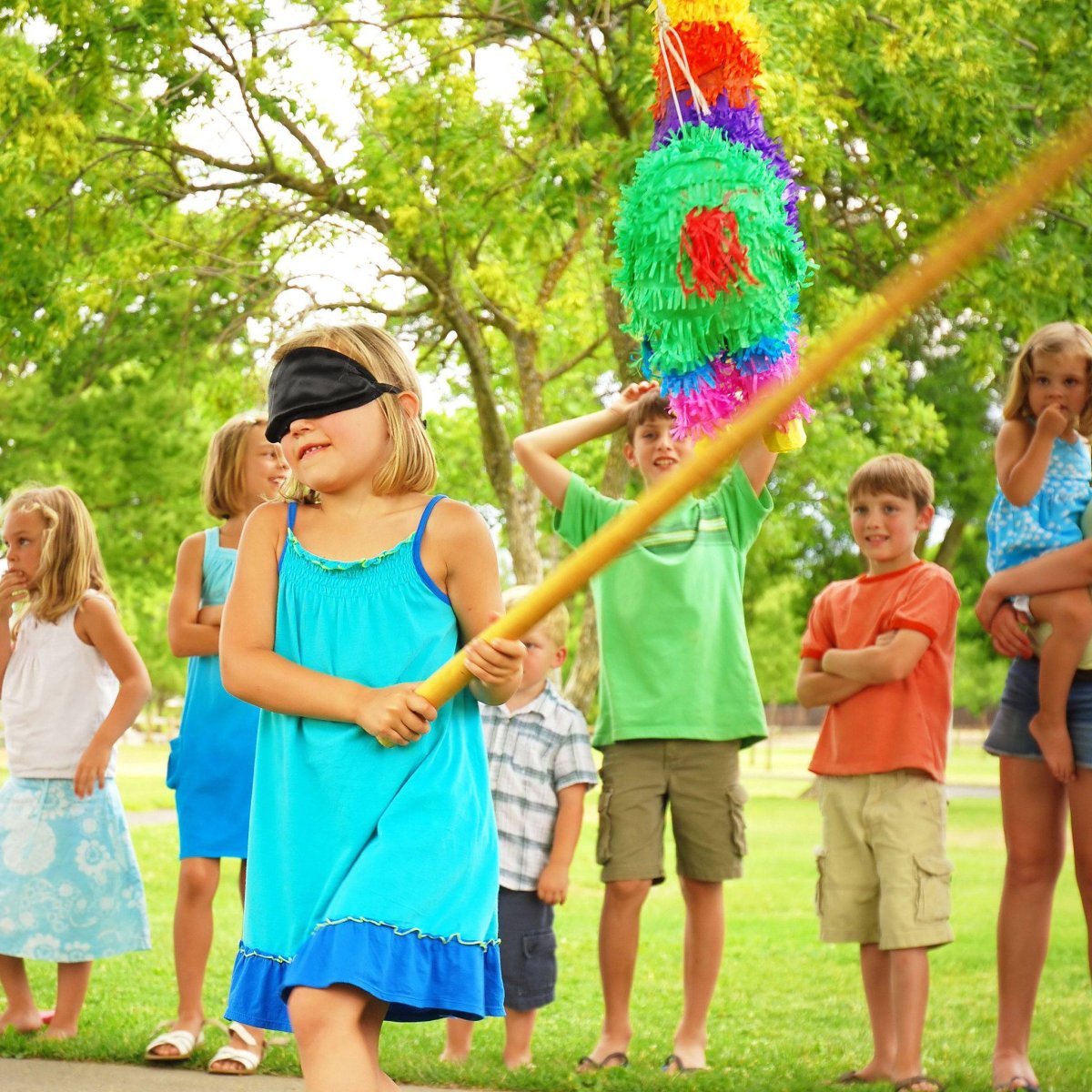 When planning a 9-year-old birthday party, it's important to consider some additional activities and features to enhance the overall experience. These party extras can make the celebration even more exciting and memorable for both the birthday child and their guests.
A photo booth is a fun and interactive addition to any party. Kids can dress up in costumes, funny hats, and oversized glasses, and then pose for pictures together. The photos will serve as great keepsakes, and can even be sent to the guests as part of thank-you cards after the party.
Another popular party activity is the piñata. Filled with small toys and treats, a piñata provides an exciting challenge for kids as they take turns trying to break it open. Be sure to choose a piñata design that matches the party theme and provides a safe area for children to participate in this activity.
Creative parties, like an art party or a painting party, encourage kids to express their artistic side. Set up stations with various art supplies for drawing, painting, and crafting. You can also hire an art instructor to guide the children through a specific project that they can take home at the end of the party. Make sure to provide aprons or smocks to protect the children's clothing during the creative process.
By incorporating these party extras, your 9-year-old's birthday celebration will become a memorable and enjoyable experience for all attendees. Remember to consider the interests and preferences of the birthday child when planning and selecting these additional activities and features.