Planning a 4th birthday party can be an exciting and memorable experience for both parents and the little one. As children of this age are beginning to develop their own interests and preferences, choosing the right theme and activities is essential to make the big day a success. With a wide range of creative and engaging 4th birthday party ideas available, finding the perfect theme to suit your child's personality and interests has never been easier.
From traditional party games and unique themes to imaginative activities and personalized decorations, there are countless ways to make a 4th birthday party memorable for everyone involved. In this article, we will explore a variety of 4th birthday party ideas that cater to both boys and girls, as well as different interests and hobbies. By considering your child's individual tastes and incorporating these ideas into the celebration, you can ensure that their special day will be one to cherish for years to come.
When it comes to celebrating a child's fourth birthday, it's important to strike a balance between age-appropriate activities and giving them the freedom to explore and have fun. By choosing a party theme and activities that reflect their individuality, you'll not only create a memorable event for the birthday boy or girl but also provide an entertaining and engaging experience for all the guests in attendance.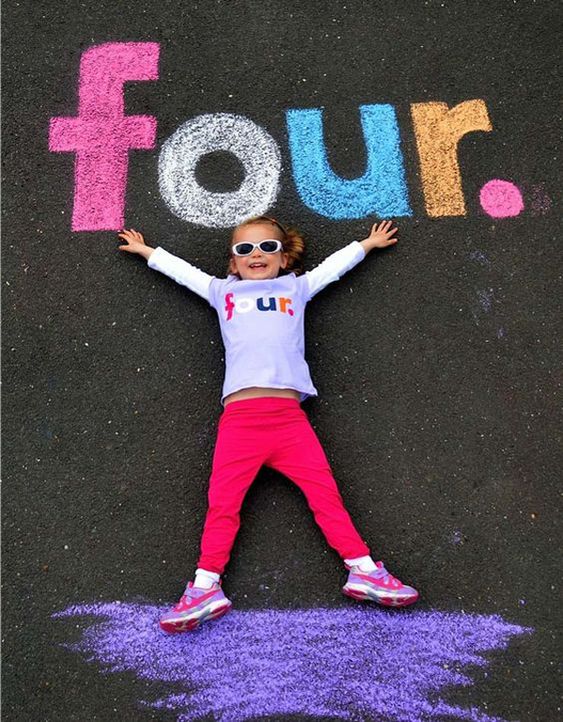 Understanding Your Child's Interests
When planning a 4th birthday party, it is crucial to consider your child's interests and preferences. At this age, preschoolers have usually developed a strong sense of their favorite things, such as specific TV characters, toys, animals, or activities. To create a memorable and enjoyable party experience, begin by observing your child's daily play and interactions.
Children around this age have a vivid imagination and may openly express their likes and dislikes. As a parent, take note of their interests and the types of games they play. Remember, each child is unique and may have a completely different set of favorite things compared to their peers. Listening and engaging in conversations with your little one will provide insights that help narrow down the perfect 4th birthday party theme.
Furthermore, be attentive to your child's hobbies and the things they carry around, such as stuffed animals or favorite toys. Observing which TV shows or movies they enjoy can also give you ideas for party themes. For example, if your child loves superheroes, a superhero-themed party may be an excellent choice. On the other hand, a child with a love for animals might be delighted by a zoo or farm-themed party.
In the planning process, consider involving your child when making decisions. This could include selecting party decorations, activities, and desserts that align with their interests. Including your preschooler in the decision-making process will ensure a birthday celebration that genuinely reflects their personality.
With a clear understanding of your child's interests and preferences, you can create a memorable 4th birthday party that they, and their friends, will truly enjoy. Keeping these factors in mind while planning the celebration will contribute to a successful and fun event that leaves lasting impressions on your child and their guests.
Theme Ideas for a 4th Birthday Party
Dinosaur Party Ideas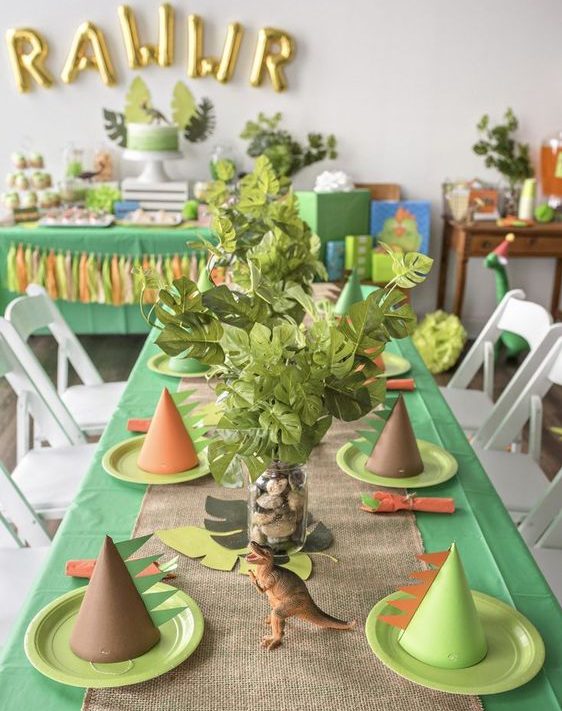 Throw an exciting dinosaur party by decorating with plastic dinosaurs, green streamers, and plants to create a prehistoric atmosphere. You can have dinosaur-themed games, such as a dinosaur egg hunt and dinosaur costumes for the kids.
Frozen Party Ideas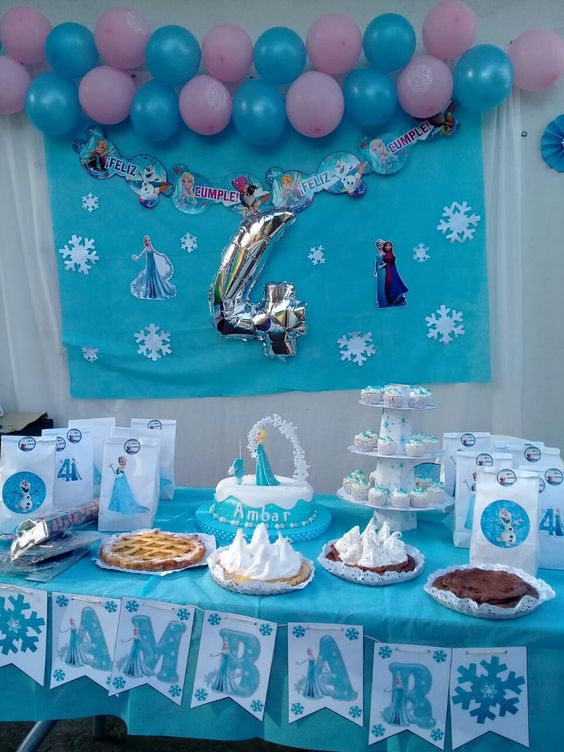 Create a magical frozen-themed birthday by incorporating elements from the popular movie. Decorate with snowflakes, ice sculptures, and images of Frozen characters. Play the movie's hit songs and plan games based on the movie's story.
Outer Space Party Ideas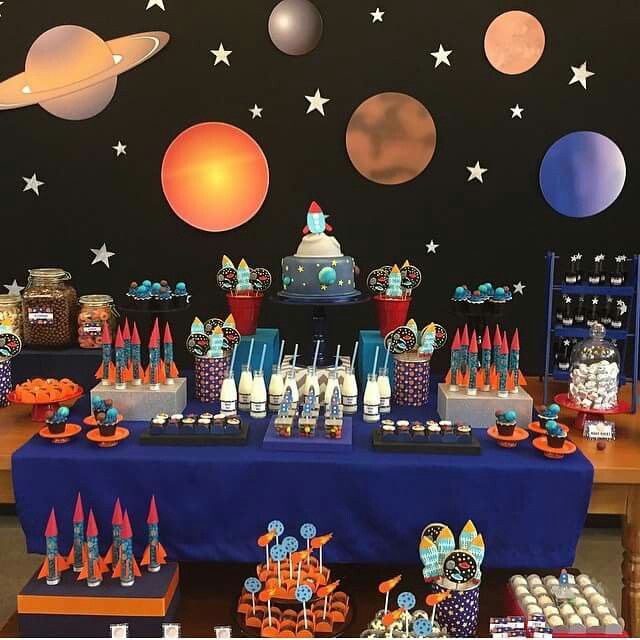 An outer space party can be both fun and educational. Decorate with planets, stars, and galaxy prints. Play a game of solar system bingo, space ship temporary tattoos, and make galaxy slime. Serve star and moon-shaped cookies, using star and moon cookie-cutters.
Toy Story Party Ideas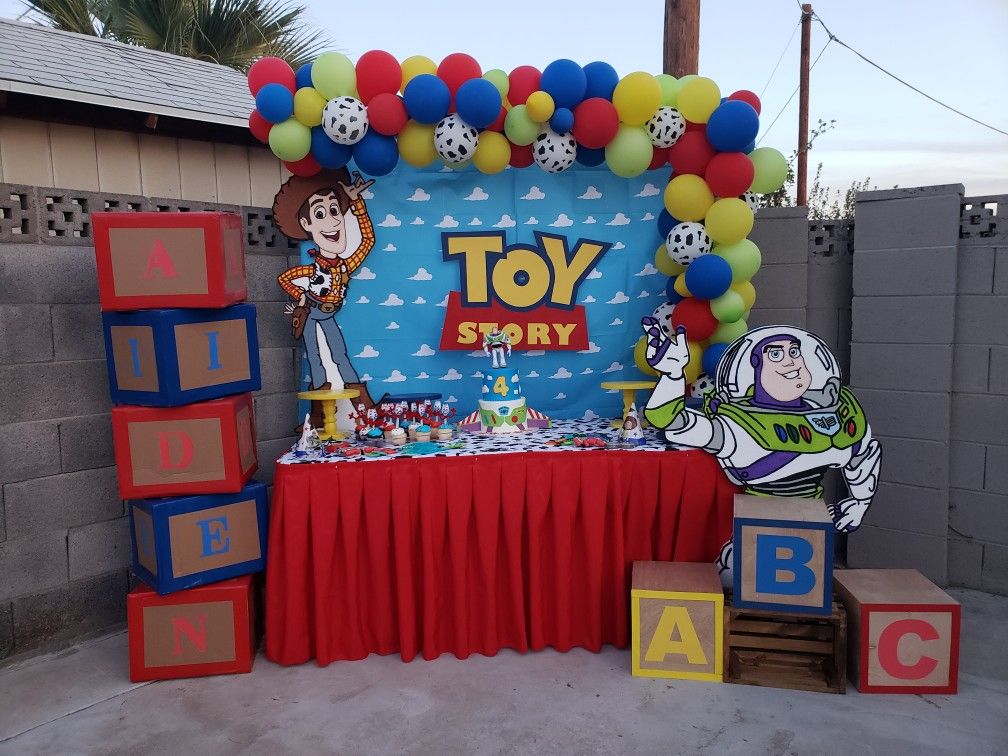 Celebrate a Toy Story-themed birthday by decorating with the characters from the beloved movie series. Plan games and activities that involve teamwork just like in the movies, such as a relay race or group puzzle-solving.
Soccer Party Ideas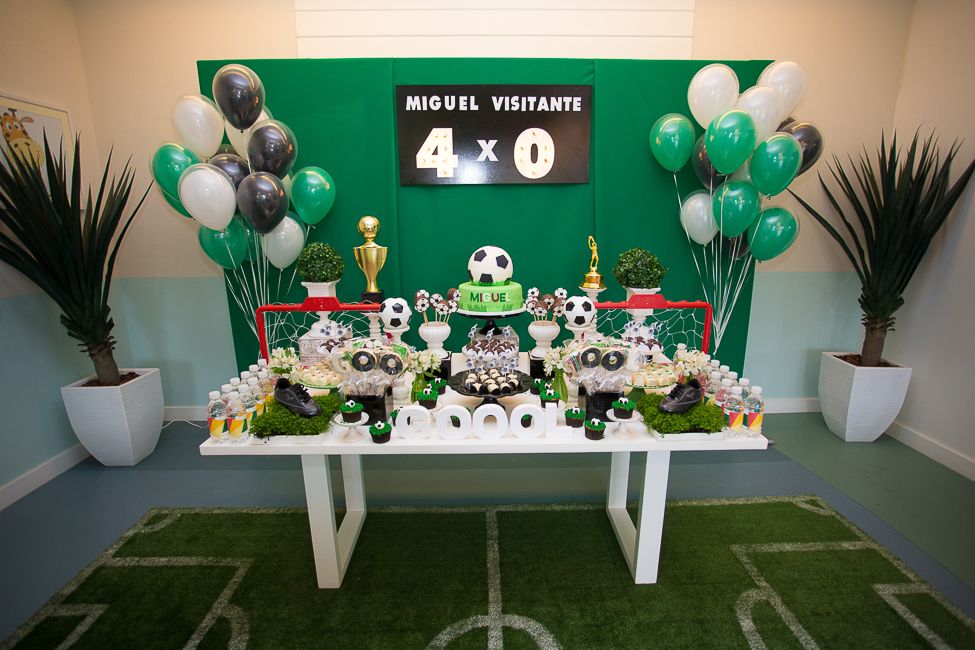 For sports enthusiasts, a soccer party can be the ideal theme. Set up a small soccer field, provide soccer balls, and have a mini-tournament for the guests. Serve snacks in soccer ball-shaped dishes and adorn the venue with soccer-themed decorations.
Adventure and Safari Party Ideas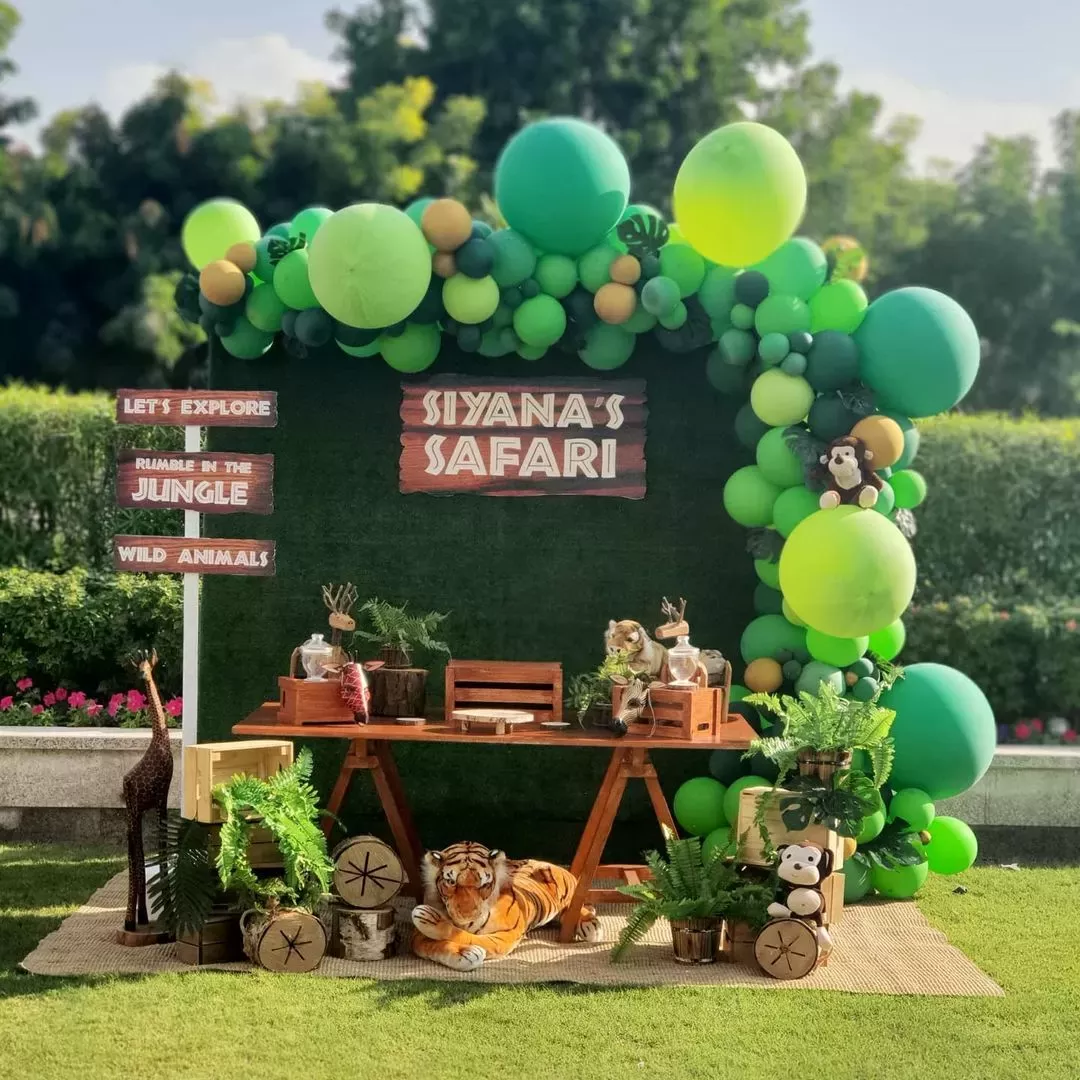 Create an adventurous jungle or safari-themed party by transforming the venue into a wild habitat. Incorporate animal prints, faux foliage, and jungle-themed games like animal scavenger hunts or a pin the tail on the animal activity.
Beach and Mermaid Party Ideas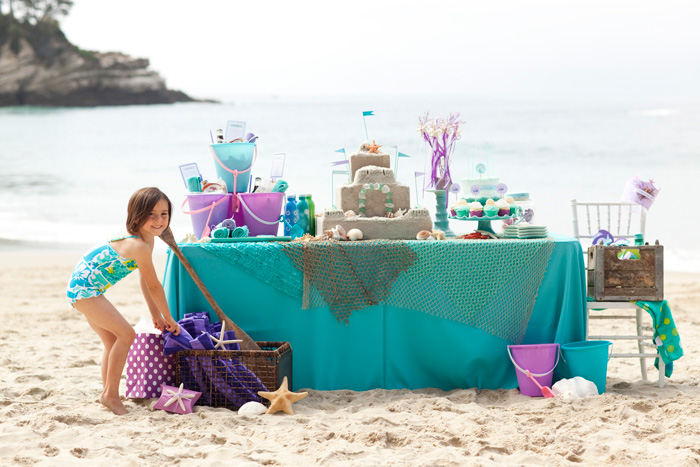 A beach or mermaid party can be perfect for a summer birthday. Decorate with seashells, sand, and beach toys. Plan a sandcastle-building contest and fun water-related activities. You can also add a mermaid twist by including mermaid decorations and costumes.
Tea Party and Princess Party Ideas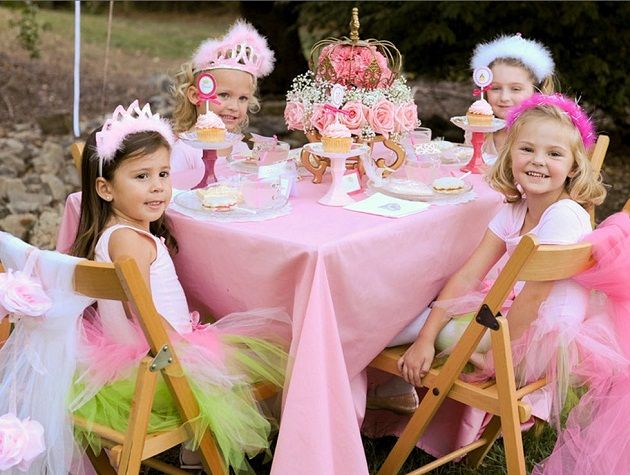 For a more refined celebration, opt for a tea party or a princess-themed birthday. Set up a beautiful tea station, serve finger sandwiches, and use elegant tableware. For a princess twist, include tiaras, wands, and princess costumes.
Art Party Ideas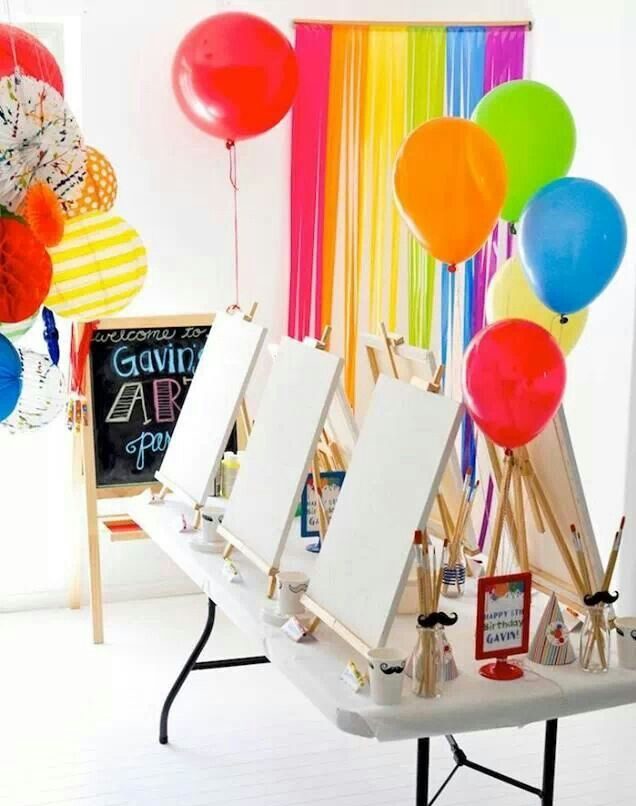 An art party is a great way to encourage creativity and fun. Set up an art station with paint, brushes, easels, and various arts and crafts materials. Organize a canvas painting session or pottery-making activity where each guest can create a unique masterpiece.
Costume and Mask Party Ideas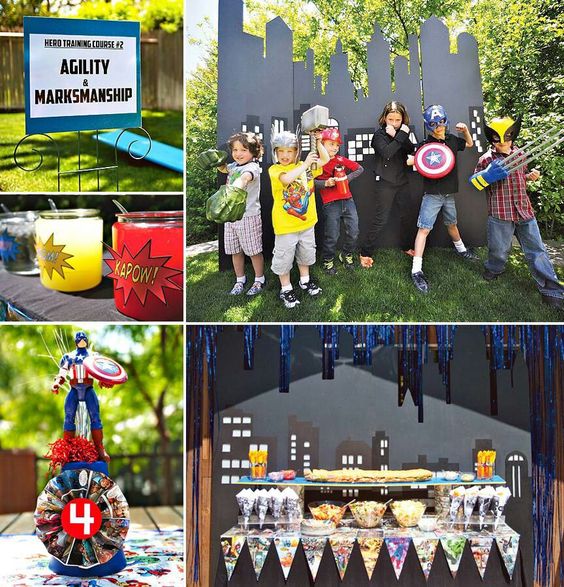 A costume or mask party allows children to express themselves and enter a world of imagination. Provide different costumes and masks for the guests to choose from or encourage them to come dressed in their favorite outfits. Host a mini fashion show or play games that incorporate their costumes.
Unicorn Party Ideas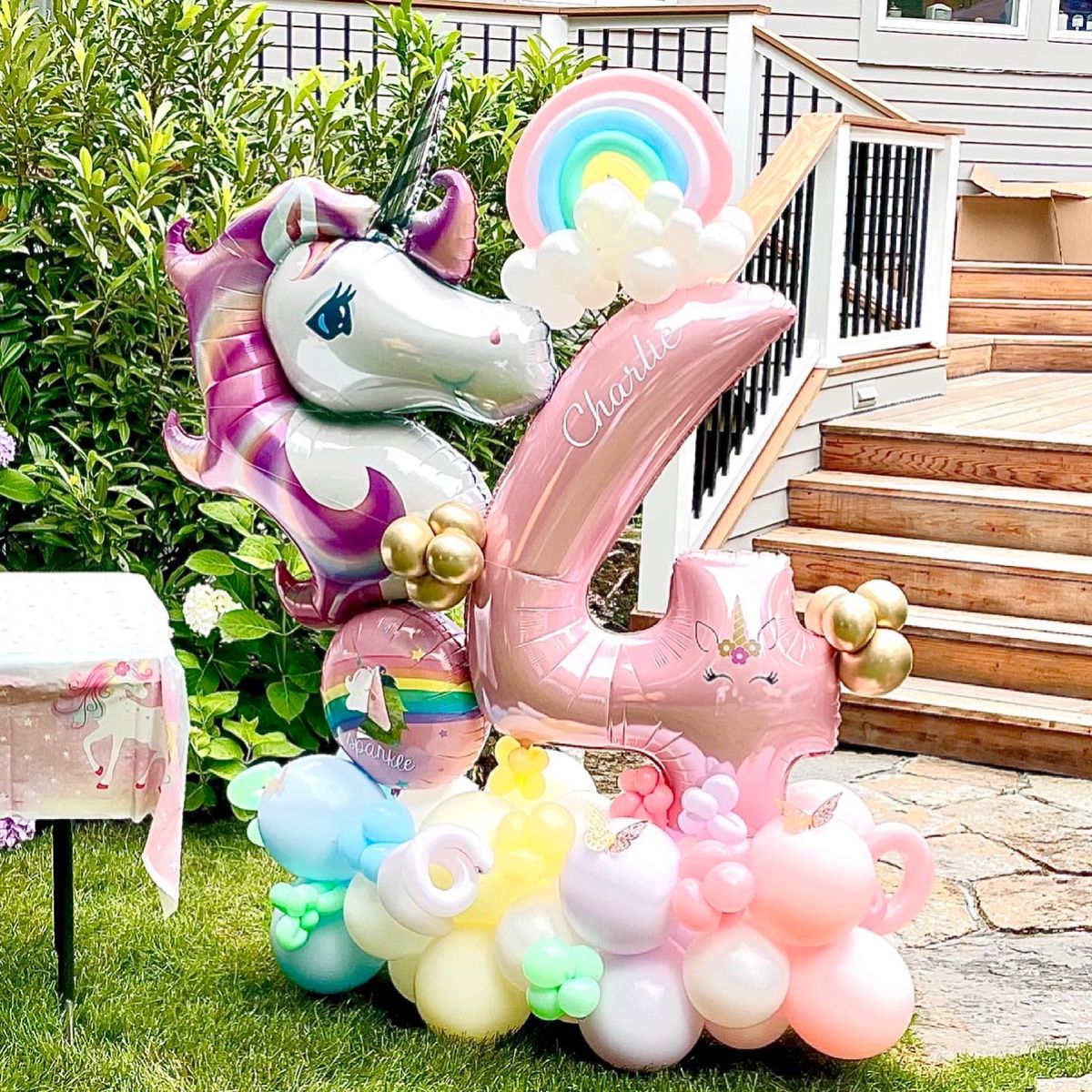 For a magical celebration, choose a unicorn party theme. Decorate with pastel colors, unicorn images, and glitter. Play pin the tail on the unicorn and serve unicorn-shaped cookies, cakes, and beverages.
Pirate Party Ideas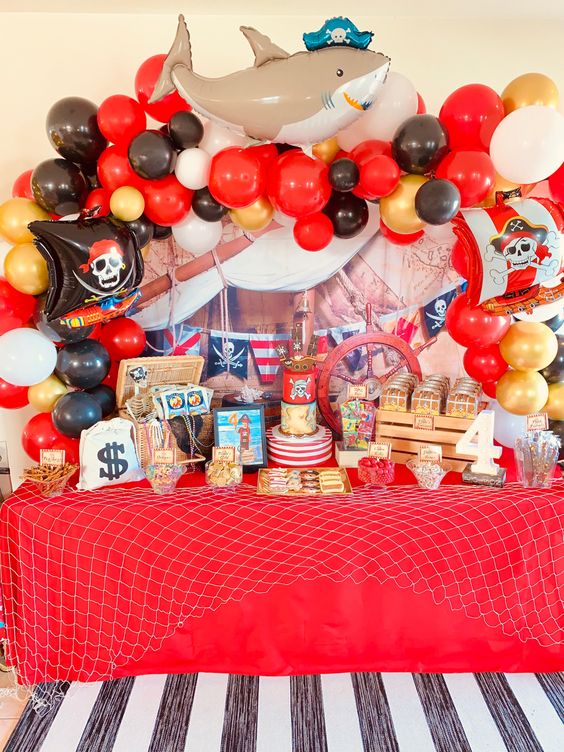 Embrace adventure with a pirate-themed birthday party. Decorate with treasure chests, pirate flags, and a makeshift ship. Play games like treasure hunts or pirate-themed obstacle courses. Encourage guests to dress as pirates or provide pirate accessories like hats, eye patches, and bandanas.
Sports Themed Ideas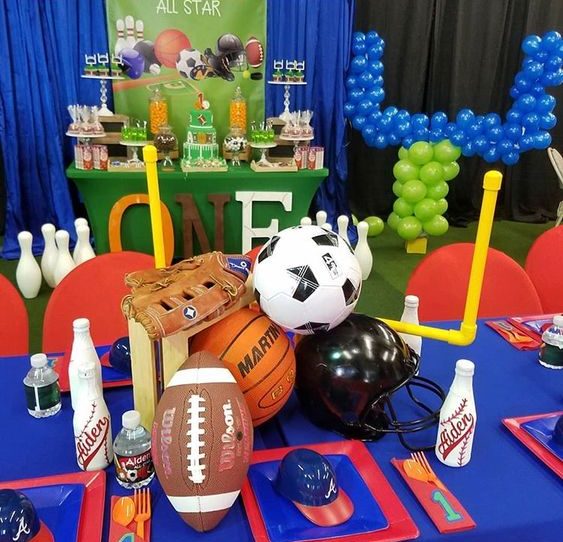 A sports-themed party is a great option for active kids. Prioritize activities that involve sports, like basketball, baseball, or tennis. You can organize mini-games, races, or even hula-hooping competitions.
Car-themed Ideas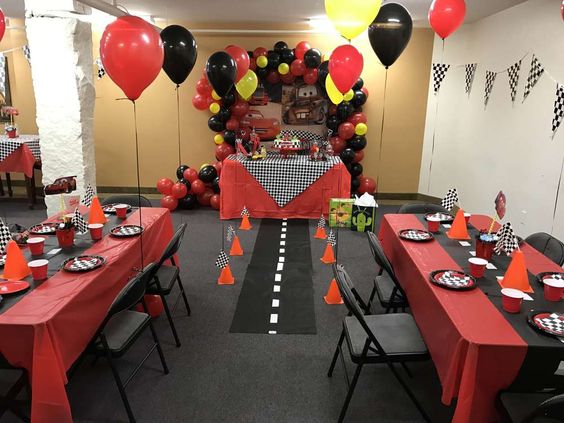 For little automobile enthusiasts, plan a car-themed party. Include toy cars, racetracks, and car-shaped party favors. Decorate with checkered flags, traffic signs, and license plates. Race car-themed games and activities will surely be a hit.
Moana, Stars and Luau Party Ideas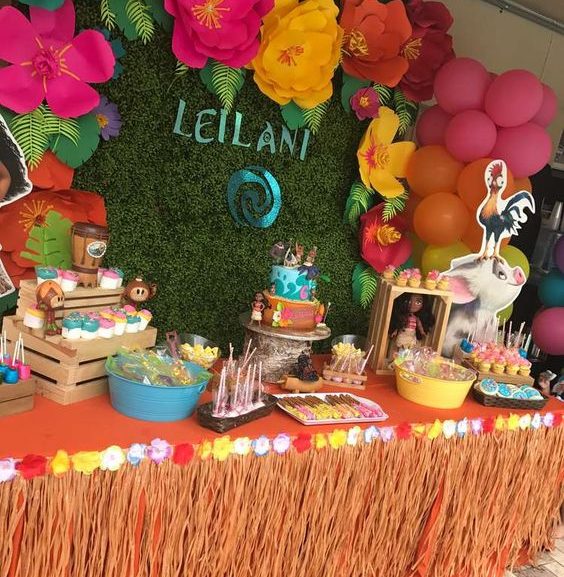 Transport guests to a tropical paradise with Moana, stars, or luau-themed parties. Adorn the venue with tropical flowers, tiki torches, and Hawaiian leis. Organize a hula dance contest, limbo competitions, or create a Moana-inspired treasure hunt.
Food Ideas for Kid's Party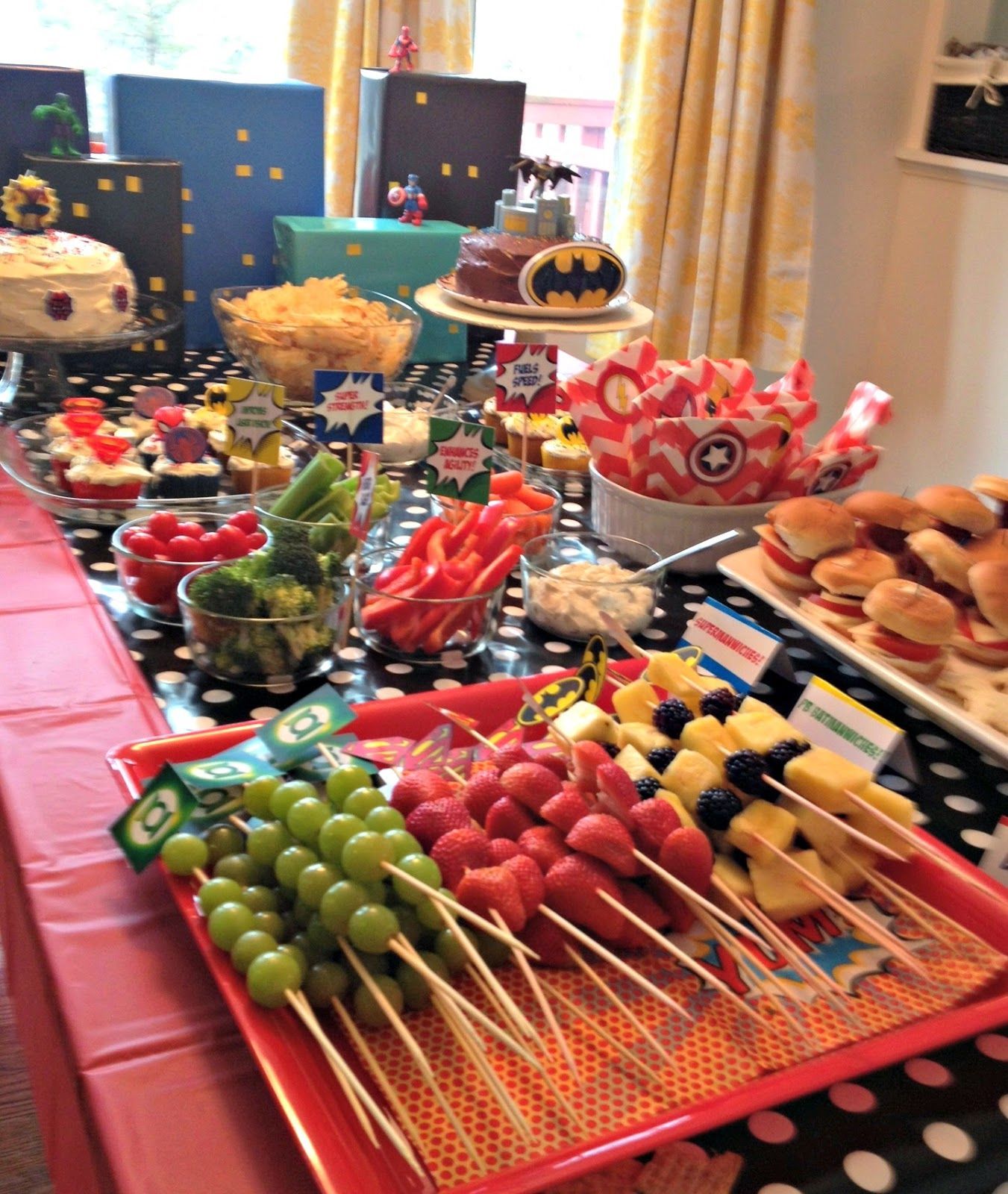 A 4th birthday party is a special occasion for both the child and the parents. To make the event memorable, the party food needs to be both tasty and appealing to young guests. Here are some fun and delicious food ideas that will surely please the little ones.
One popular option for a kid's party is a pizza party. Create a DIY pizza station where children can choose their favorite toppings, such as cheese, pepperoni, and veggies. You could also prepare pizza rolls or mini pizzas in advance to save time during the event.
In addition to savory treats, consider offering a variety of candies for children to enjoy. Create a colorful candy buffet with bowls of different sweets like gummy bears, chocolate-covered pretzels, and fruit-flavored lollipops. This can also double as a fun party favor for guests to take home.
Another fun idea is to have finger foods such as chicken skewers or mini sliders, which are perfect for little hands. You can also serve veggie sticks with dips, and cheese and crackers for a healthy snacking option.
Of course, a birthday party wouldn't be complete without a birthday cake. For a creative twist, try a cupcake tower decorated with colorful frosting and candles. This will allow the birthday child to blow out their candles while also making it easy for guests to enjoy their own individual treats.
As for drinks, provide a variety of kid-friendly options such as fruit punch, flavored water, or a DIY smoothie bar. This will keep the little ones hydrated and satisfied throughout the celebration.
By incorporating these food ideas into your kid's party, you will create a delightful, tasty, and fun-filled experience for everybody involved.
Fun Game Ideas
Scavenger and Treasure Hunt
One exciting activity for a 4th birthday party is organizing a scavenger hunt or treasure hunt. These party games encourage kids to explore their surroundings and work together to find hidden items or clues. Scavenger hunts can be as simple as a list of objects children need to find, while treasure hunts involve following clues to uncover a hidden prize. Both games can be easily adapted to match the theme of the party and the interests of the birthday child.
Ring Toss and Bean Bag Toss
Classic games like ring toss and bean bag toss are popular birthday ideas that can be easily incorporated into a 4-year-old's party. They help children develop their coordination and aim, while also promoting friendly competition. To create a fun and engaging experience, customize the targets with creative shapes and colors related to the party's theme, such as animals, superheroes, or princesses.
Pin Games
Pin games are another enjoyable activity that can be tailored to match the party's theme. For example, you could organize a game of "pin the tail on the unicorn" or "pin the mask on the astronaut." These games allow kids to use their imagination while working on their spatial awareness. Provide multiple cutouts for the children to choose from to ensure everyone has a chance to participate and enjoy the game.
Outdoor Games
If the party takes place outdoors, there are plenty of outdoor games that can be organized to keep the children entertained. Traditional games like duck-duck-goose, freeze tag, or relay races offer endless fun and encourage physical activity. You can also set up obstacle courses that challenge kids to balance, crawl, or jump. Regardless of the chosen game, make sure to adapt the rules and the level of difficulty to suit the age group and interests of the party guests.
Party Decorations Ideas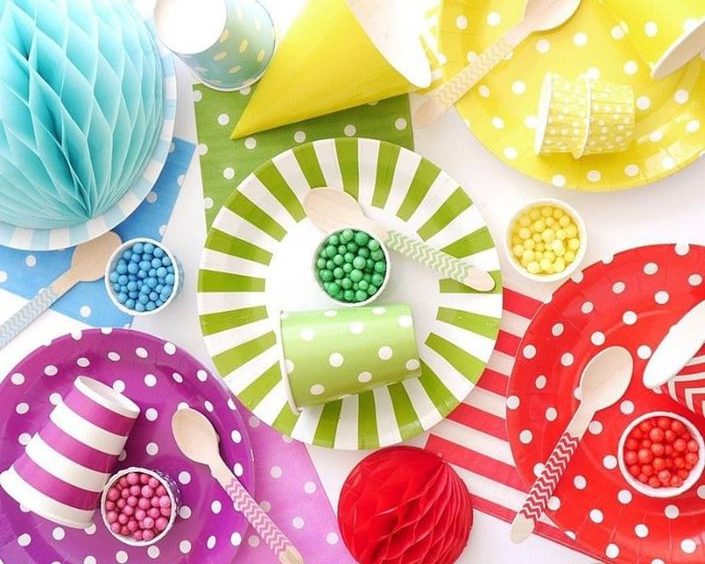 When planning a 4th birthday party, decorations play a crucial role in creating a festive and memorable atmosphere. Here are some creative and easy ideas to help you set the scene for an unforgettable celebration.
Start with colorful streamers, which are a classic go-to choice for birthday parties. You can choose colors that match the party's theme or opt for a colorful assortment to make the space vibrant and fun. Hang the streamers across the ceiling, cascade them down the walls, and even twist them together to create unique patterns. Don't be afraid to experiment with various designs to achieve the desired look.
Balloons also add a lively touch to any party decor. Incorporate a mix of solid-colored and printed balloons, which can be found in various shapes and sizes. If you have a specific theme, search for themed foil balloons that fit the party concept. For instance, if your little one adores superheroes, superhero-shaped balloons would be a perfect addition. To make the room even more eye-catching, consider creating balloon bouquets and positioning them around the party area.
A creative way to bring the outdoors in is by using dirt in your decoration planning. For example, if you're hosting a construction-themed party, you can set up a miniature construction site with toy trucks, cones, and small piles of dirt on a plastic table cover. This creative setup can serve as a centerpiece or a fun play area for the little guests. Remember to place the dirt strategically and securely to prevent accidental spills.
Lastly, don't forget about the small details that tie everything together. Use themed tableware, banners, and centerpieces to create a cohesive look. Personalized items, such as custom birthday signs and party hats, can also add a special touch and make the birthday child feel extra special.
Remember to be confident and knowledgeable when planning your decor and stick to a neutral and clear tone. With these tips, your child's 4th birthday party decorations are sure to delight guests and create lasting memories.
Creating a Festive Atmosphere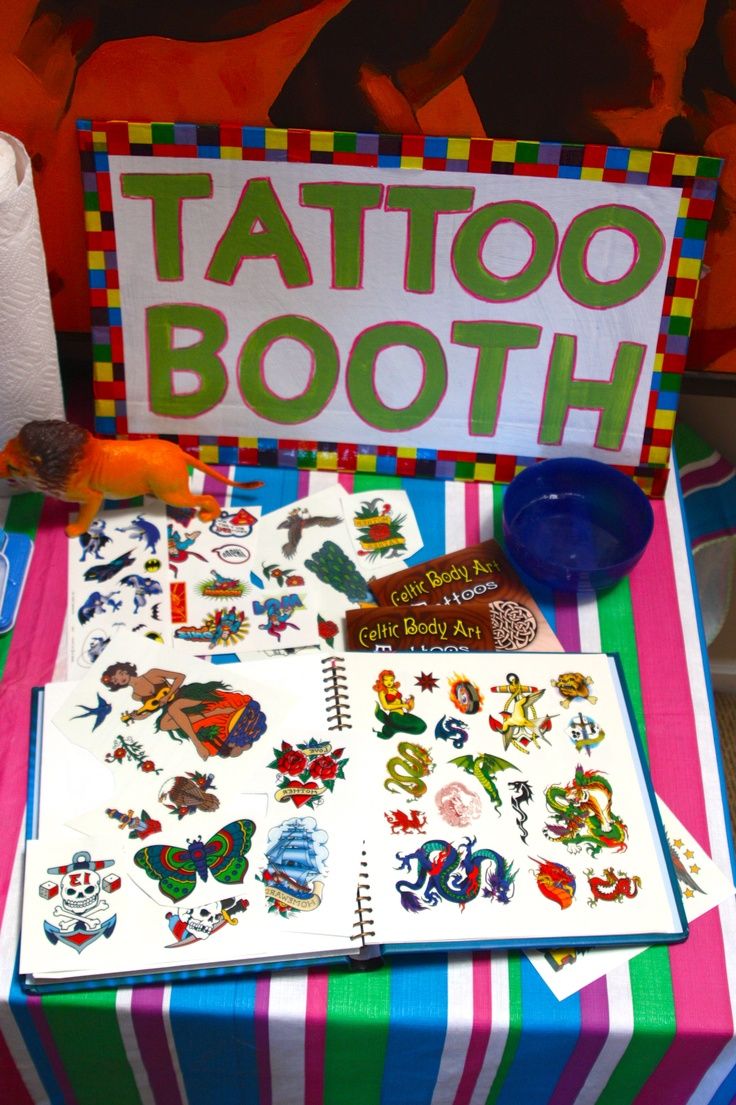 Face Painting and Temporary Tattoos
Adding face painting and temporary tattoos to your 4th birthday party brings an element of creativity and excitement. Hire a professional face painter or set up a DIY station with paints and brushes. Opt for fun and age-appropriate designs like animals, flowers, or even space ship temporary tattoos. This activity allows children to express themselves and enjoy a fun transformation.
Dress-Up and Costume Corner
A dress-up station with various costumes brings out the imaginative side of children at a 4th birthday party. Provide a selection of costumes, ranging from superheroes to princesses, as well as accessories like feather boas and hats. Encourage the little guests to try on different outfits and play make-believe with their friends, enhancing the festive atmosphere.
Photo Booth Setup
Capture the memorable moments of the 4th birthday party with a creative photo booth setup. Choose a fun backdrop, such as a colorful pattern or specific theme, and provide props for the children to pose with. The photo booth not only entertains guests but also serves as a keepsake for both the birthday child and their friends.
Setting up a Bounce House
A bounce house is a great addition to any 4th birthday party, providing endless entertainment for the energetic little ones. Ensure the bounce house is age-appropriate in size and safety features, and keep an eye on the children while they jump and play. The bounce house adds excitement and physical activity to the event, making it a memorable and enjoyable day for everyone.
By incorporating these activities into your 4th birthday party, you create a festive atmosphere that encourages creativity, imagination, and fun. The children will cherish the memories they create at this special celebration.
Fun Favor Ideas for Kids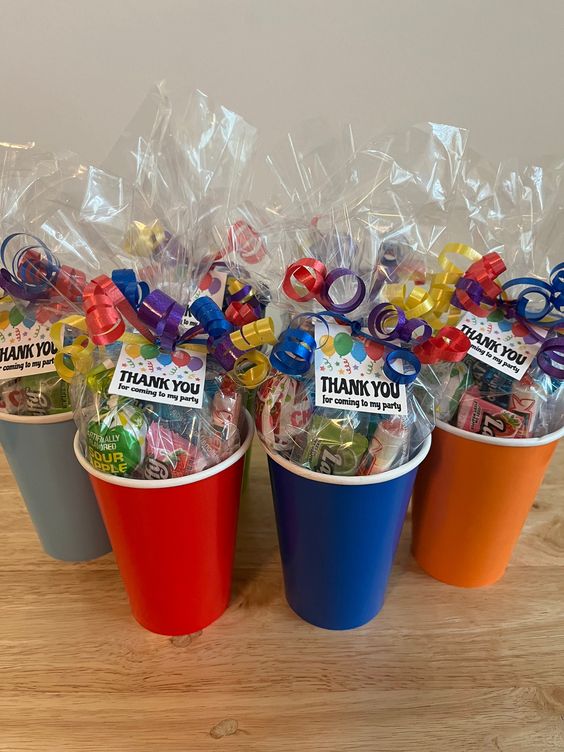 When planning a 4th birthday party, it's essential to choose engaging and memorable party favors for the little guests. Here are some delightful ideas that incorporate popular items like stickers, masks, candy, and costumes.
The first idea to consider is personalized stickers. These can be easily customized with the birthday child's name or the party theme. Choose from various shapes, sizes, and designs to match your party's theme. Sticker sheets are also an attractive option as they provide multiple stickers for the kids to enjoy.
Masks are another exciting party favor choice. You can opt for superhero masks, animal masks, or even masks that match the party theme. Providing masks not only enhances the festive atmosphere but also encourages imaginative play among the children. Ensure the masks are comfortable and made of safe materials for the little ones to wear.
Candy is always a popular choice when it comes to party favors. You can create candy bags filled with a variety of sweets, such as gummies, lollipops, and chocolates. To make it even more fun, opt for theme-related treats like watermelon-flavored fruit candies for a summertime celebration.
Including small toys in your party favors is a brilliant idea too. Crayola Sidewalk Chalk is a practical and fun gift, especially for outdoor celebrations. Little action figures, puzzles, or coloring books are other excellent options.
Lastly, do not forget about costumes! If the party has a specific theme, consider providing costume accessories such as pirate hats, princess tiaras, or fairy wings. This addition will not only make the kids more excited but also serve as a wonderful keepsake from the special day.
Remember that the key to successful party favors is to keep them engaging, entertaining, and in line with the party theme. By considering the interests of the birthday child and their guests, you'll ensure the party favors leave a lasting impression on everyone involved.
Planning and Preparation
When organizing a 4th birthday party, it's essential to begin with a solid plan. The key to a successful celebration lies in proper preparation, ensuring a memorable day for the little one and guests. As a starting point, consider creating a checklist that covers all aspects of the event, from choosing the theme to selecting the venue.
One great idea to make the party unique is to select a theme based on your child's interests. This could be a Four-Ever Sweet party, a Tutti Four-utti party, or a Camping party. By incorporating the child's favorite characters, colors, or activities, you'll create an atmosphere that feels genuinely customized and enjoyable for them.
With the theme chosen, it's time to work on invitations. Be sure to include essential details such as the date, time, location, and RSVP information. Sending out invitations at least four weeks in advance gives guests ample time to plan their attendance and purchase gifts as necessary.
Next, focus on designing the party space. Decorations should align with the chosen theme, creating a harmonious and visually appealing ambiance. Consider including items such as banners, tablecloths, wall decorations, and balloons. Don't forget about party favors, which will serve as a delightful reminder of the special day for guests.
In planning the perfect fourth birthday party, entertainment is crucial. Young children have boundless energy and various attention spans, so having engaging activities on hand is a must. Depending on the theme, consider including games, arts and crafts, or even hiring a professional entertainer such as a magician, face painter, or balloon artist.
Finally, every birthday party needs delicious food and, of course, a cake. Keep the menu simple and child-friendly with options that appeal to most children's taste buds. As for the cake, ensure it complements the party's theme, whether in terms of design, colors, or flavor.
By following these comprehensive planning and preparation steps, parents and guardians can create a fantastic and memorable 4th birthday party for their little one.