Imagine a birthday party where children and adults alike can jump, flip, and soar through the air while celebrating that special day. Sky Zone offers endless entertainment and excitement, catering to people of all ages seeking a unique and thrilling birthday experience. From trampoline parks to foam pits, Sky Zone provides a safe and fun environment for an unforgettable birthday bash.
Sky Zone birthday parties are expertly planned and managed, alleviating the pressure on parents to organize every little detail. The experienced staff ensures that everything runs smoothly, from set-up to clean-up, allowing parents to relish the moments and create lasting memories with their children.
Customizable packages are available to suit diverse budgets and preferences, including an array of exciting attractions such as dodgeball, basketball, and obstacle courses. Effortlessly combine fun and fitness, making the special day not only memorable but also active and engaging for all participants.
Understanding Sky Zone Birthday Parties
Sky Zone is an indoor trampoline park that offers unique and exciting birthday party experiences for children and adults alike. These birthday parties are designed to provide a fun, safe, and memorable experience for everyone involved. They allow guests to enjoy various activities such as jumping on trampolines, engaging in dodgeball games, and attempting the challenging obstacle courses.
One of the key features of Sky Zone birthday parties is the customizable party packages. These packages typically include a designated party room, a dedicated party host, and a set amount of jump time for guests. Party planners can choose from a range of add-ons such as food and beverage options, goodie bags, and personalized invitations, all designed to cater to the specific needs and preferences of the guests.
Another aspect that sets Sky Zone birthday parties apart from traditional birthday events is the safety measures in place. All jumpers are required to wear special Sky Zone grip socks, which are designed to prevent slipping on trampoline surfaces. Additionally, the staff members at Sky Zone are highly trained to supervise and guide jumpers, ensuring that everyone has a safe and enjoyable experience.
Some highlights of Sky Zone birthday parties include:
Wide variety of trampoline park attractions
Customizable party packages
Dedicated party host and private party room
Food and beverage options
Safe and supervised jumping environment
In conclusion, Sky Zone birthday parties offer an exciting and memorable way to celebrate a special occasion. With their customizable packages, extensive trampoline park attractions, and commitment to safety, they provide a unique and enjoyable experience for guests of all ages.
Party Packages and Pricing
Sky Zone offers a variety of party packages to suit different preferences and budgets. The packages are designed to provide an enjoyable and stress-free experience for both the guests and the birthday child.
The Basic Party Package is an affordable option for those on a tight budget. This package includes jump time, a reserved party area, and a party host to assist with organizing the event. Prices may vary depending on the size of the group, so it is crucial to inquire about specifics.
For those seeking a more comprehensive offer, the Deluxe Party Package is an excellent choice. This package encompasses everything from the Basic Party Package and adds extras, like pizza and drinks. Prices for the Deluxe Package may vary, so contacting your local Sky Zone for an exact quote is advised.
The Premium Party Package takes the party experience up a notch. This package covers all the perks of the Deluxe Party Package, with the addition of extra jump time, more food options, and a Sky Zone goodie bag for each guest. Prices for the Premium Package can differ by location, so it's essential to verify the cost before making a decision.
In conclusion, Sky Zone birthday parties offer several packages to cater to different needs and budgets. These packages provide a fun and engaging experience for children while ensuring a stress-free event for the party organizers. To learn more about the specific details of each package and pricing, contact your local Sky Zone facility.
Party Hosts and Schedules
Sky Zone birthday parties are designed to be stress-free and enjoyable for both the children and their parents. The dedicated party hosts are there to ensure that everything runs smoothly from start to finish. They are well-trained professionals who are confident and knowledgeable about the various activities available at the park.
The hours of operation during the month of June typically remain similar to the rest of the year. However, it's best to consult the specific Sky Zone location's website to confirm the accurate timings. Most locations operate from late morning to late evening, with extended hours on weekends, offering flexibility in scheduling the birthday parties.
Parents can choose from a range of time slots for their child's special day. Each party will be assigned a party host who will be responsible for greeting the guests, helping them with check-in, facilitating the activities throughout the park, and ensuring a memorable birthday experience.
In order to make the most of the party, it is recommended to book the event in advance. This allows ample time for the party host to plan and make necessary arrangements. Parents can also discuss any customizations and special requests, such as food preferences or specific activities, with the host prior to the event.
In conclusion, Sky Zone birthday parties provide an engaging and entertaining experience for children of all ages. The proficient party hosts, combined with flexible schedules during June and other months, make it a great choice for parents looking to celebrate their child's special day in a fun and unique way.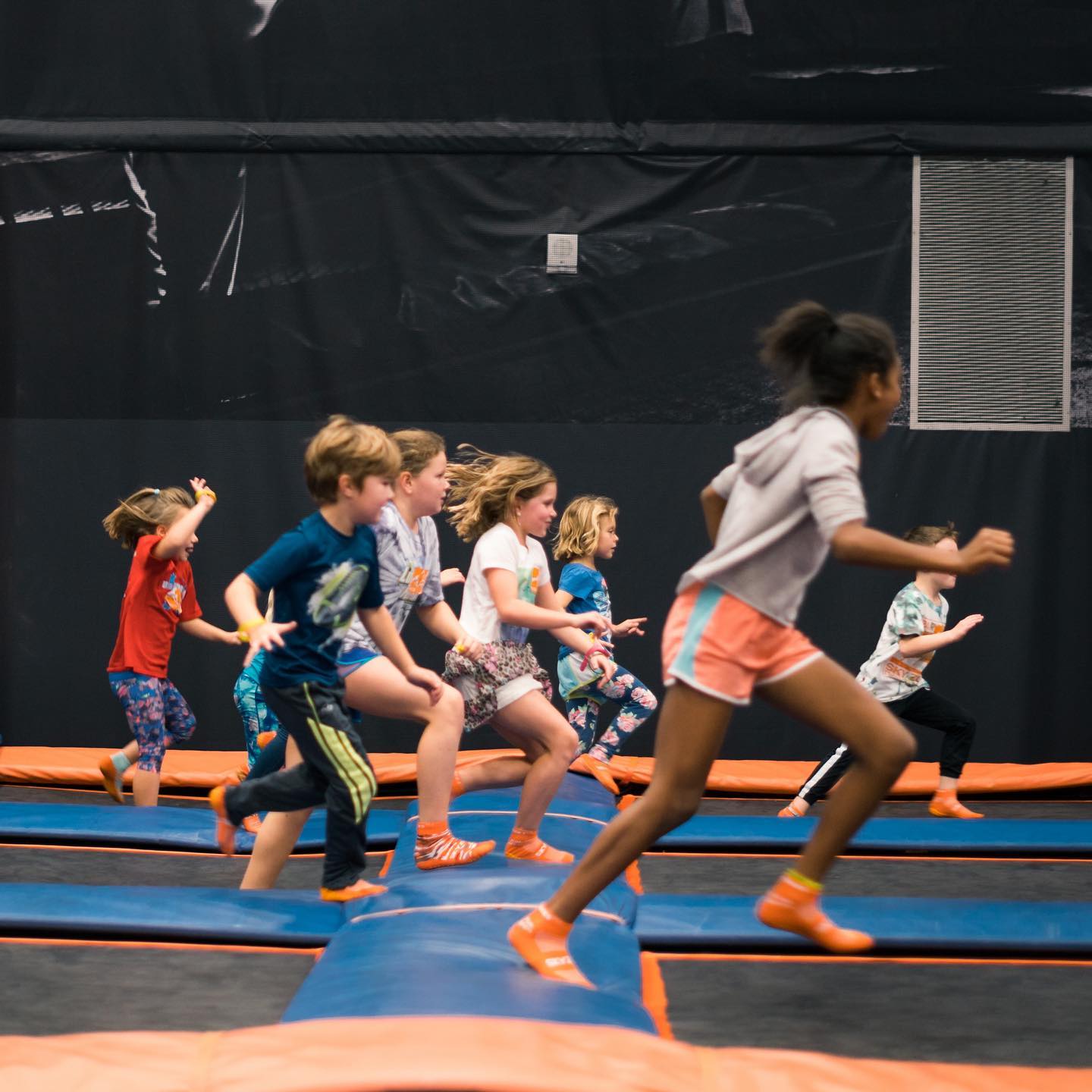 Available Activities
At Sky Zone birthday parties, guests can experience a variety of exciting activities, ensuring a fun and memorable celebration. One popular activity is jumping, which allows partygoers to bounce on the vast trampoline surfaces, boosting their adrenaline levels while getting some exercise.
Dodgeball is another crowd favorite, offering a thrilling twist on the classic playground game. Participants can dodge, jump, and throw soft balls at opponents, all while honing their agility and teamwork skills. This high-energy activity adds a competitive element to the party experience.
For those seeking a more challenging activity, the warrior course provides a unique test of strength, agility, and perseverance. This obstacle course features a series of physical challenges that require strategy and determination to complete. Guests can traverse balance beams, scale walls, and maneuver through suspended rings as they compete against themselves or others.
With these engaging activities and more, Sky Zone birthday parties offer an interactive experience that appeals to a wide range of ages and interests.
Special Events and Offers
Sky Zone birthday parties are not just about trampolining and games; they also come with attractive special events and offers to make your celebration one of a kind. From exclusive discounts to seasonal promotions, Sky Zone ensures that guests get the best value for their money.
For instance, during Memorial Day weekend, Sky Zone hosts themed events where kids and adults alike can enjoy a day of patriotic jumps and activities. These events often come with discounted rates, making them accessible to a wide range of budgets.
In addition to holiday celebrations, Sky Zone frequently offers coupons and promotional codes for birthday party bookings. Such discounts can be found on their website, social media channels, or through email newsletters. These deals often apply to party packages, add-ons, and catering, providing an opportunity to make your event even more unforgettable while staying budget-friendly.
Finally, Sky Zone acknowledges the importance of accommodating special events like fundraisers and charity functions. By working closely with the event planners, they aim to create memorable and successful experiences for good causes.
In summary, Sky Zone birthday parties are not only fun and exciting but also packed with enticing special events and offers. Keep an eye out for promotions, discounts, and themed events to make your birthday celebration or special occasion truly exceptional.

Additional Services
Sky Zone offers a range of additional services to make birthday parties a memorable experience. One of the key offerings is the party room. These spacious, themed rooms provide a comfortable space for guests to enjoy food, cake, and other party activities.
For those seeking more privacy, Sky Zone also offers private party rooms. These exclusive spaces give the birthday party a personal touch, ensuring your guests can celebrate in an intimate setting. Private party rooms may require an additional fee, but they are well worth the investment.
Jump time is a crucial component of any Sky Zone birthday party. With a variety of trampoline activities available, guests can engage in fun physical activities during their allotted jump time. Typical parties include 60 to 90 minutes of jump time for everyone to enjoy.
Rental options are available for certain party items as well. This may include equipment, such as dodgeballs and basketballs for various trampoline games, as well as party essentials like tableware and decorations. Sky Zone will ensure that all rentals are set up and prepared in advance for a seamless party experience.
As you plan your Sky Zone birthday party, consider these additional services to ensure your event is enjoyable and unforgettable for everyone in attendance.
Food and Drinks Options
At a Sky Zone birthday party, guests will enjoy a variety of food and drink selections to keep them energized during the festivities. Pizza is a popular choice, available with different toppings, including classic cheese. Personalize your party menu by selecting from other mouthwatering options, ensuring a satisfying experience for everyone in attendance.
In addition to pizza, there are numerous options for those with a sweet tooth. Delectable cupcakes and custom-designed cakes can enhance the celebration, while providing a tasty treat for your guests. Sky Zone ensures these desserts are both visually appealing and appetizing.
To quench thirst, a range of drinks are available for party attendees. Sky Zone offers a selection of sodas, juices, and water to ensure everyone can stay hydrated while they have fun.
Below is a brief list of food and drink options usually available at the Sky Zone birthday parties:
Pizza:

Cheese
Pepperoni
Veggie
Meat Lovers

Desserts:
Drinks:
Remember that specific food and drink options might vary between locations. Please contact your nearest Sky Zone for detailed information on their catering offerings. They will be more than happy to accommodate your needs and preferences to provide a memorable birthday experience for all.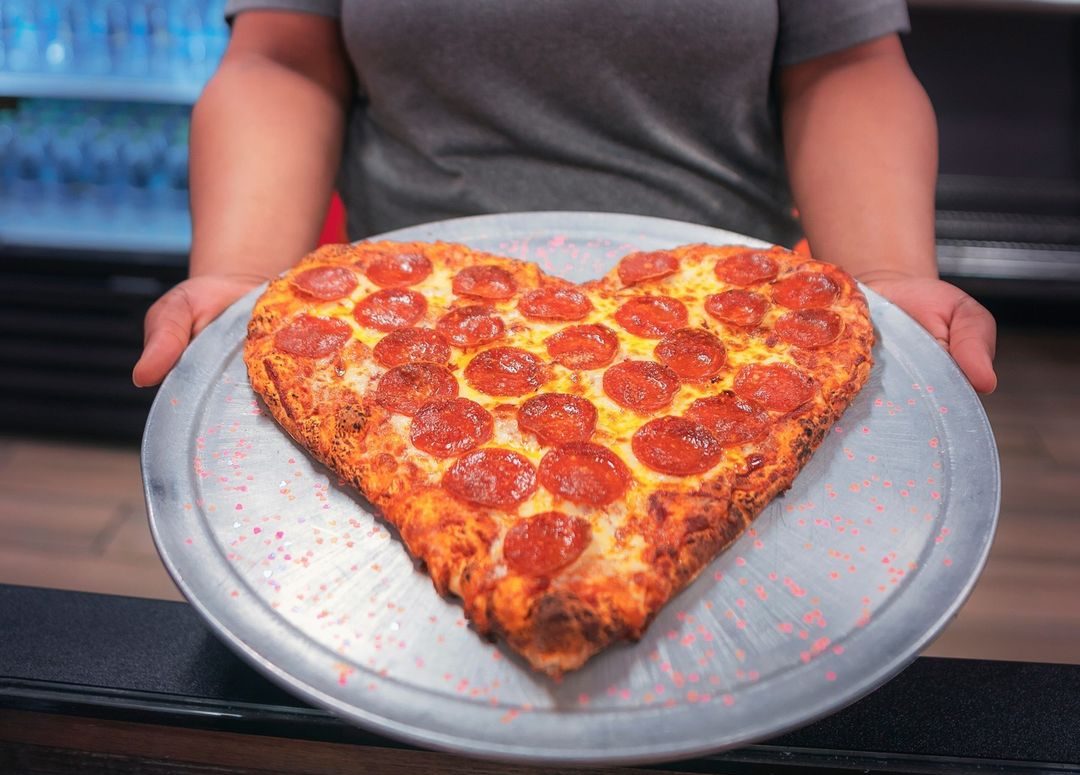 Sky Zone Locations
Sky Zone, a popular destination for birthday parties, offers a variety of locations across the United States, Canada, and beyond. With over 200 locations worldwide, guests can easily find a nearby Sky Zone to enjoy a fun and exciting birthday celebration.
In the United States, Sky Zone has a strong presence in states like Florida (FL) and Missouri, specifically in the St. Louis (STL) area. Families in Florida can choose from numerous locations, with each offering a unique combination of attractions. Similarly, the St. Louis area boasts multiple locations, ensuring that residents have access to all the fun that Sky Zone has to offer.
Canada is also home to an impressive number of Sky Zone locations. From coast to coast, Canadian families can enjoy the high-energy atmosphere and exhilarating activities that have made Sky Zone a fan-favorite for birthday parties. With locations in major cities like Toronto, Vancouver, and Calgary, choosing Sky Zone for a birthday party in Canada is a breeze.
Some features that can be found at various Sky Zone locations include:
Trampoline courts: an expansive space with wall-to-wall trampolines, perfect for practicing flips and jumps
Dodgeball: a classic game with an exciting twist, played on trampolines for added fun
Basketball: SkySlam allows guests to safely dunk by bouncing off trampolines, feeling like a pro
Foam pit: a soft landing area where guests can practice tricks or simply enjoy a relaxing float
No matter which Sky Zone location you choose for your birthday party, you can rest assured that guests will have a thrilling, memorable experience filled with excitement and adventure. With options available across the United States and Canada, there is likely a Sky Zone location nearby, ready to host the ultimate birthday party.
Safety Guidelines and Requirements
At Sky Zone, safety is a top priority for all guests attending birthday parties. To ensure a fun and secure experience, there are specific guidelines and requirements in place.
Before participating in any activities at Sky Zone, everyone, including party attendees and parents, must fill out a waiver. The waiver is available both online and in-person, covering all potential risks and ensuring each participant understands their responsibilities.
For young children attending a Sky Zone birthday party, the minimum age requirement is generally 5 years old. This allows for a safer environment, as younger children may find it challenging to navigate the trampoline park safely. In addition, children under 18 years old must have a waiver signed by a parent or legal guardian to participate.
During the party, it is important to follow these safety guidelines:
Wear appropriate attire: Socks with grippers are mandatory for all jumpers to prevent slipping. Loose or baggy clothing should be avoided, as it can hinder movement or become caught on equipment.
Follow park rules: Each jumper should adhere to the rules posted throughout the park, such as only one person per trampoline and no double bouncing.
No rough play: Jumpers should avoid horseplay and aggressive behavior while enjoying the facilities.
Buddy system: For younger children, it is recommended to have an adult or older sibling accompany them for additional safety precautions.
Sky Zone staff takes guests' safety very seriously, with trained monitors patrolling the park to ensure rules are followed. The facility design and equipment are also inspected and maintained regularly to minimize the risk of accidents.
By following the outlined safety guidelines and requirements, attendees can enjoy a fun, secure, and memorable Sky Zone birthday party.
Contact Information
Sky Zone birthday parties are an exciting and memorable way to celebrate. To make the booking process seamless and enjoyable, they provide multiple avenues to get in touch. Phone support is a popular and readily available option. Customers can call their local Sky Zone's direct line to speak with a helpful party planner who can provide assistance and answer any questions they might have.
In addition to phone support, Sky Zone keeps up with modern technology by offering a QR code option that party organizers can use. Scanning the QR Code, found on Sky Zone's website and promotional material, will lead them directly to the party booking page. This makes accessing the necessary information effortless and convenient.
Moreover, the Sky Zone website features an easy-to-use online contact form. Prospective party organizers can submit their inquiries, and a Sky Zone representative will respond promptly via email or phone, depending on the preference indicated. This option ensures all questions are addressed without the need for immediate conversation.
Sky Zone is committed to providing top-notch customer service and understands the importance of clear communication in planning the perfect birthday party. Whether through phone support, QR code, or online contact form, booking a Sky Zone birthday party is a breeze.
Sky Zone's Policies
Sky Zone is committed to providing a safe and enjoyable environment for birthday parties. They have implemented several policies to ensure a smooth and stress-free event. One of these policies includes a cleaning fee, which is applied to all birthday party reservations. This ensures that the party area is maintained in a hygienic and presentable condition for all guests.
To facilitate a hassle-free party experience, guests are advised to acquaint themselves with Sky Zone's rules and regulations. These policies serve to maintain a pleasant atmosphere for all participants and minimize the risk of accidents. Guests attending Sky Zone birthday parties should:
Adhere to Sky Zone's safety guidelines at all times
Respect the designated party area and avoid inviting unregistered guests
Remember that outside food and beverages are not permitted, with the exception of a birthday cake or cupcakes
Understanding and following these policies will allow for an enjoyable experience for both the birthday child and their guests. Party organizers should communicate these policies to attendees before the event to minimize any misunderstandings during the celebration.
Sky Zone's staff is always available for assistance. If any concerns or questions arise, their knowledgeable team members are prepared to address any issue promptly. This ensures that each birthday party remains enjoyable, memorable, and safe for all involved.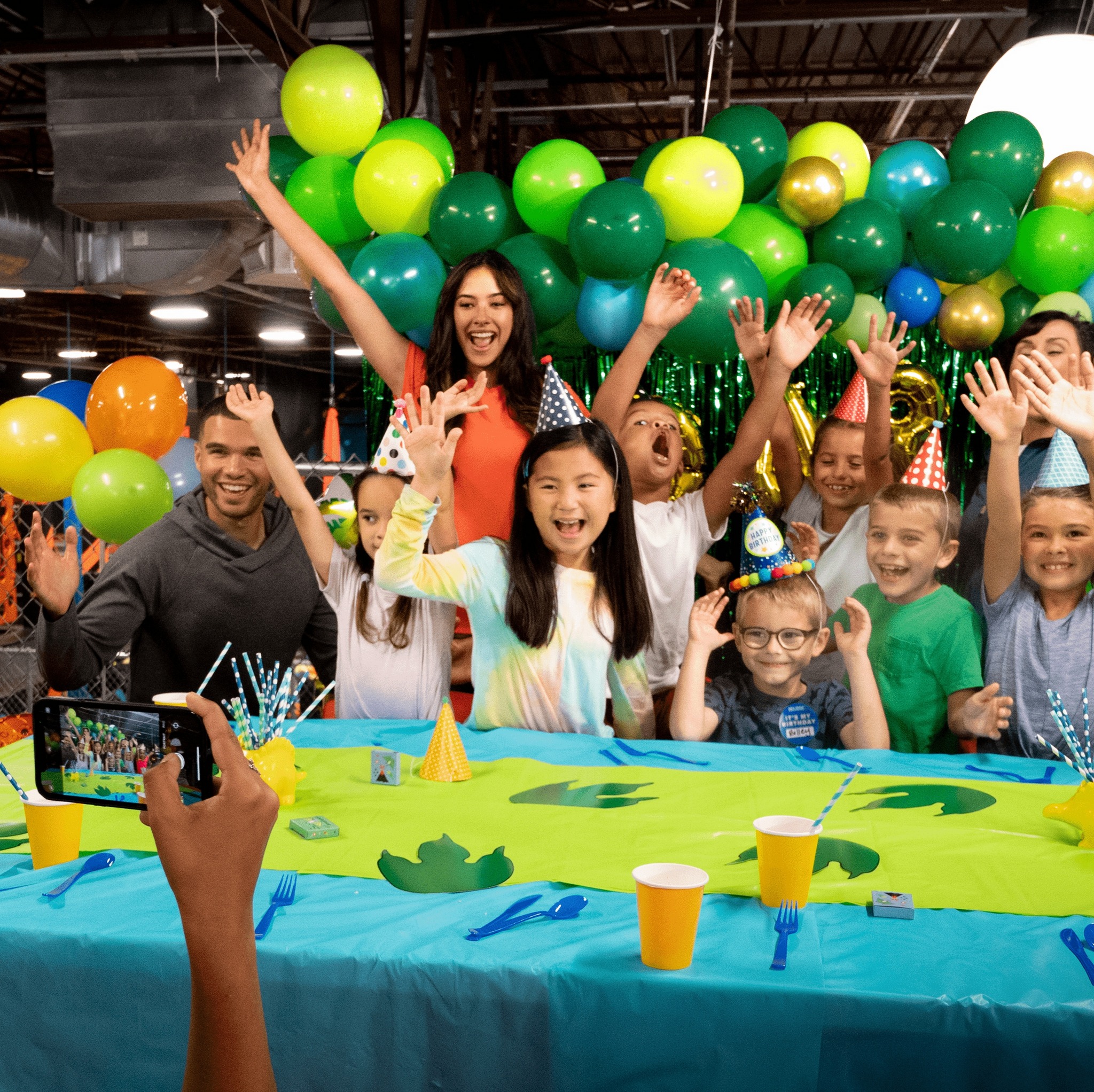 Customer Experiences at Sky Zone
Sky Zone birthday parties are perfect for people of all ages, providing memorable experiences for kids, teens, and adults alike. Friends and family members gather to participate in high-energy activities that guarantee hours of fun.
One of the most popular attractions at Sky Zone is the trampoline dodgeball, allowing teams to compete against each other in thrilling matches. They cater to groups with different skill levels, so everyone can join in the excitement. The team-building aspect of this activity bolsters friendships and creates lasting memories.
Adults often join in with the kids to take part in the unique attractions, such as the foam pit or the sky slam basketball dunking activity. The staff ensures the safety of all guests by maintaining well-organized spaces and supervising the areas.
For parents seeking structured and age-appropriate activities for their children, Sky Zone offers classes to improve balance, strength, and coordination in a supportive and engaging environment. Children can connect with one another and develop new skills, boosting their self-esteem in the process.
Additionally, Sky Zone offers customizable party packages designed for different age groups, ensuring the birthday child and their friends experience age-appropriate fun. These packages include jump time, reserved party rooms, and food options.
In summary, Sky Zone birthday parties cater to friends, adults, kids, teens, classes, teams, and groups, providing a unique blend of attractions and experiences that bring people together for a fun-filled celebration.
The Sky Zone Franchise
Sky Zone, a subsidiary of Sky Zone, LLC, is a popular franchise featuring indoor trampoline parks. The company was founded in 2004, and since then, it has grown to over 210 locations throughout the United States and in other countries worldwide. Sky Zone's signature logo displays a trampoline and a blue, white, and orange color scheme representing the energy and fun that the parks offer.
The main attraction at Sky Zone parks is their vast array of trampolines and related activities. Customers can participate in open jump sessions, fitness classes, and trampoline dodgeball leagues. Additionally, they offer a unique party experience for special occasions, such as birthdays.
One of the main reasons Sky Zone birthday parties are popular is the diverse range of activities provided, making it suitable for various ages and skill levels. Guests can enjoy freestyle jumping, foam pits, basketball dunking, ultimate dodgeball, warrior courses, and virtual reality experiences.
To ensure a top-notch experience, Sky Zone parks focus on a clean, safe, and organized environment. All locations follow safety guidelines, like having trained staff to supervise activities and ensuring that all equipment is well-maintained.
The Sky Zone Franchise also offers comprehensive support for new franchise owners. They provide access to a proven business model, extensive training programs, and ongoing assistance in areas like marketing and operations.
Sky Zone Blog and Updates
Sky Zone, a premier indoor trampoline park, offers unique and exciting birthday party experiences. The Sky Zone Birthday Blog is your one-stop source for the latest updates and news about their amazing parties, special promotions, and seasonal offerings.
During the summer months, Sky Zone hosts Skycamp, a fun-filled day camp for kids to enjoy while school is out. Skycamp provides various age-appropriate activities like trampoline dodgeball, obstacle courses, and even STEM learning opportunities. The Blog and Updates section frequently highlights Skycamp events, allowing parents to learn about the ways in which it provides children a safe and engaging environment during their summer break.
The Sky Zone Birthday Blog also offers expert advice on how to throw an unforgettable birthday party, including tips on customizing the party and optimizing the experience for everyone involved. Posts in this section cover topics like managing guest lists, dietary restrictions, and capturing memories with creative photo ideas.
Additionally, the Blog and Updates section will keep you informed on new attractions and developments at Sky Zone, such as their Virtual Reality Zone and Warrior courses. These updates showcase the continued efforts to enhance the birthday party experience while providing guests with exceptional entertainment and an enjoyable atmosphere.
Remember to regularly visit the Sky Zone Blog and Updates section to stay informed about new offerings, promotions, and tips for throwing the ultimate birthday bash.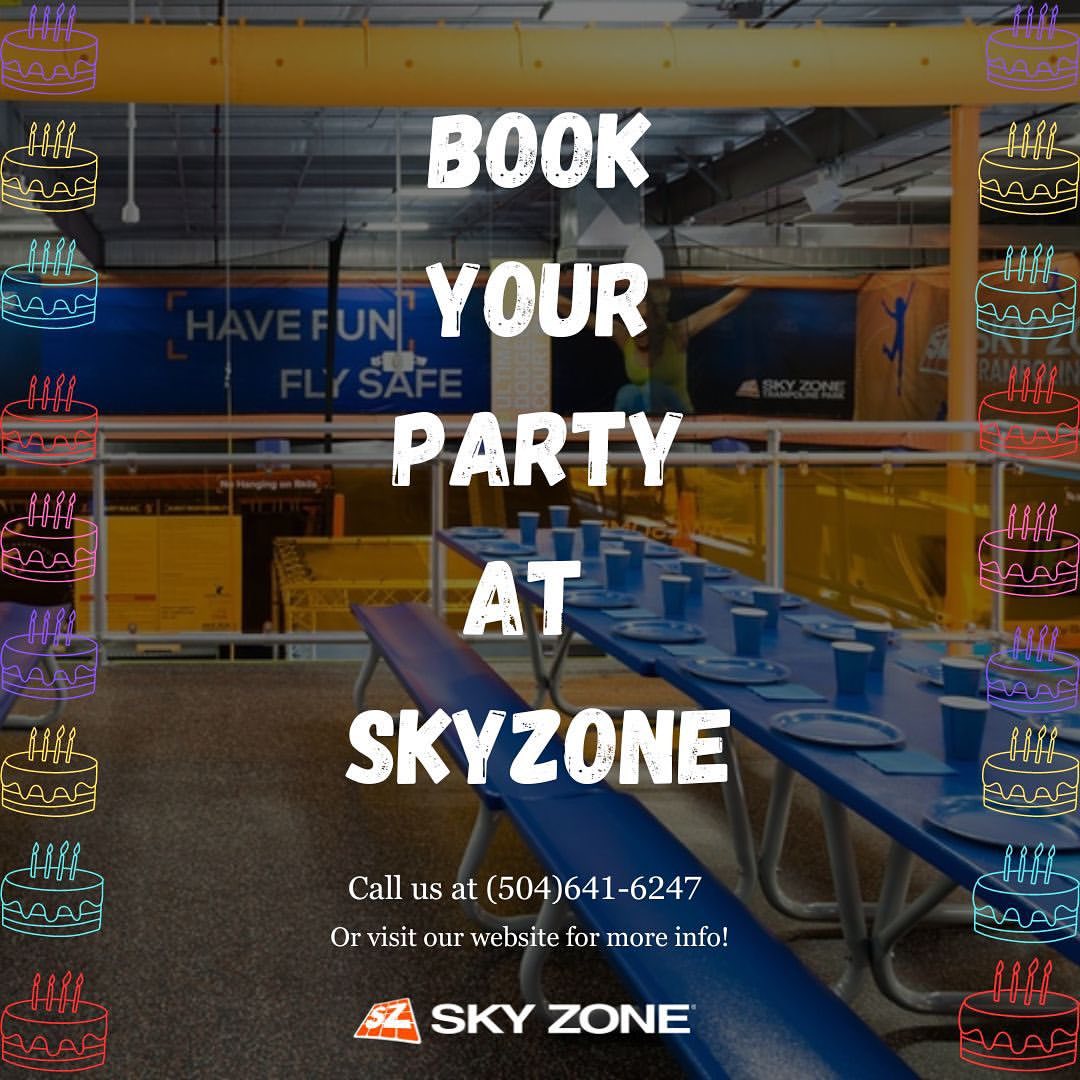 Private Event Booking
Sky Zone offers a unique and exciting option for hosting birthday parties through private event booking. With a variety of activities and customizable options, guests can enjoy a memorable and fun-filled experience.
Booking a private event at Sky Zone ensures exclusive access to the facility and its attractions, creating a tailor-made experience for the birthday celebrant and their guests. This personalized experience allows event organizers to modify the event's duration, capacity, and available attractions based on their requirements.
Some of the available attractions at Sky Zone include:
Trampoline courts
Dodgeball
Foam pit
SkySlam basketball
Ninja warrior courses
Moreover, Sky Zone also offers a range of party packages that cater to different budgets, preferences, and guest capacities. These packages often include party essentials such as:
Private event space
Dedicated party host
Food and beverages
Customizable party invitations
Party favors
To ensure a smooth reservation process, be sure to book your event well in advance. It is recommended to reach out to your local Sky Zone location for specific booking details, as each facility may have its unique policies and availability. Booking early will give you the opportunity to check for available slots, customize your event, and ensure that your desired facility accommodations are secured.
Sky Zone is committed to providing a safe and enjoyable experience for all guests. As part of their safety protocols, guests are required to sign a waiver before participating in any activities. Additionally, Sky Zone staff members are trained to supervise activity areas and enforce safety rules, ensuring guests have a thrilling yet secure experience.
By choosing Sky Zone for private event booking, you can confidently plan a birthday party that is both engaging and memorable for everyone involved.