Celebrating an anniversary is a unique milestone in a couple's life, and throwing a memorable party to share the joy of this occasion with family and friends is a fantastic way to mark the event. Anniversary parties can range from intimate gatherings to grand celebrations, and choosing the right theme and activities plays a crucial role in ensuring that the event leaves a lasting impression on everyone involved.
There are countless ways to plan and execute an anniversary party, catering to different preferences and styles. From renewing wedding vows to incorporating a tribute to the couple's relationship journey, creating a personalized atmosphere will make the event more meaningful. Innovative themes, such as origami decorations for a first-year anniversary, or interactive activities like sharing memories from the couple's timeline, can elevate the party to an even more memorable occasion.
Regardless of the chosen theme or size of the event, meticulous planning is essential for a successful anniversary party. Whether it's selecting a beautiful location, sending out creative invitations, or picking the perfect entertainment, each aspect of planning ensures that the love and affection shared by the couple are genuinely celebrated, providing a cherished experience for all attendees.
Anniversary Party Planning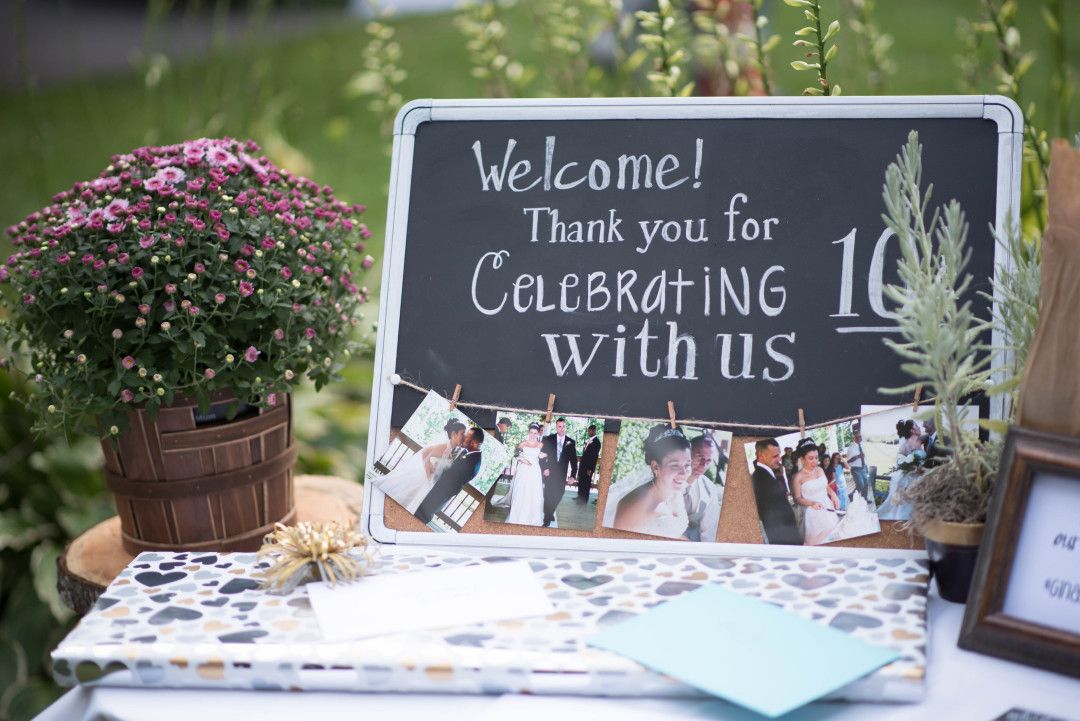 Set a Budget
Before you start planning your wedding anniversary party, it's important to establish a budget. This will help you make informed decisions about the various aspects of the party, such as the location, catering, and guest list. Consider factors like the number of guests you plan to invite, the type of food and drink you'd like to serve, and any additional items like decorations or entertainment.
Choosing the Date
When selecting a date for your anniversary party, consider the couple's availability and significant dates in their lives. The actual wedding anniversary date is an ideal choice, but sometimes it may not be practical due to scheduling conflicts or weekdays. It's also essential to consider the time of day that would be most convenient for the majority of your guests.
Guest List
Creating a guest list is a crucial step in the planning process. Prioritize family members and close friends of the couple. Consider the size of your venue and budget when deciding on the final guest count. Ensure to include RSVP details in the invitations to help keep track of attendees and plan for catering accordingly.
Choosing the Location
Selecting the perfect location for your anniversary party depends on factors like your budget, guest count, and the couple's preferences. Some popular venues include home parties, restaurants, or even themed locations. Outdoor venues, such as parks or gardens, can create a romantic ambiance and are suitable for larger gatherings. Make sure to book the venue well in advance to avoid any scheduling issues.
Catering and Menu
The catering and menu options for your anniversary party should cater to your guests' needs and preferences. Consider offering a variety of dishes, including vegetarian options, to accommodate all dietary requirements. It's essential to contact a caterer early in the planning process to discuss menu options, serving styles, and any additional services they may provide, such as setup or cleanup. Don't forget to factor in appetizers, desserts, and beverages to complete your menu.
Anniversary Party Themes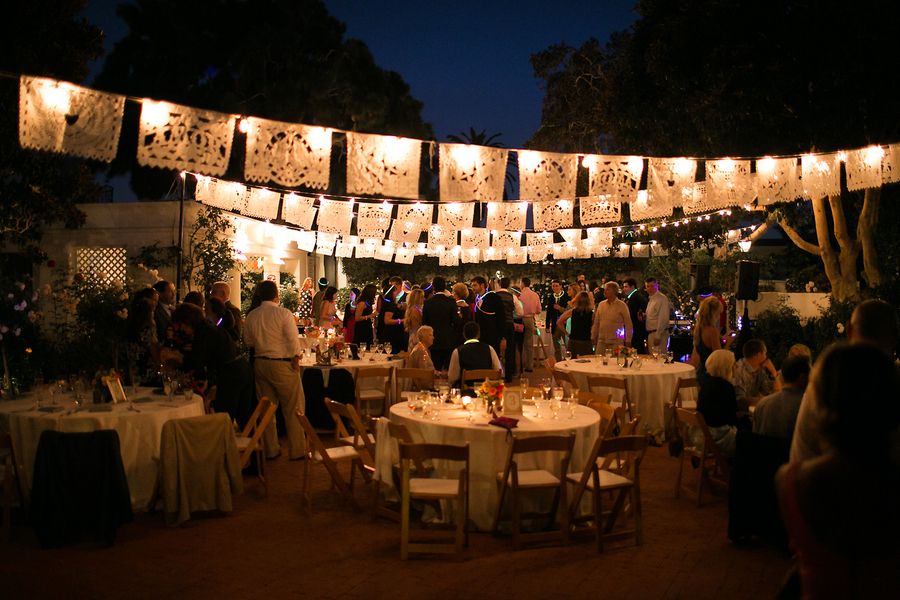 Wedding Anniversary Theme
A wedding anniversary theme can be a delightful way to celebrate and honor the couple's love story. You can choose a theme based on the couple's favorite colors, hobbies, or simply their wedding decorations. Recreating the wedding atmosphere, or updating it to reflect their growth as a couple, can be a heartwarming touch. For a special milestone like a 25th wedding anniversary, consider incorporating silver accents into the decor, which symbolizes the traditional gift for this occasion.
Formal Theme
A formal theme offers elegance and sophistication to an anniversary party. This can be achieved through the choice of venue, elegant decorations, and a dress code for guests. The use of classic colors like black and white or gold can add a touch of opulence to the event. For a more personal touch, customize the decor with monogrammed elements or the couple's favorite flowers. A sit-down dinner, complete with carefully curated dishes and drinks, will complement the formal atmosphere and make the event memorable.
Vow Renewal Theme
A vow renewal theme provides a heartfelt and sentimental option for an anniversary party. This theme allows the couple to reaffirm their love and commitment to each other in front of their loved ones. The ceremony can be as simple or elaborate as the couple desires and can incorporate elements and traditions from their original wedding day. The party that follows the renewal ceremony can include nostalgic touches, like playing the couple's favorite songs from their wedding day, showcasing a photo timeline of their years together, and featuring a renewed wedding cake.
Anniversary Party Decorations
Floral Arrangements and Centerpieces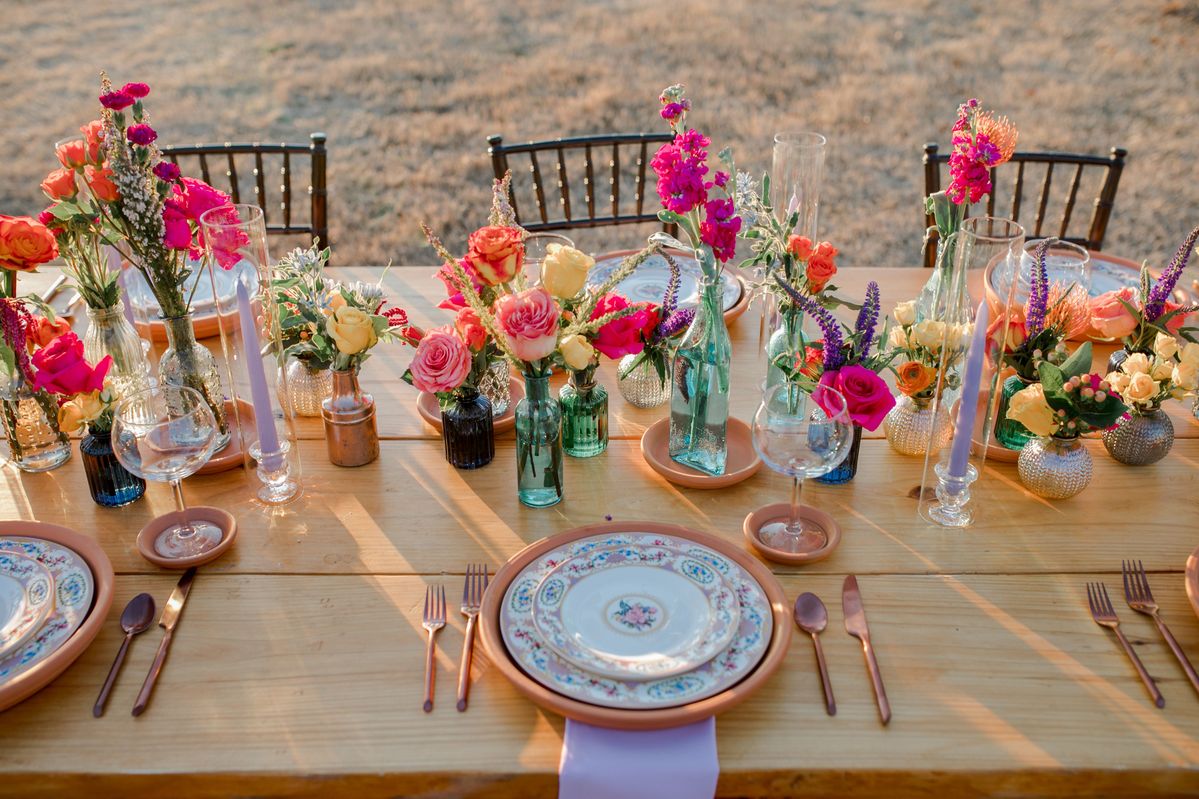 Floral arrangements and centerpieces add elegance and beauty to any anniversary party decor. They come in various shapes, sizes, and styles that can be customized to your party's theme. For a classic and timeless look, use roses or lilies, which symbolize love and devotion. For a more modern and bold look, consider using succulents or exotic flowers.
Add candles and greenery to enhance the natural beauty of the flowers and create a romantic ambiance. You can also incorporate personal touches, such as photos or meaningful mementos, into the centerpieces for a unique and sentimental touch.
Balloons and Paper Lanterns
Balloons and paper lanterns are another popular anniversary party decoration, that can help create a fun and festive atmosphere. With a wide variety of colors and styles available, both balloons and paper lanterns can be tailored to fit your chosen theme. Consider using confetti-filled balloons or elaborate balloon arches to make a statement.
Paper lanterns can add a warm and inviting ambiance to your anniversary party. Hang them from the ceiling or create walkways with them to guide your guests. You can choose from various shapes, sizes, and colors to fit your desired aesthetic.
Garlands and Banners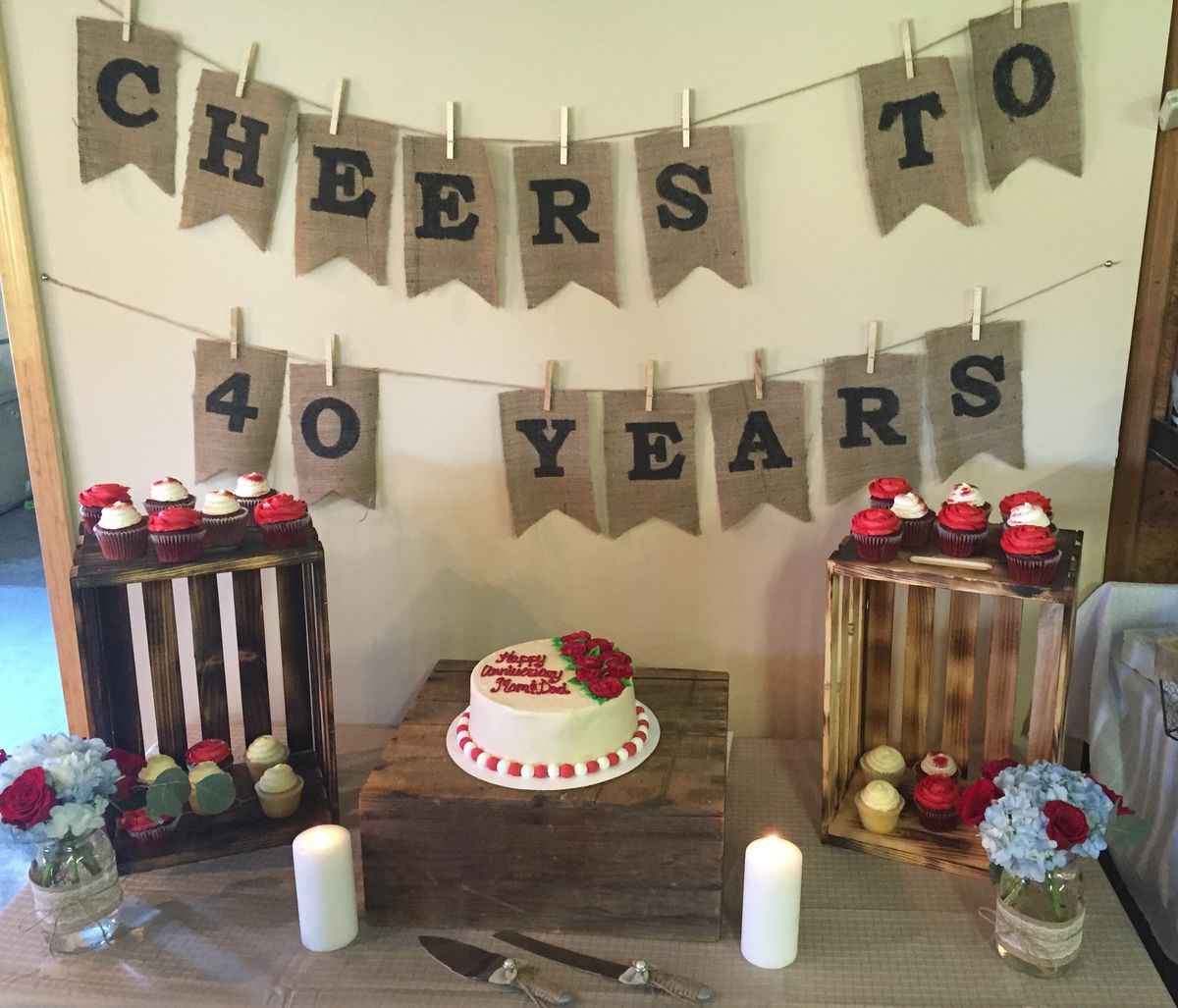 Garlands and banners are an essential part of anniversary party decorations that can easily transform a space and tie a theme together. Depending on your party's theme, you can create garlands using flowers, greenery, paper, or fabric for an elegant look, or DIY them for a more personalized touch.
Banners can be customized with messages such as "Happy Anniversary" or "Celebrating our Love" and can be made using various materials, such as burlap, paper, or even a collection of family photos. To make your banner stand out, add embellishments like glitter or ribbons for a more festive touch.
Incorporating these decoration ideas into your anniversary party will help create a beautiful and memorable ambiance for you and your guests to enjoy.
Invitations and RSVP
Anniversary Party Invitations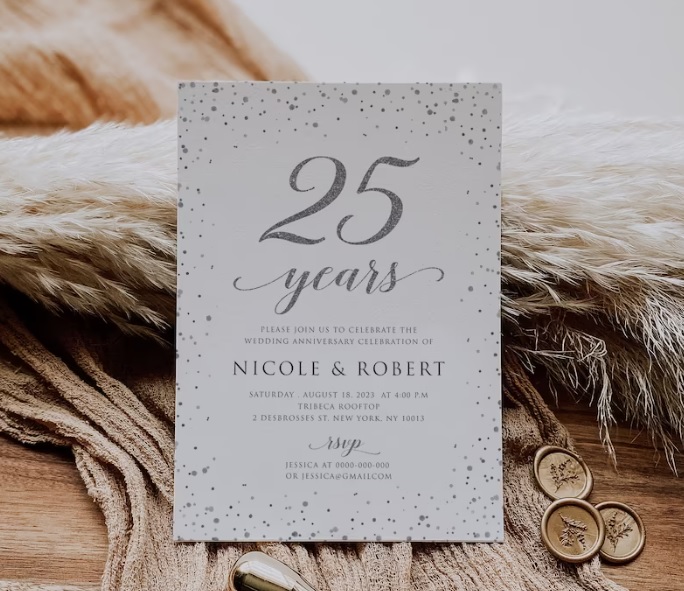 When planning an anniversary party, choosing the right invitations is a crucial step. Invitations set the tone and provide important information about the event. Start by selecting a design that complements the party theme or the couple's personality. Online platforms, like Etsy, offer a wide range of customizable invitation templates for various anniversary milestones.
Ensure to include essential details, such as:
Name of the couple
Date and time of the event
Venue location
Dress code (if applicable)
RSVP contact information
Consider using digital solutions like Paperless Post or Greetings Island for creating and sending invitations instantly, while also keeping track of RSVPs more efficiently.
RSVP
Handling RSVPs properly is vital to ensure a smooth event. Include a clear deadline for guests to submit their responses, usually two to three weeks before the anniversary party. This allows enough time for finalizing the guest count and making necessary arrangements.
Incorporate multiple ways for guests to RSVP, such as:
Providing an RSVP card with pre-addressed envelopes
Offering an email address or phone number for submitting responses
Setting up a dedicated event webpage with a built-in RSVP form
Keeping an organized list of confirmed guests and their dietary preferences will help when coordinating with the caterer or making seating arrangements.
Remember that the tone of voice should be confident, knowledgeable, neutral, and clear while using the third person.
Entertainment and Speeches
Band or DJ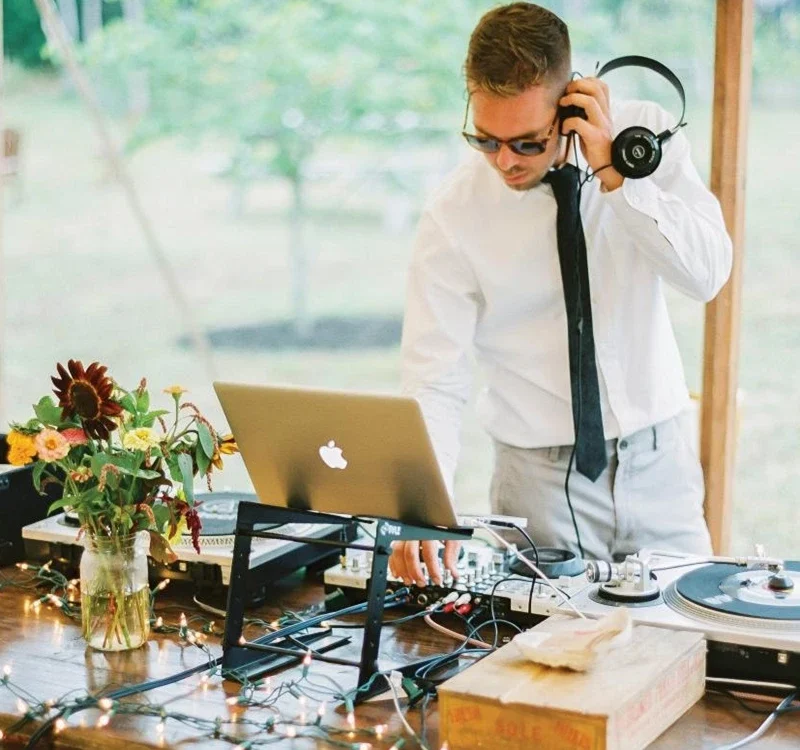 For a memorable anniversary party, choosing the right entertainment is essential. Hiring a live band or a DJ can transform your celebration into a lively and unforgettable event. When selecting a band or DJ, consider the musical preferences of the couple and their guests. A live band can offer a more intimate and personal experience, while a DJ can provide a wider range of music genres and cater to diverse tastes. It is important to research and book your entertainment well in advance to ensure that you secure the best possible choice for your event.
Speeches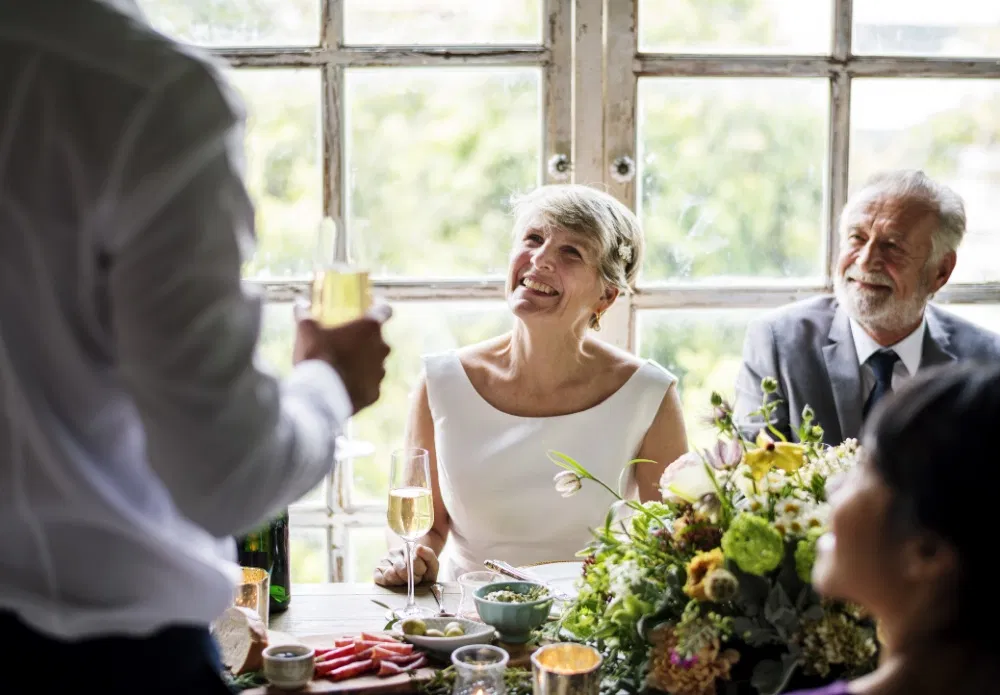 Anniversary speeches are a heartwarming way to honor the couple and their milestone achievement. Personal anecdotes, memories, and well-wishes should be the focus of these speeches. It is common for family members and close friends to give speeches, but the couple can also choose to share a few words themselves. When preparing a speech, it is helpful to consult resources for anniversary speech ideas and guidance. Remember to keep speeches relatively brief and aim to convey genuine emotions and sentiments. Above all, the goal of the speeches should be to celebrate the love, commitment, and shared life of the couple on their special day.
Commemoration and Tradition
Photos and Love Story
One way to make an anniversary party memorable is by showcasing the couple's love story through photos and narratives. Setting up a beautiful photo gallery that depicts the couple's journey from their first date to the present day is a lovely way to involve family and friends in the celebration. It is crucial to have a well-thought-out display that helps evoke feelings of nostalgia and love, allowing loved ones to reconnect with the couple's special moments.
In addition to the photographs, create a timeline of their love story that highlights pivotal moments in their relationship. This could include milestones such as their engagement, marriage, the birth of children, or significant trips they took together. This visual representation of the couple's journey will help guests appreciate the strength and beauty of their bond.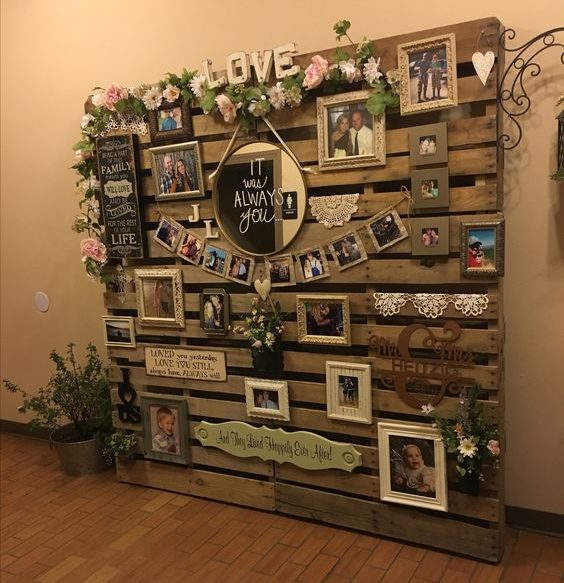 Vow Renewal
A meaningful tradition to include in an anniversary party is a vow renewal ceremony. This can be particularly significant for milestone anniversaries, such as the tin (10th), silver (25th), or golden (50th) anniversaries. Vow renewals are an opportunity for the couple to reaffirm their commitment to each other and celebrate their enduring love.
To plan a special vow renewal ceremony, work with the couple to determine the level of formality they desire. It can be as simple or elaborate as they wish, involving family, friends, or even the couple's original wedding party. The ceremony could also replicate elements from the couple's wedding day.
Incorporating family and friends is vital in making a vow renewal ceremony meaningful. Encourage loved ones to share their fondest memories of the couple and express their sentiments. This will not only make the ceremony unique but also strengthen the bonds between the couple and their loved ones.
Overall, planning a memorable anniversary party involves honoring the couple's journey and incorporating their family and friends in the celebration. By doing so, guests will be reminded of the enduring power of love and the importance of strengthening relationships within their community.
Drinks and Food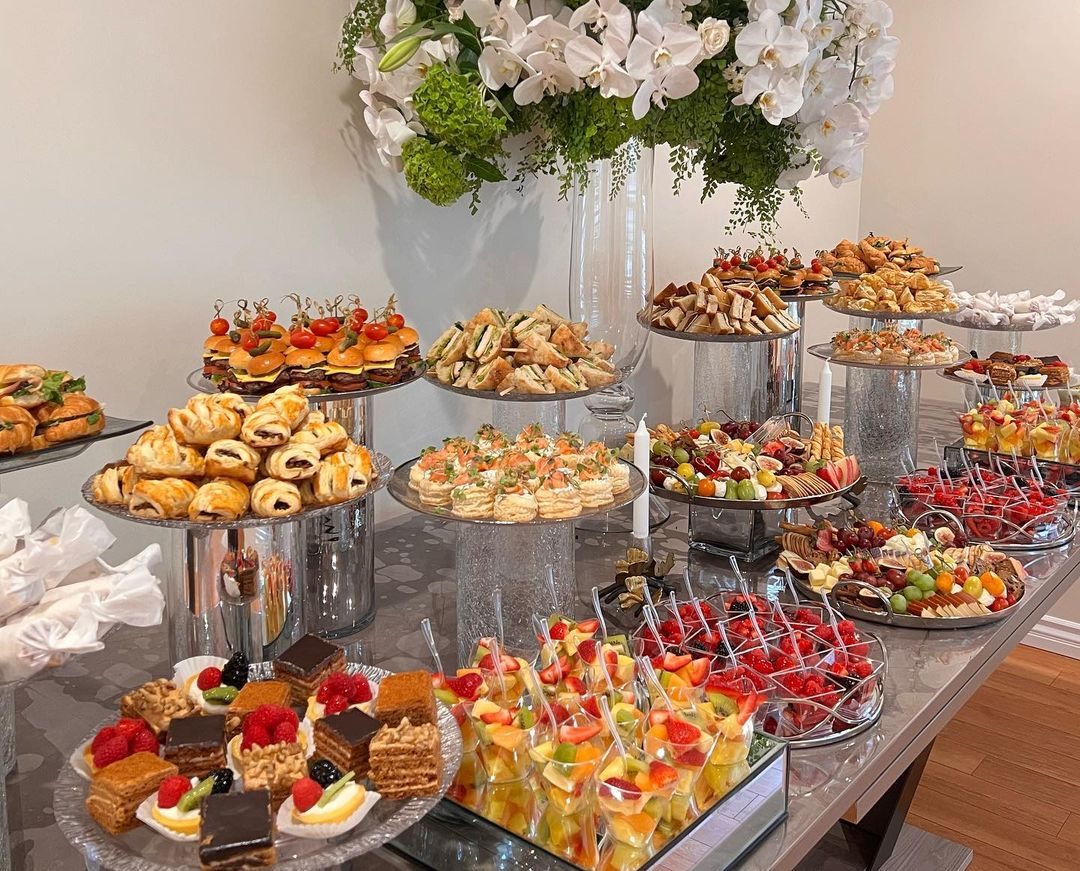 Non-Alcoholic Beverages
Offer a variety of refreshing non-alcoholic beverages to accommodate all guests at your anniversary party. A popular choice is a signature mocktail to give the event a personalized touch. Consider serving a fruity blend such as sparkling water mixed with fresh fruit juices or a refreshing fruit punch. Additionally, provides basics like water, sodas, and iced tea for guests to enjoy throughout the celebration.
Formal Menu
The formal menu should include a tasteful selection of appetizers, entrees, and desserts that cater to everyone's preferences. For appetizers, Hot Italian Party Sandwiches make for a delightful and easy-to-prepare option. Entrees may include dishes such as grilled fish, herb-roasted chicken, or a succulent beef tenderloin. Sides like garlic mashed potatoes, steamed vegetables, and colorful salads complement these entrees beautifully. Of course, the dessert should reflect the celebratory nature of the event. Options like a Lemony Layer Cake with strawberry-lemonade jam filling and strawberry frosting add an extra-special touch.
Vegetarian Option
Ensure that your anniversary party caters to guests with different dietary preferences by including a vegetarian option in the menu. A whole-wheat bagel pizza offers a versatile and customizable choice, as guests can choose their preferred toppings, such as mozzarella, arugula, and roasted peppers. Another excellent meatless option is a hearty pasta dish with flavorsome marinara or pesto sauce and an array of veggies. Offering a variety of salads, like a quinoa and black bean salad or a Caprese salad, also ensures that vegetarian guests have enough delicious options to choose from.