Hosting a tea party for a birthday celebration is a unique and delightful way to honor a loved one's special day. With a myriad of tea party ideas at your fingertips, planning a memorable birthday party has never been more enjoyable. Embracing the elegance and charm of a traditional tea party, combined with creative and personalized themes, allows for an unforgettable gathering with friends and family.
Tea party birthday ideas are not only for children but can also be tailored to suit adults, offering a sophisticated and timeless celebration. From choosing the perfect assortment of teas and finger foods to selecting exquisite decorations and organizing engaging activities, there are countless ways to tailor your tea party to suit the guest of honor's preferences and personality.
As you embark on your tea party planning journey, keep in mind the importance of creating an inviting and warm atmosphere. Drawing inspiration from various tea party themes and birthday party ideas will enable you to craft a truly unique and enchanting experience for everyone in attendance, ensuring that this birthday celebration is one to remember.
Choosing The Theme
When planning a tea party birthday, the first thing to consider is the theme. A well-chosen theme sets the tone for the event and helps with the planning of decorations, food, and activities. One popular idea for a tea party birthday is an Alice in Wonderland themed celebration. Drawing inspiration from the whimsical world of Lewis Carroll, guests can enjoy a Mad Hatter's tea party complete with eccentric decor, colorful foods, and imaginative games.
Another great idea is a garden tea party. This theme brings the beauty and serenity of nature to the celebration, creating an elegant and relaxing atmosphere for guests to enjoy. For a garden tea party, consider having the event outdoors or incorporating floral decorations, botanical-themed tableware, and light finger foods to tie everything together.
If your preference is a more classic tea party theme, you can go for a traditional British afternoon tea. This timeless option involves serving a variety of teas along with finger sandwiches, scones, and pastries. Use vintage teaware and fine china to evoke an elegant atmosphere, and consider incorporating soft classical music to complete the ambiance.
Overall, the key to selecting the perfect theme is to consider the personal preferences of the birthday person and the desired atmosphere of the event. Whether you choose Alice in Wonderland, a garden tea party, or a classic afternoon tea, the results will be a memorable and enchanting celebration.
Setting The Menu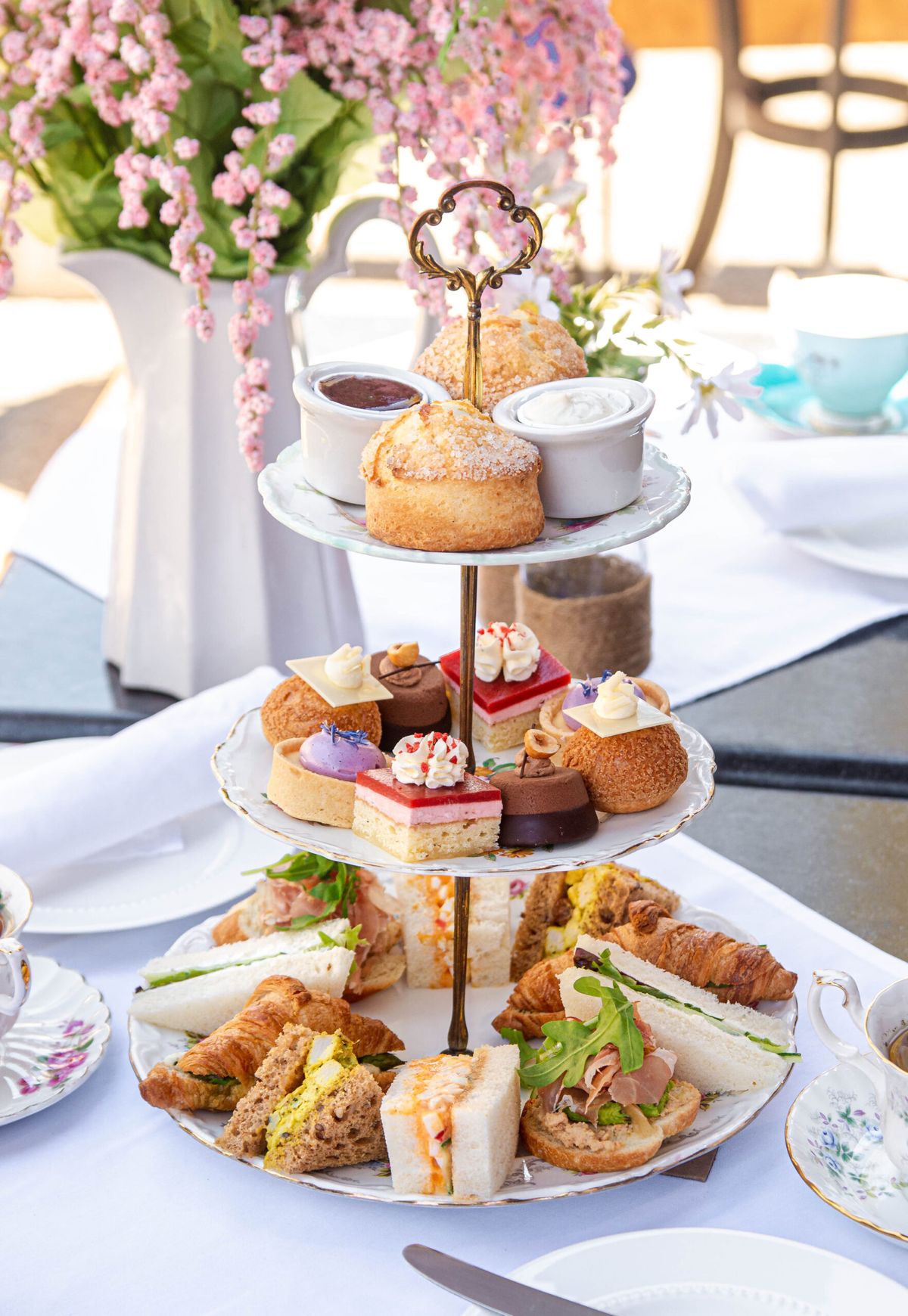 Tea Selection
When planning a tea party birthday, the most important aspect is the tea selection. Offer a variety of options such as black tea, iced tea, and flavored tea blends with honey, lemon, or homemade lemon curd as accompaniments. Be sure to provide a choice of milk or cream and sweeteners like sugar or honey.
Sandwich Choices
Finger sandwiches are a must-have for any tea party menu. Some popular choices include cucumber tea sandwiches, egg salad sandwiches, and other dainty bites. To make finger sandwiches, use thin slices of bread with the crusts removed and spread with a thin layer of butter. Experiment with different bread types and unique fillings, or stick to tried-and-true recipes like cucumber tea sandwiches.
Sweet Treats
No tea party birthday is complete without a selection of sweet treats. Offer an assortment of small desserts such as scones served with jams and cream, shortbread cookies, macarons, tartlets, and petit fours. These delectable bites are perfect for satisfying a sweet tooth, and their small size makes them ideal for enjoying alongside a warm cup of tea.
Remember to keep the menu simple yet elegant, and tailor it according to the preferences of the birthday person and their guests. By offering a well-rounded selection of teas, finger sandwiches, and sweet treats, your tea party birthday will be a memorable and delightful event.
Tea Party Invitations
A tea party is a delightful occasion for all ages, and the right invitations can set the tone for a memorable event. Tea party invitations should reflect the elegance and whimsy of this cherished tradition while giving guests the necessary details about the celebration. When designing invitations for a tea party birthday, several options are available for both print and digital formats.
One of the popular choices for tea party invitations is using online templates from platforms like Greetings Island or Canva. These websites offer an extensive range of invitation templates, making it easy for hosts to find a design that matches their event's theme. Furthermore, the invitations can be customized by adding event details, selecting fonts and colors, and incorporating photographs for a personal touch.
For those who prefer printed invitations, Etsy offers a great selection of tea party themes created by talented artists and designers. These invitations often feature intricate designs, florals, and vintage-inspired fonts that add an element of sophistication to any tea party birthday. Some Etsy shops, such as Tea Party Birthday Invitations, also allow customers to download editable digital files to print themselves or through a local print shop.
Additionally, Paperless Post caters to hosts interested in sending digital tea party invitations with RSVP tracking capabilities. This platform provides a collection of ad-free designs with varying themes, from teddy bear picnics to high tea, to suit any tea party event.
In conclusion, tea party birthday invitations play an essential role in setting the atmosphere for the celebration. Investing time in choosing and customizing the perfect invitations ensures that guests are excited to join in the festivities and create cherished memories.
Preparation and Decoration
Table Setting
When preparing for a tea party birthday, it's essential to set the table with care. Begin by choosing a beautiful teapot, teacups, and saucers that reflect the theme of your party. Lay out coordinating napkins, and consider adding a touch of elegance with fresh roses or other florals, which can be placed on the table or in small vases around the room. Place cards are another great way to personalize the experience for your guests, helping them feel welcome and special at your gathering. Don't forget to add cake stands and fine china to showcase the delicious treats that will be served.
Decorations
Decorate the tea party space with a mix of items that will bring the atmosphere to life. Fresh flowers are always a lovely addition, adding a pop of color and a natural fragrance to the setting. Candles can be placed strategically around the room, creating a warm and intimate ambiance as they flicker.
For a more festive feel, consider incorporating balloons and ribbons that match the color scheme of your party. A tea party hat contest can be a fun idea, inviting guests to wear their most extravagant hats to celebrate the occasion. Lastly, remember that the details make all the difference, so integrate decorations such as elegant place settings, beautiful china, and unique florals to tie the room together.
Music
No celebration is complete without music. For a tea party birthday, consider opting for a playlist that complements the event's refined nature. Jazz and classical music are both excellent choices, providing a sophisticated and soothing background as guests enjoy their tea and conversation. Feel free to mix and match genres, or even tailor your musical selections to the specific theme of your party. By carefully curating the soundtrack for your event, you will enhance the overall ambiance, making your tea party birthday an unforgettable experience for all in attendance.
Party Favors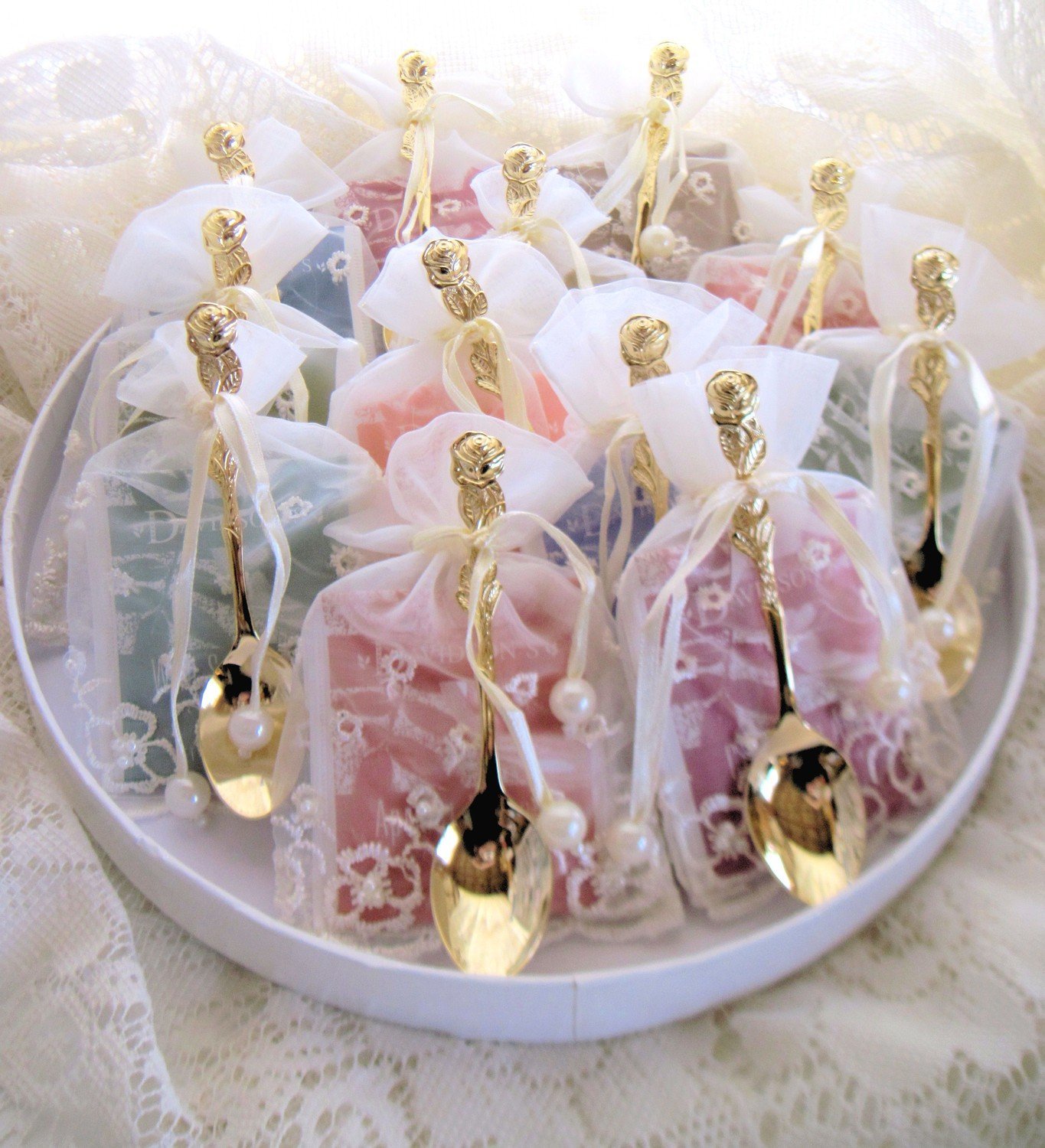 Tea party birthday celebrations are a delightful way to gather friends and family for an afternoon of elegant fun. To make your event even more memorable, consider offering tea party favors for your guests, ensuring they leave with a small keepsake to remind them of the special day.
One popular option for tea party favors is personalized items, such as teapot stickers or tea party chocolate wrappers. These can be customized to include the birthday celebrant's name or a special message, adding a personal touch that guests will appreciate.
Another idea is to create tea bag favors, where individual tea bags are placed in decorative envelopes or pouches. Gifting a variety of tea flavors can make for an interesting favor, giving guests an opportunity to try new blends. You might also include a small biscuit or cookie to complement the tea, making the favor a simple treat for later enjoyment.
For a more whimsical touch, consider adding small tea-themed trinkets like tea-time party hair clips, pearl necklaces, or bracelet fans. These tiny treasures are both fashionable and functional, and they can serve as a fun reminder of the birthday tea party.
Lastly, don't forget to think about the presentation of your tea party favors. Whether you opt for gift bags, intricately designed boxes, or simply tie them with a ribbon, the choice of packaging can make a significant difference in the overall impression of your favors.
By incorporating thoughtful and unique tea party favors into your birthday celebration, you'll provide guests with a token of appreciation that reinforces the theme and leaves a lasting memory of the special occasion.
Tradition and Etiquette
Tea parties have a rich history, with various traditions and etiquette guidelines defining the experience. The most popular forms of tea parties are high tea and afternoon tea, each with its unique elements.
Afternoon tea originated in the 1840s as a light meal to be enjoyed between lunch and dinner, typically served around 4 p.m. It consists of delicate finger sandwiches, pastries, scones, and, of course, tea. Afternoon tea is regarded as a more refined and elegant social event, with guests dressing in smart casual attire and enjoying the meal in a leisurely fashion. The proper etiquette for afternoon tea includes using loose tea instead of tea bags, which are considered more elegant, and spreading clotted cream on scones, a simple touch that elevates the experience.
High tea, on the other hand, originated as a meal for the working class during the Industrial Revolution. High tea is served later in the day and includes heartier dishes, such as meat, fish, and baked goods, along with tea as the beverage. The atmosphere and attire for high tea are more casual compared to afternoon tea.
When hosting a tea party, decor and table settings also play a crucial role. A clean tablecloth in white or off-white is recommended, with lacy or appliqued tablecloths being perfect for tea parties. Teapots and a floral centerpiece should be placed in the center of the table while ensuring that guests can see each other from across the table.
Incorporating both high tea and afternoon tea traditions into a tea party birthday celebration can create a memorable and delightful occasion. Ultimately, observing proper etiquette and combining elements from both traditions will make the event elegant, enjoyable, and authentic.